In the module menu header Finance / Balances, this will give a full list view of all payees who have a valid account number. It will represent their current balance depending on outstanding invoices, credit notes and payments received.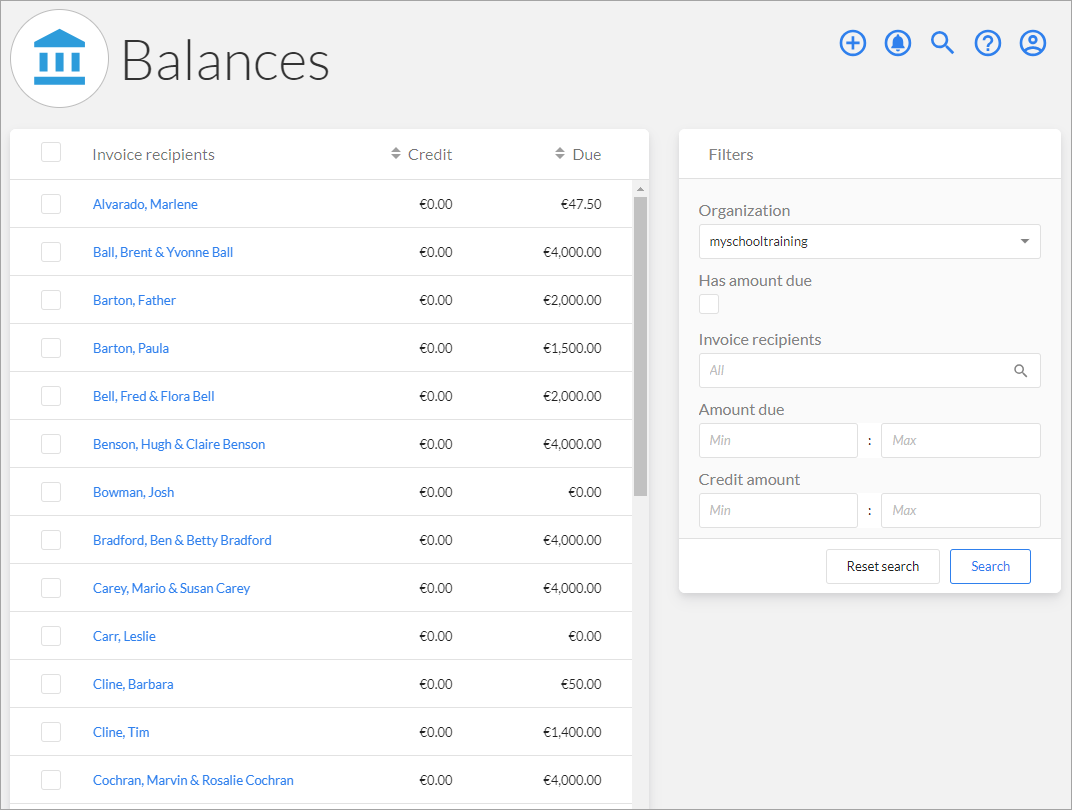 The balance list view will show all users who are either primary, secondary (split with) or have full account access rights.
The balance will only show against users who have an invoice issued against them.
You can filter this list by using the options to the right.
Open the user profile and navigate to the finance tab. This will list the transactions and also show the balance. Balances again will only show for invoice payers, and not for users who have access. However their transactions will be listed, and always show a balance of 0.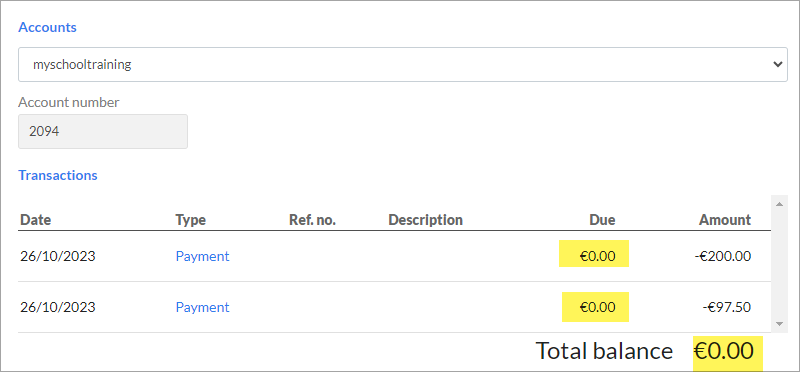 Users can view their balance on their guardian portal

All guardians who can access the guardian portal (have permission and have a relationship type classed as direct), will have access to the payment request user menu header. This shows all transactions and the overall balance.