As all contacts are stored under the Student record, MySchool enables school staff to access Emergency Contact information, quickly. It also has built in features to hold medical details. 
How to access
To access a student record quickly, this can be done through the Super Search tool. use the magnifying glass, and type in the first three letters of their name.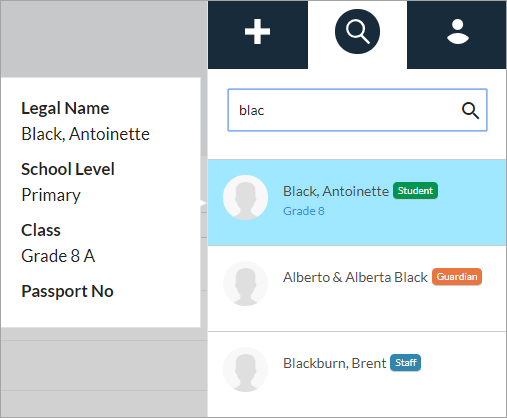 They can also be accessed via Classes and students under the Administer menu header. Equally you can use the Advanced search feature.
User Information
Once you have accessed the Student record, open the Contact tab.
Ensure that these fields are filled out with as much information as you can. Contact questionnaires can forwarded to parents to ensure they have filled out this information.
Under the Health tab, information is stored about the Students medical condition, and also for any events. Have a look at this article here for further information on how to set this up.

If the school is going on a Trip or vacation, then emergency contact sheets can be printed, so that the staff have offline access to this information.
Emergency Information
Another useful feature allows administrators to print a complete form with more information if needed. This quick report is under Data reports, and open Emergency information.