We all know that in an emergency, you need access to information as quickly as you can. MySchool is there to help in many ways. Let's have a look at the various areas you can look at if you need contact or medical information for a member of your community. The most important point is to run data checks on your community profiles so that the information you have is as relevant and up to date as it can be.
Where to start?
The quickest and easiest way to find a student or their contacts (Guardians) is via super search. Enter the first three letters or the id card and you can see where the student is at any given time if you have set up your rooms and timetable in MySchool.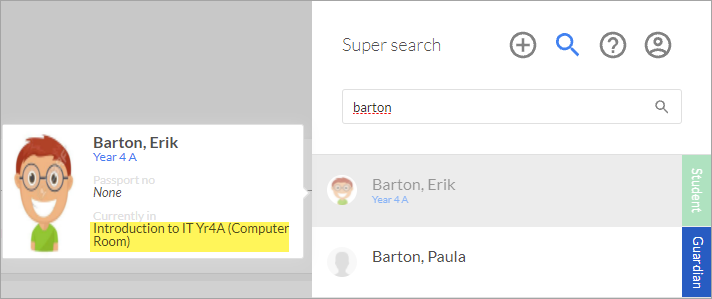 Depending on how you have configured user groups, simply clicking on his profile and navigating to the contact tab may be enough to get the contact name and number.

Click on the green icon next to the guardian listed and a short note appears with all the relevant contact details.
You may also save information in the same tab, with more details on other contacts. This can help reduce creating profiles, but still keep the information in one place.

Other information
Under the Health tab, information is stored about the Students medical condition, and also for any events. Have a look at this article here for further information on how to set this up.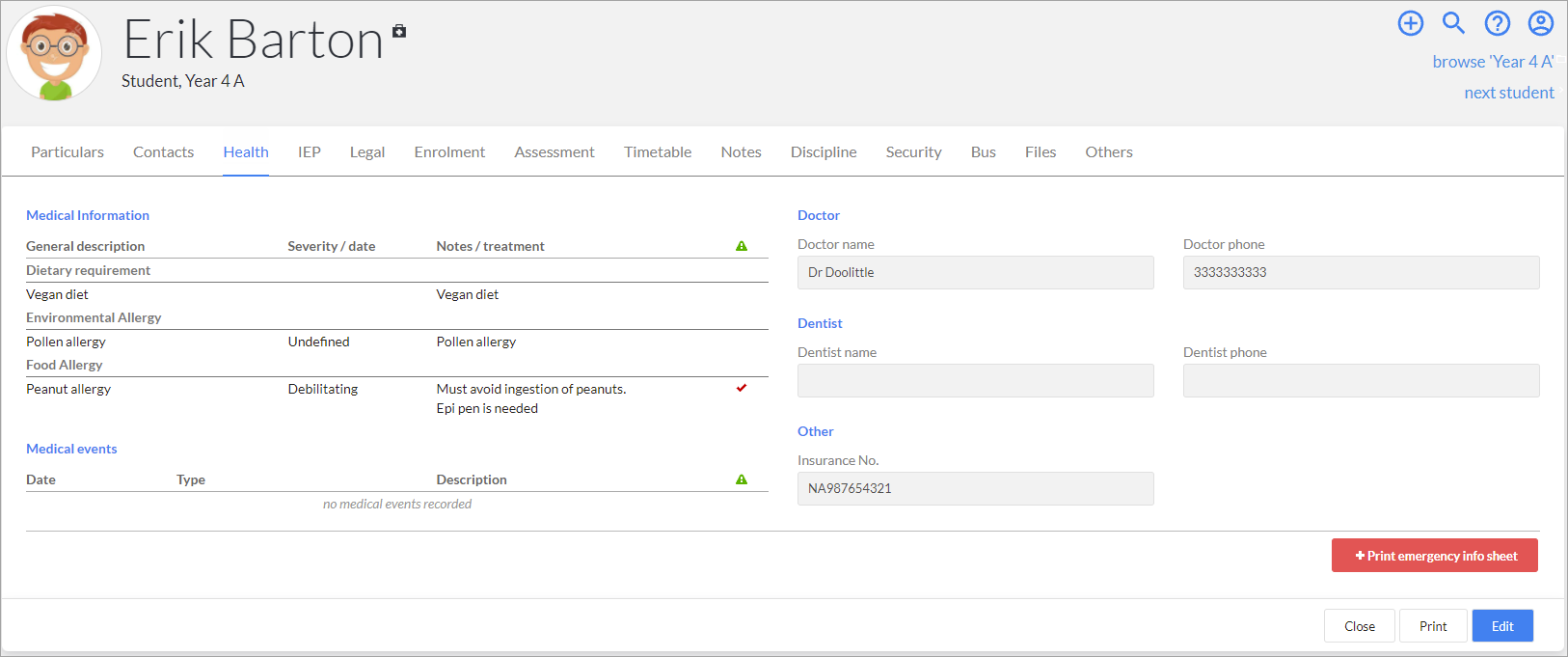 If the school is going on a trip or vacation, then emergency contact sheets can be printed, so that the staff have offline access to this information.
Top tip; Make sure you are getting the full use of the questionnaire module and encourage your guardian users to give as much information as possible on a yearly basis. This will help to keep your records as up-to-date as possible.
What reports are available?
In the data reports module, we have some default reports that can help in those emergency situations. Firstly, the emergency information report. Which can be one or split into four students per page. This is great for out-of-school trips or even to disseminate to heads of year to keep a hard copy available.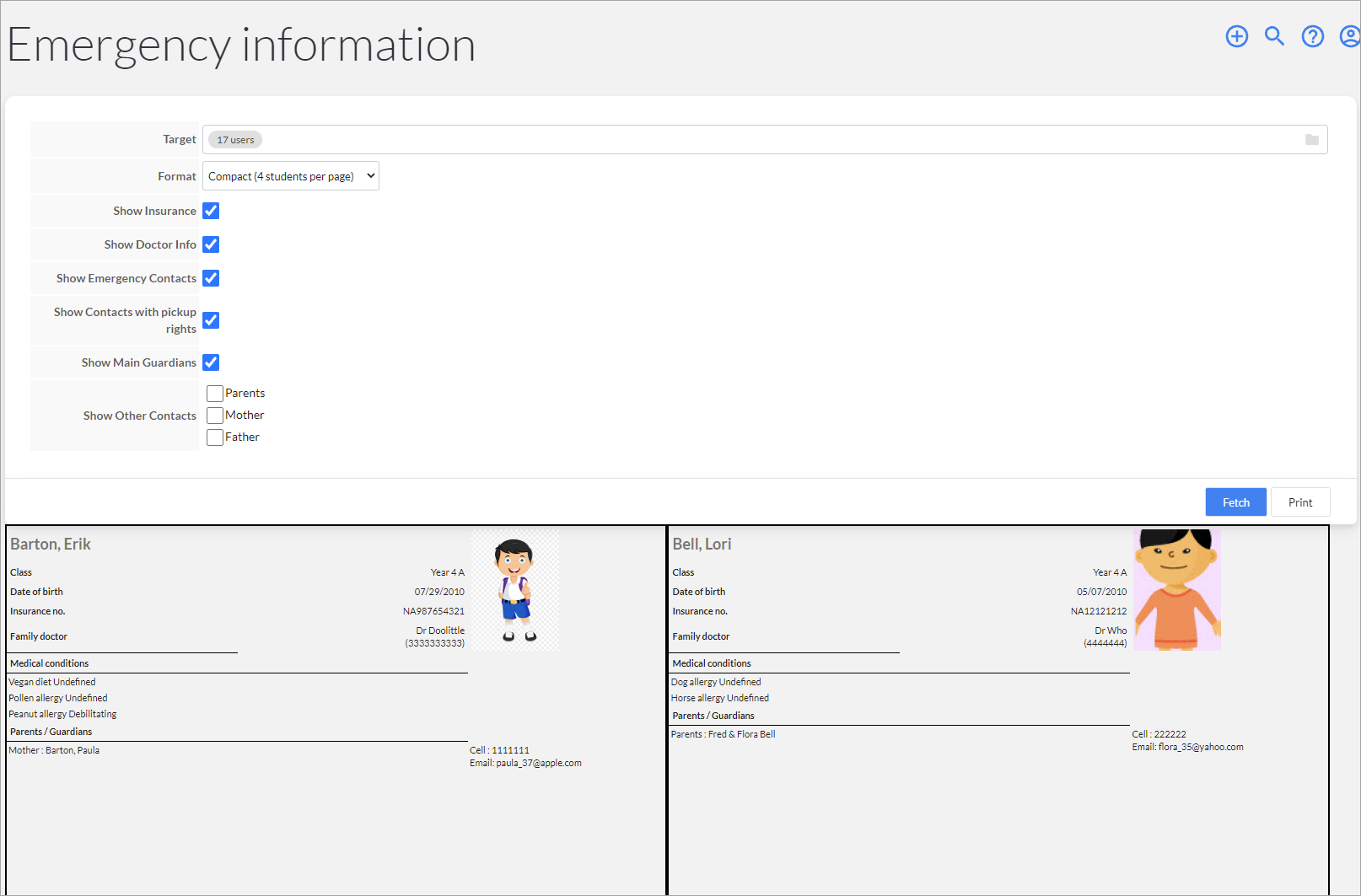 If you need to have a list of students with medical conditions, then the student medical conditions report allows you to access your students who have been flagged with any medical condition. Quick to access and filter, and available on PDF.
Why not just use the SMS service?
If you really need to contact a guardian immediately, then think about using the SMS service available on your MySchool platform. Super users and administrators with access can send a message within seconds to any user with a valid cell phone entered in their contact details.