MySchool has a system of inherent roles, such as Student, Teacher and Guardian. The system allows other staff members to have access to the relevant features they need. Adding a new staff member is easy, and our support team can help by advising on the User group set up. 
How to access
To add a new Staff member, go to Administer and open Teachers & Staff, then select New User.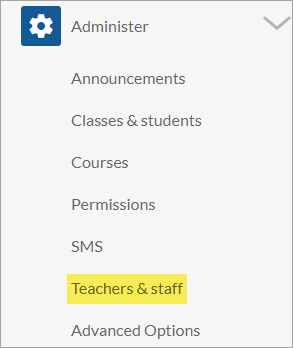 To set a user as a staff member, then go to the employment tab of the profile, and change to Active employee, enter a start date, and determine the school level access in employment context.

Staff Roles
The new staff member profile is explained in this article. Once completed then Save the User. MySchool has different User groups and Roles, allowing schools to set up personalised portals for their non teaching staff. Have a look at the articles relating to User groups to understand the inbuilt security features protecting access to data.
Here are a few examples for different roles, and their related User portals.
Administrative staff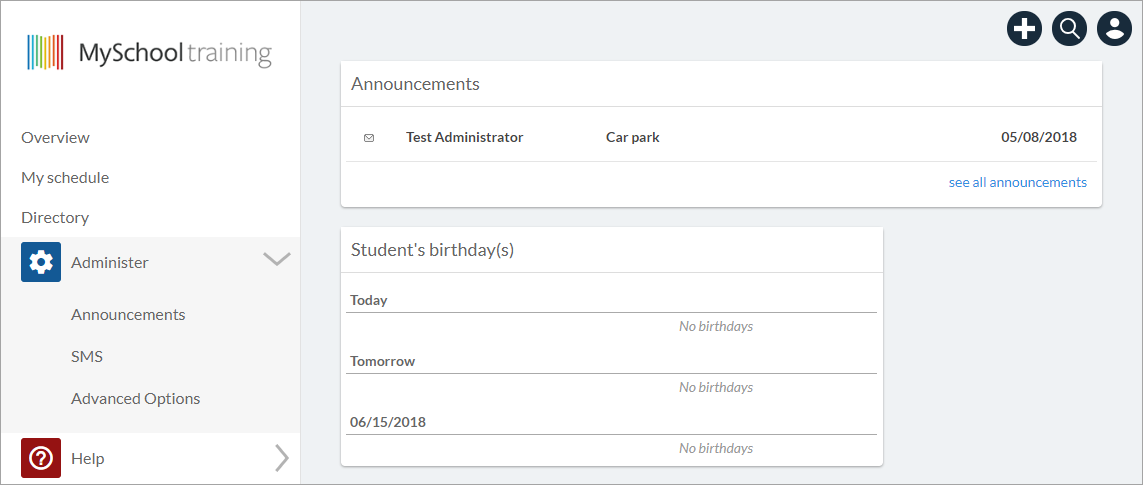 Front desk admin may not need access to any information, but are required to send school announcements or inform Users of events. They will have limited options. If they are involved in running attendance, admissions, room management, or report management, then we can add these modules progressively.
School Nurse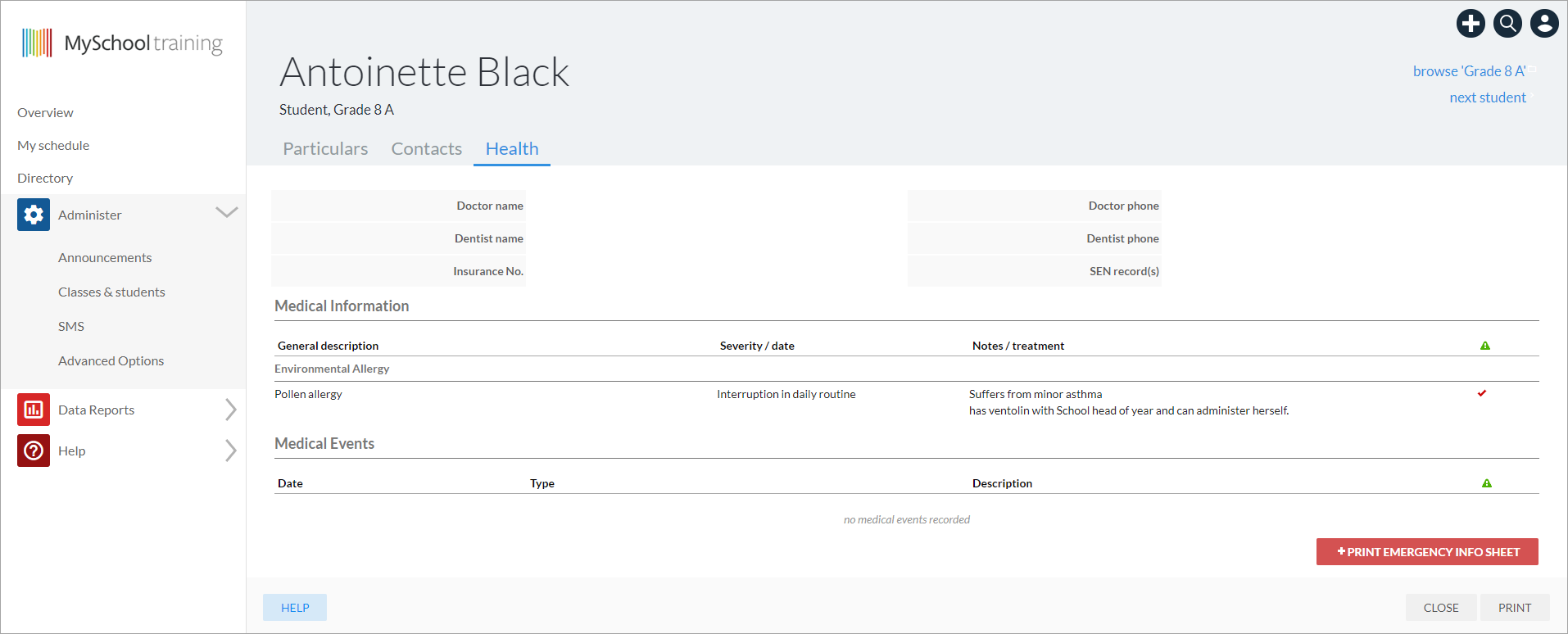 If the school has medical staff then a user group can be created so that the nurse has access to the students profile, and only the particulars, contact details, and health tab. In the data reports then we can reduce these to just the publicly available ones related to their role e.g. Emergency contact, and student medical conditions.
Other staff roles
You can create groups for staff who only deal with Admissions and Finance/Donations. They will have access only to those modules, with very limited access to student data. Set up staff sections and subject specific distribution groups.
Mentors/LSA's have their own UI, which can be modified. 
Administrators must be aware that although the system is flexible, and can be adapted, it still has security limitations. If you wish to create a new user groups, then start by preparing an access tree. Some groups may just need to be added as a distribution group.