A class is connected to a grade/form or year group. These are known as class levels. These are within a school level. Have a look at this article which explains how MySchool is structured. All students in MySchool must be enrolled into a class for them to be classed as a student within your MySchool instance. In this article we will explain how to simply create a new class and enrol students and Teachers to it.
Who can create and where can they create from?
The easiest way to create a class is to access the quick links menu, at the top right corner of the screen. Go to the + icon in the quick action toolbar, and select Class from the list. Your user group must have the permissions to create classes added, normally associated with super users or administrators.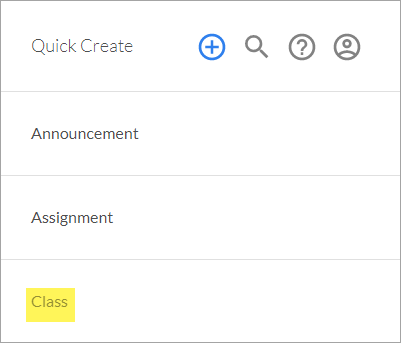 Otherwise you can access this function via the Administer menu, and open Classes & Students.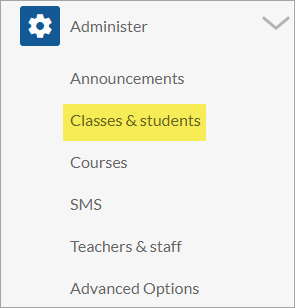 Adding classes
The list of already created classes are separated by school level, now click on the Create new class button, located in the bottom right hand side of the screen to create a new class.

The configuration page, requires the class level to be set, select the appropriate level from the drop down list.
If you require additional class or school levels, or for the labels to be changed, then please open a ticket with our support unit to discuss your schools needs.
The Name field is to attach a unique identifier. The naming convention is decided by your school. Just note that long names may disrupt certain report formats.
Adding a Teacher & Students
On the Teachers and Students tabs, you can select Set teachers or Set students button.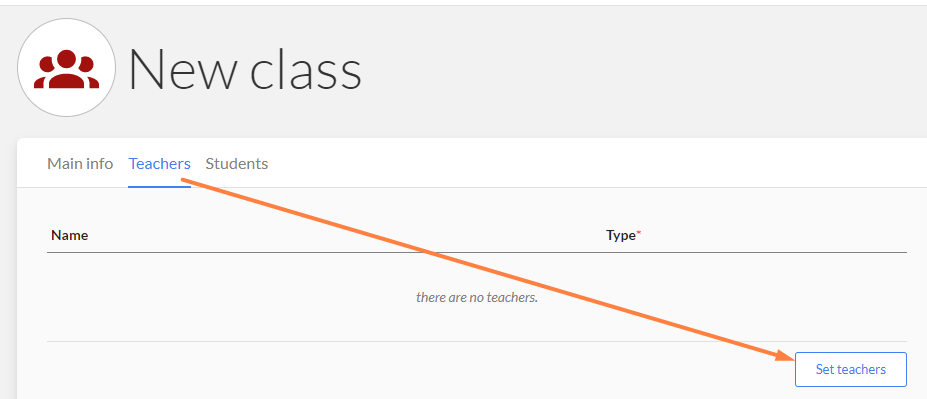 Search by name
The search field can be used to search in the active staff member or active student, simply enter the first three letters of their last name in the search field, or select them directly from the staff list. This list is restricted by security access. Select by checking the box next to their name.


Search by list/filter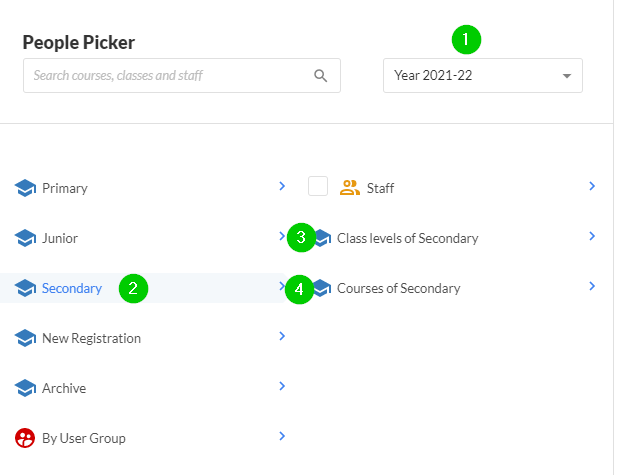 To attach students to the class, you can search for them in different lists/filters:
Year, which determines where the other fields will access the data. Then you can search for the students in the following fields.
School level - all the students enrolled within the school level will be shown. You can then select class levels and courses available within that school level.
Class levels - all students within an existing class level can be transferred across. You can then select classes available within that class level.
Courses - all students enrolled in a particular course will be show
Apply your selection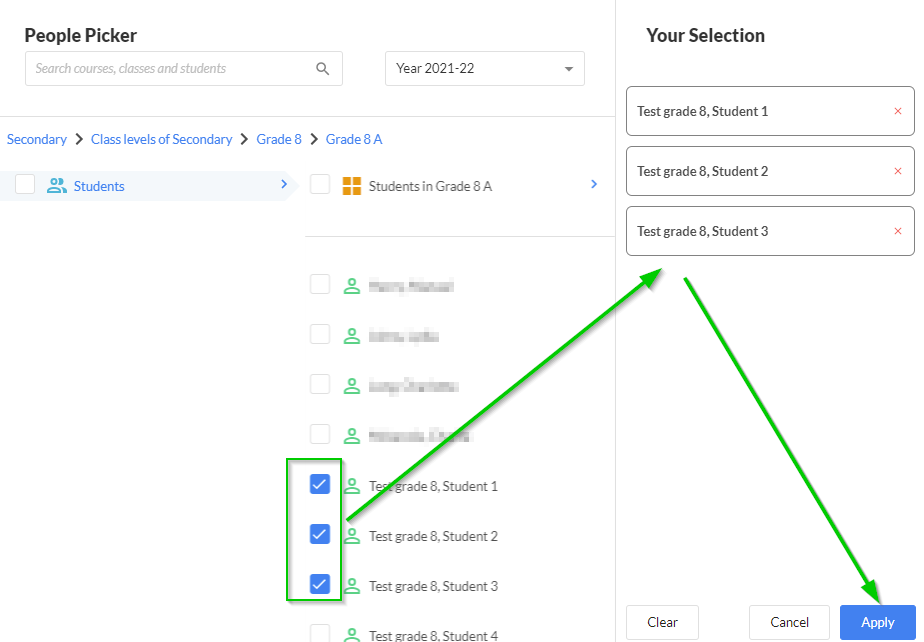 Select by checking the box next to the user name.
Click Apply button.
Users are added to the list in the respective tab.
Click create and the class is created.