MySchool login is connected to your primary email field, and we have certain pages that you can add to your system to facilitate users updating their own emails and contacts. Talk to us beforehand, we will be able to advise you on the best solution to fit your communities needs.
Editing rights for all users
In the quick action toolbar, open your account details under the head icon, and you will see your user name. Open this page to access the basic system account page.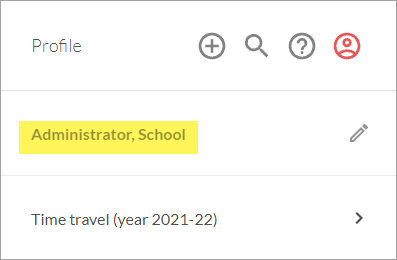 There are two settings which can be applied to the relevant user groups. These are found in the general section of the user groups permission tree.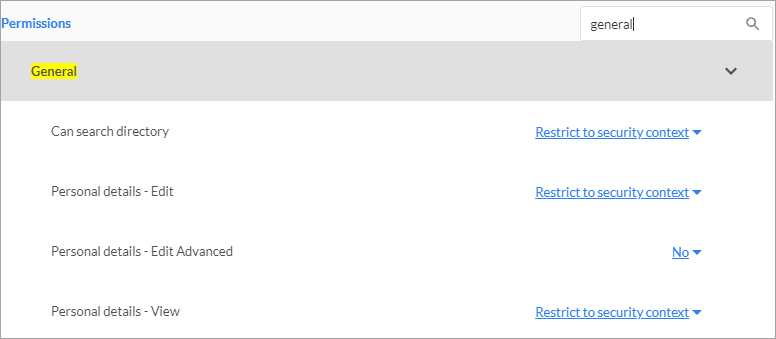 If edit advanced is allocated to the user group, then the members of that group can edit the following data points on their profile using the edit account page;
Common name and surname
Gender
ID card
Nationality
Phone contact numbers
Job title and employer
Top tip: You can also change your password, get an ical link, and add yourself to the school directory.
Further options
We also have the possibility to add further options to the user menu headers. Notably an advanced contact details page.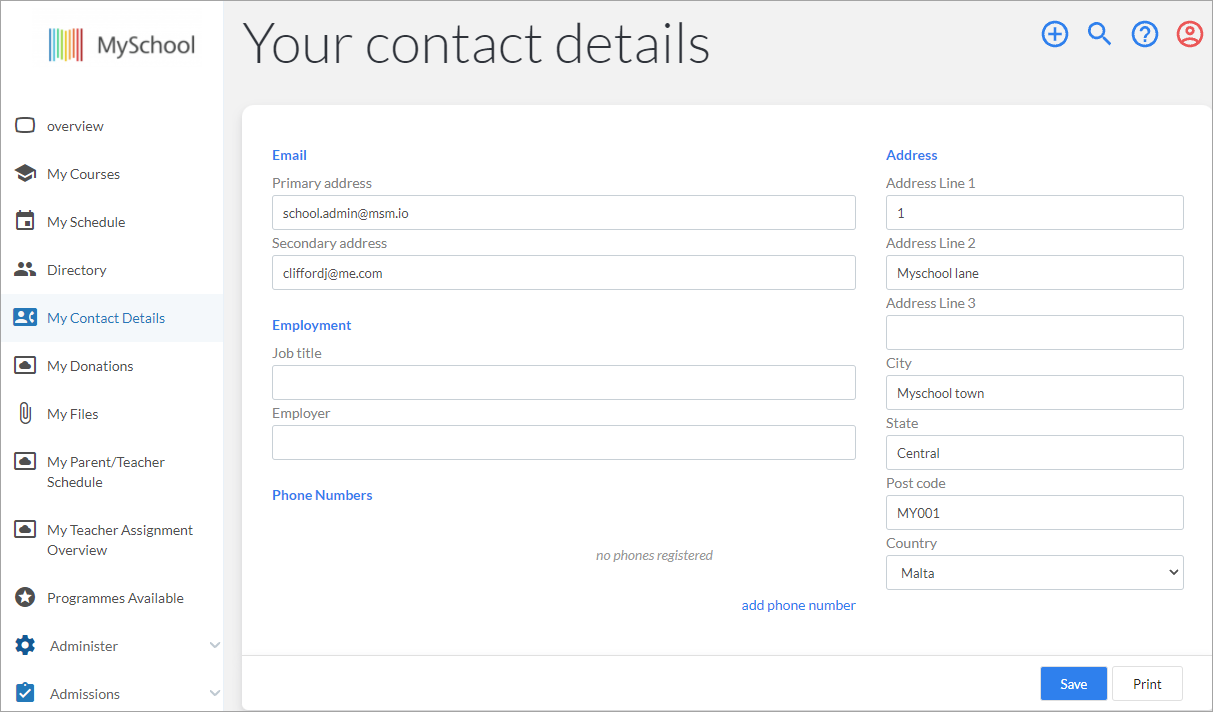 This page allows user to change their primary and secondary emails, but also their address. If you have a strict email policy for your staff or have SAML/SSO enabled, you may have to advise your staff users not to amend these fields as it could affect other services.
What do we do for the students and guardians?
Don't worry we have the questionnaire module . Quick and easy for users to update their profiles directly via their MySchool portal. You can decide which areas you need to update and build their engagement in using the platform to help your school to keep its records updated.