As each User and School have different levels of access, then not all users have the right to edit their contact details. As MySchool has a comprehensive level of data protection, and the data is live, we reduce this to an administrator level access. 
How to access
We can map the My Contact edit page to the menu headers upon request. Make sure that users understand the importance of keeping this data up to date, encourage them to maintain their own records according to your schools policy.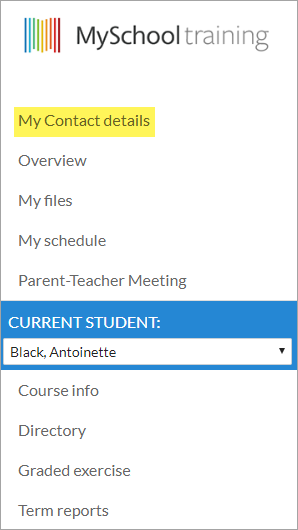 Editing Contact information
The user, once given access to this feature, can amend the data as below. If they wish not to receive essential mails then this is controlled at admin level via the Contact info tab in their user profile.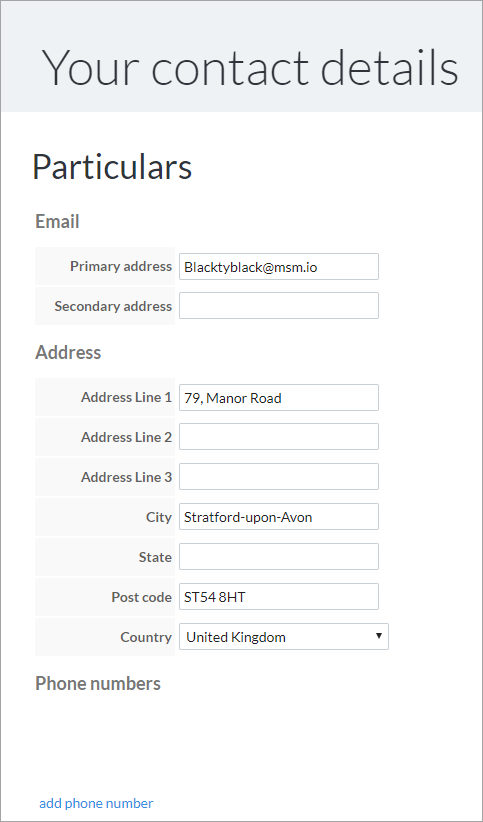 We advise that you create a questionnaire if a user requires a change in their credentials. Save this as draft and reuse upon request. This way Administrators can control the structure and integrity of the contact details.
If you wish to send a questionnaire to new registered students and their respective guardians, then this is possible. Contact our support team to enable this access.