MySchool allows users to schedule courses using a timetable or ad hoc lessons. A full article detailing how to build your time table is available here.. The timetable function in MySchool works with other bespoke software as well notably aSc scheduler, Keith Johnson Timetabler or Untis. We have import tools available, we suggest you contact our support team to enable these, and to discuss what steps are required.
Where can users see their timetables?
All the default user groups in MySchool will be able to access the My Schedule user header. Educators who have been assigned to a course, and the course has been scheduled. Certain staff users can set appointments for all users. Students and guardians can also see assignment publish dates on their schedules.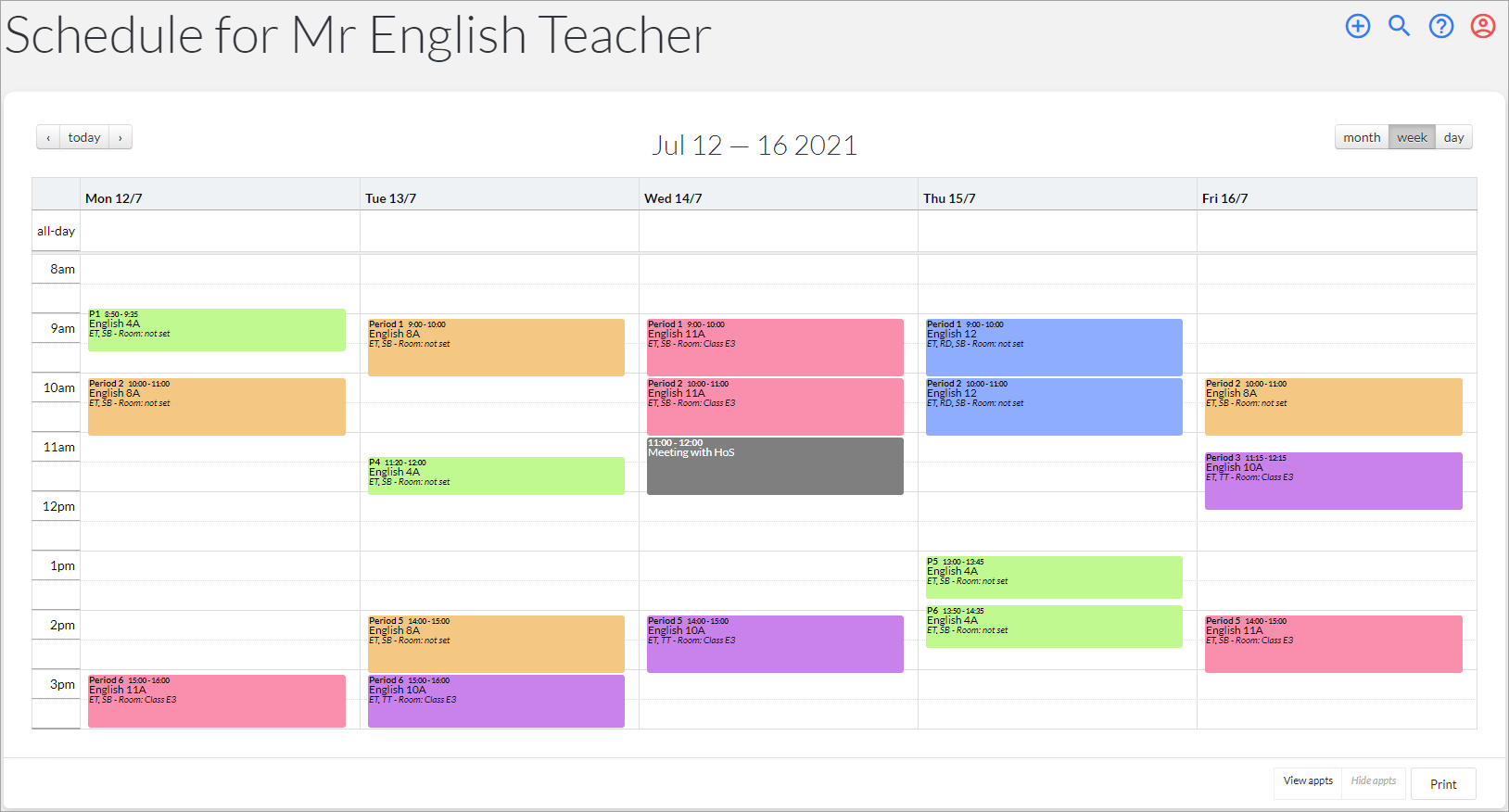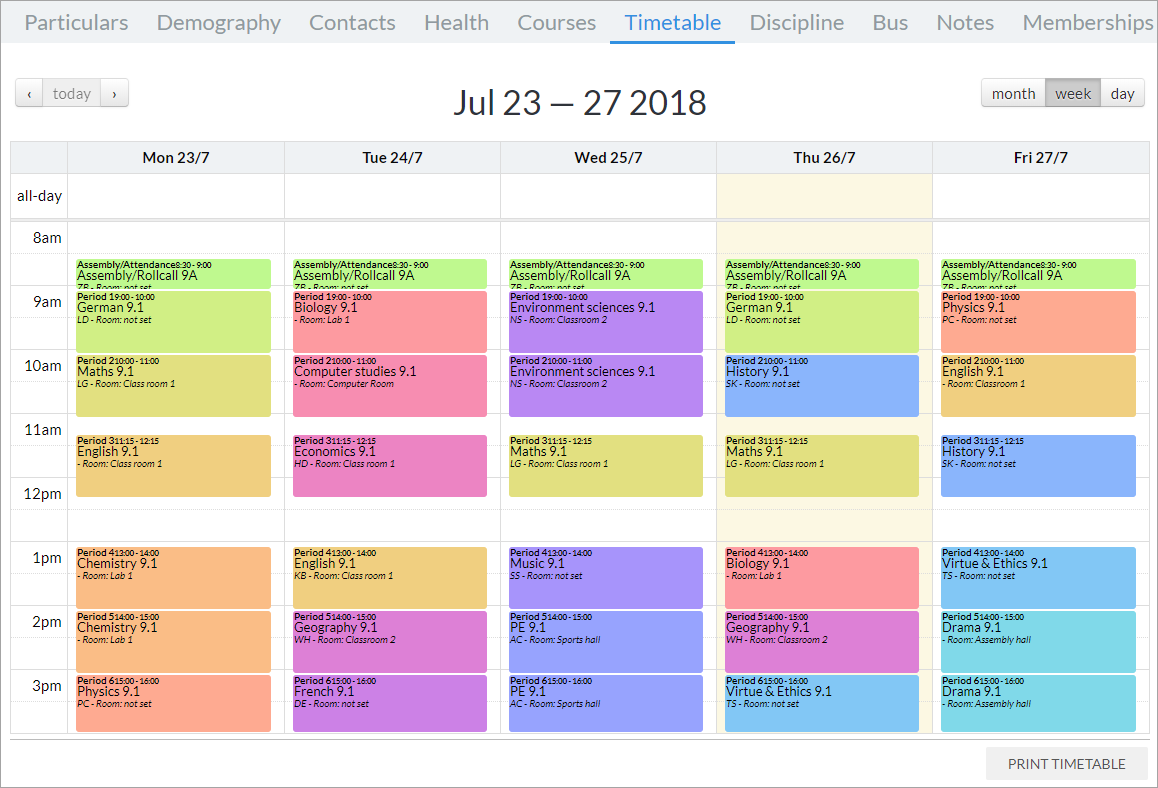 If you use the holiday management tool, then administrators can set the school holidays and cancel the courses on those days in a few simple steps.
Both students and users have a timetable tab in their profile, so if you need to check where someone is located at a specific time, just use quick search and check out their schedules from their profiles.
Class Timetable view
The class view timetable is slightly different. It will show every single course that has been scheduled in a period for all the students in the class. It can get crowded if students are doing different languages or elective subjects. Again it can be sued for a quick overview to check the whereabouts of the class members at one time.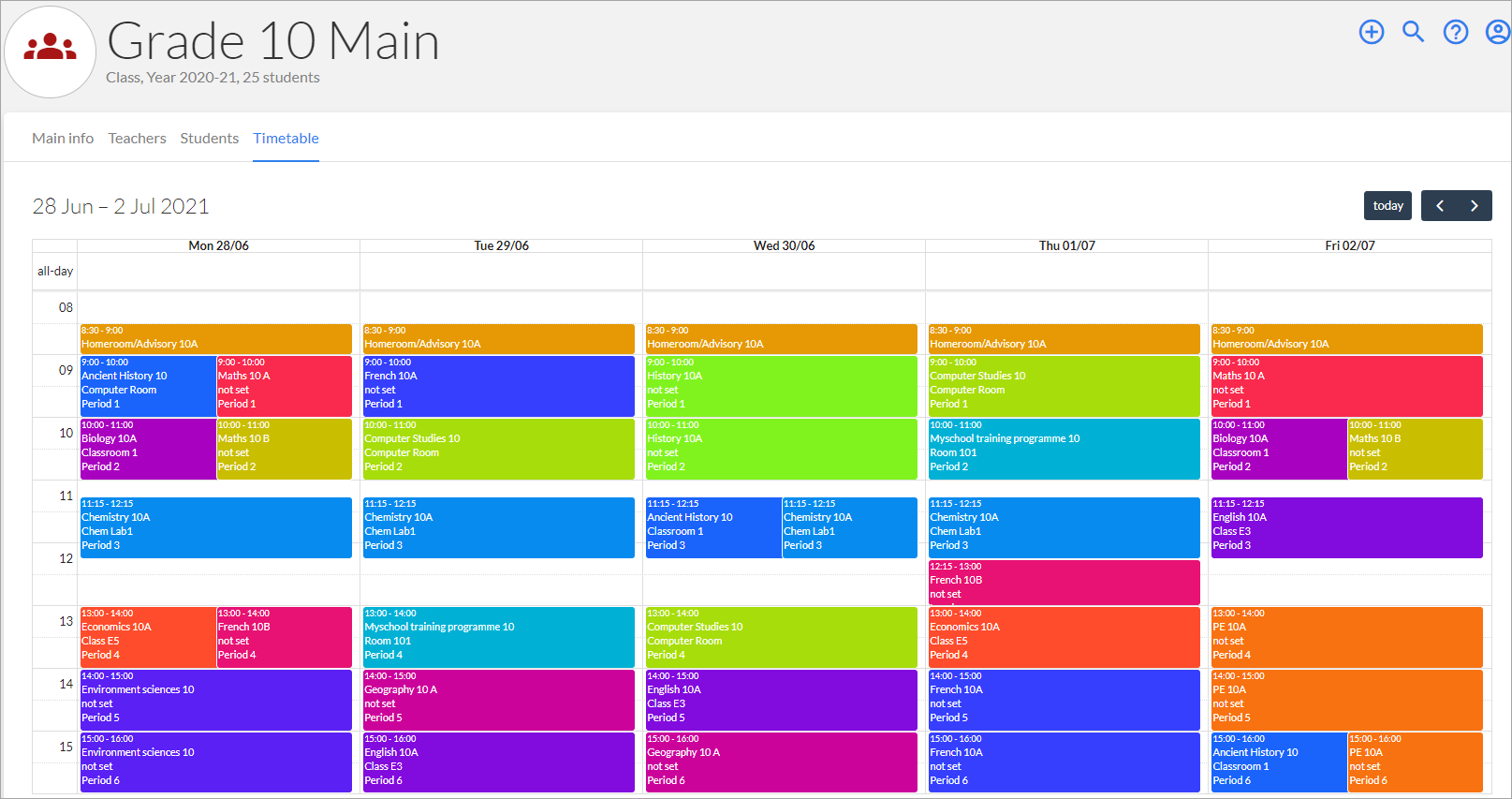 How can we schedule a course to show in a period cell?
When you have built your timetable, and set up year and term management, you can go about scheduling the courses. Use the schedule tab in a course view for this. In the default timetable, you schedule course X in period 1 on a Monday. This means that every Monday for the duration of the course, then this period slot will show on students/users personal schedules.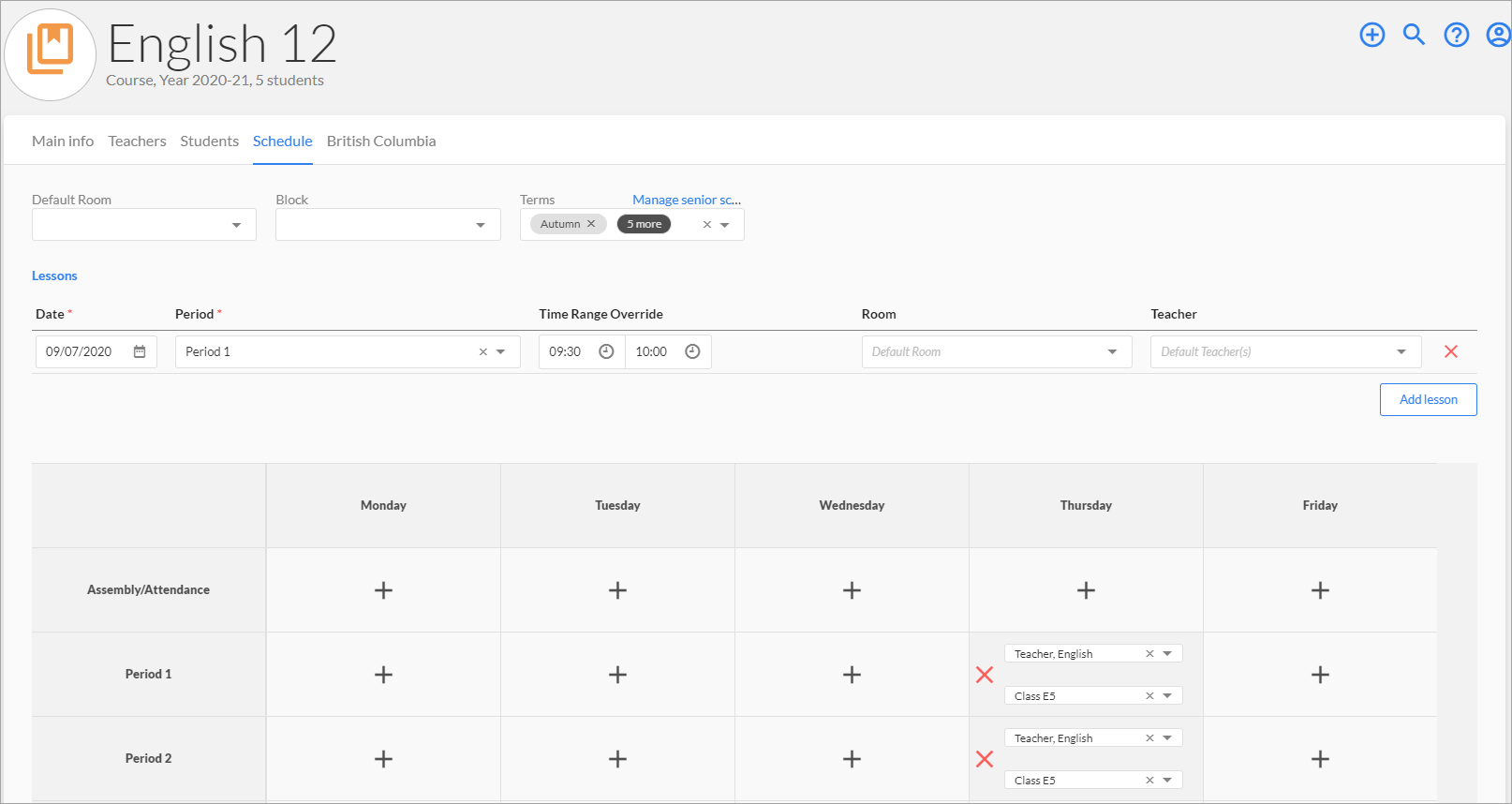 We can also configure the system to allow for ad-hoc lessons. Select the date, the period and and duration of each lesson and this will be applied to the schedule as a period block.
Is there a way to print out timetables for students?
Yes, you can print directly from the timetable tab of the students. Also there is a report in the data report module. Print multiple timetables is a public data report, so should be accessible to all staff members in your school. Select the target and fetch to screen or print. You can even send an email with their timetable details.