MySchool allows users to schedule courses using a set timetable. To build the timetable structure then read this article. The timetable function in MySchool works well with other bespoke software such as aSc scheduler, Keith Johnsons, or Untis. This article will outline how to access timetables, and how to add courses to a schedule.
How to access
Depending on your user level, you can access your personal timetable via the user dashlet, My Schedule. If you are a course Teacher then it will show the courses in which you have been assigned as the Teacher. Students timetables can be accessed and viewed via their user profile.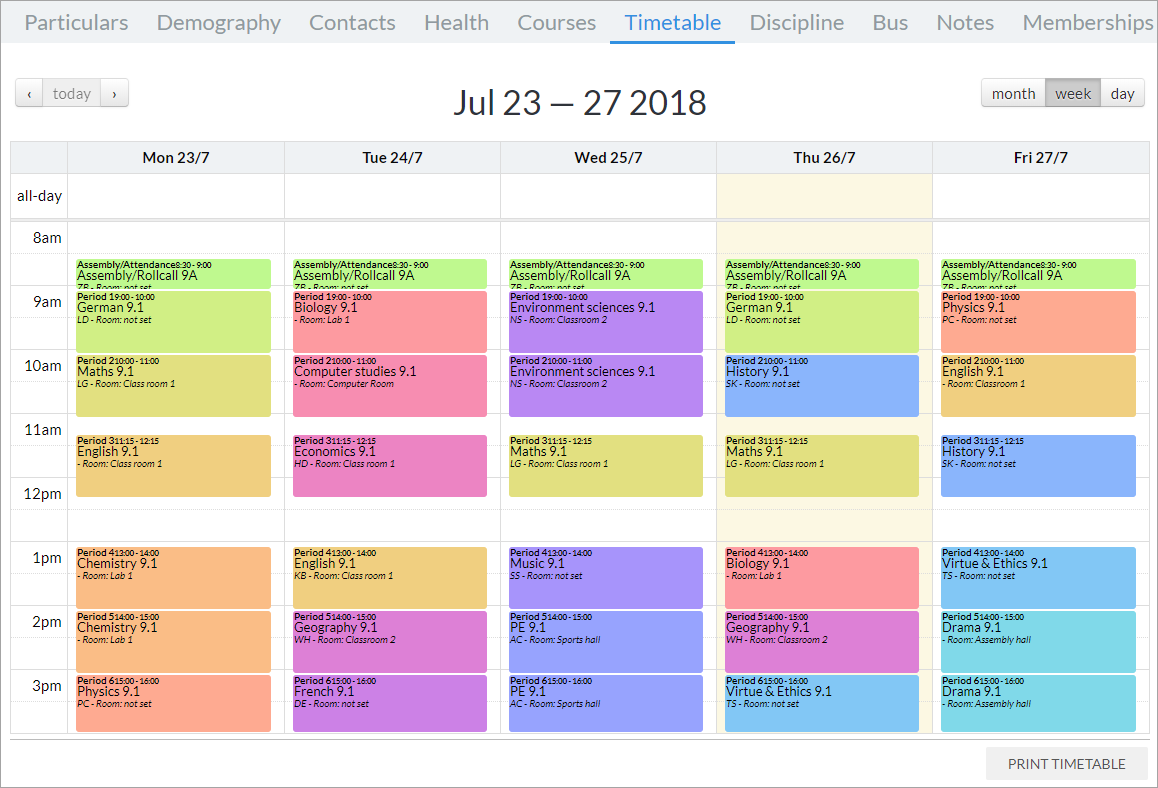 To access an individual course schedule then select the course from the appropriate menu function.
Class Timetable view
Scheduling courses
Course schedules are viewed by going to Administer, then Courses. Select a course from the list. In normal view mode the course will show the teacher, and the room in the period cell. Open by the Edit button, and you can add, remove or modify the course period. Different Courses can be scheduled in the same period. This will still show in the timetable. It is best to plan this externally to myself, if you wish to avoid this.