Hi Everyone,
As a MySchool administrator you are able to submit support tickets.  We ask that schools co-ordinate support requests through you, in order to maintain control over the changes being requested.
All other MySchool users have access to the knowledge base. Our aim is to provide super users with top tips, step by step guides, and tutorial videos. If you have a user issue, then check out the article, to see if this is covered in the scope. If it isn't then leave us a comment.
Need help submitting a support ticket? Check out this article on how to submit a support ticket.
Contact
If you need to contact our team, then you can use these phone numbers during CET office hours. You will be required to log the request via support as well, so that we can track the request in our pipeline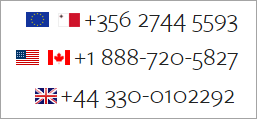 Administrator access
During onboarding, we will discuss your level of needs, and enable modules and features suited to your initial requirements. Once you gain more experience in the system, we can grant access to tools that will help you configure and customise your instance. MySchool is easily understandable once the core concepts are understood.
Advanced Options
Most of the functionalities you will be using, are in the advanced options part of the menu headers. Many of your users may not have access to these sections. Have a look at this article which explains group membership.
Understanding MySchool language
Although we try to use clear language based on the Education industry norms, we understand that sometimes it can be difficult at the start to understand the difference between school levels, or term ID's, or User ID's. Have a look at this article which explains some of the basic building blocks for your MySchool instance.