MySchool provides a comprehensive record management system, a students scholastic history is an important data point for school & student management.
How to access
The administrator function is located in the Administer menu header, under Advanced options. Search for Administer other schools in the list, it should be at the top in the default view. If you have regular feeder schools or are set up into districts with a logical progression system then use this function to set these up before hand.

School history and appointed to students. This is accessed within each Students profile, in the Particulars tab.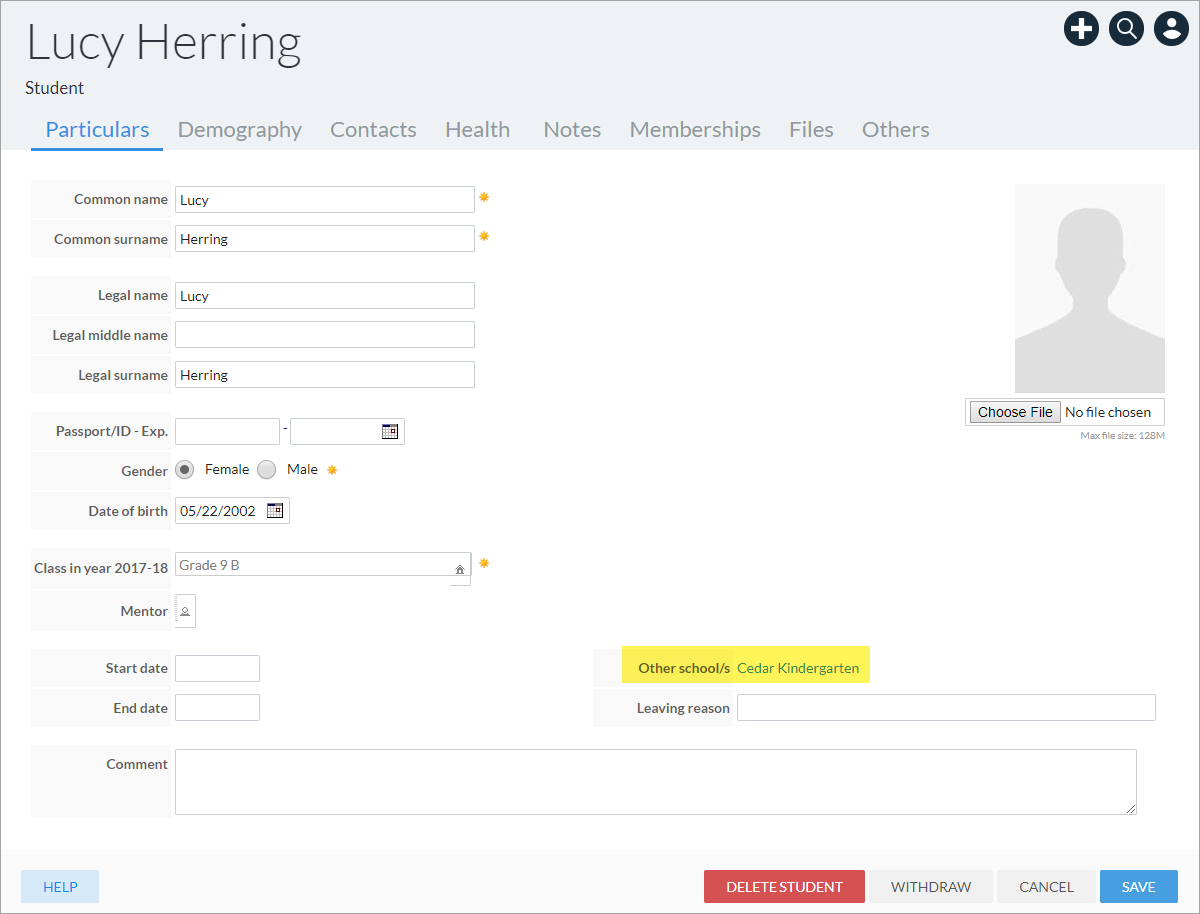 Setting up schools
Opening the Administer other schools screen, click on Add School. You can add a name, school code, and district code. Once saved the school will be available as a drop down option when completing students profiles. You can view the students who have attended these schools by clicking on view students.
You can edit the record, or delete it from the list.
You will not be able to delete a school if it is assigned to one or more students. Click on the 'view students' link to see which students the schools are assigned to. To delete the school entry, remove the school from each of the students it is assigned to first.
Entering the history into a profile
Find a student and open to Edit. In the students Particulars tab then find Other school/s. If there is no history, then click on No school(s) to bring up the following window.

If the school has been entered into the system, then it will appear in the drop down list, if it is a new school it can also be entered by pressing the + symbol.
Then enter the start/end dates that the student attended this school. If you need to add a comment then fill out the text box. Click Add School to continue to create the history.
Once the list is complete, press update. The student tab will be populated with the information, and their record visible in the View students tab in Administer other schools.