Here at MySchool, all of our team work closely with our clients and we pride ourselves on listening to their needs. Working with a great app in a continually changing International Education marketplace is what we love to do. Getting feedback and exchanging tips makes our community one of the strongest out there. Here are a few ways you can help us help you.
Tip 1: Put the feature or the module header in the subject
It helps our Support team work more efficiently with our product developers. For example, adding 'Finance / Tuition Fees' to the ticket title helps get the issue in front of the right person automatically and instantly.
Tip 2: Screen shot the problem
Sometimes it easier to send us a screenshot rather than typing. It certainly is easier for us to understand what and where you are finding the problem.
You can use a program like the 'Snipping Tool' in Windows or the 'Grab' program on an Apple to take screenshots. With the snipping tool you can even highlight & annotate your screenshot to draw our attention to areas of the screen you are describing.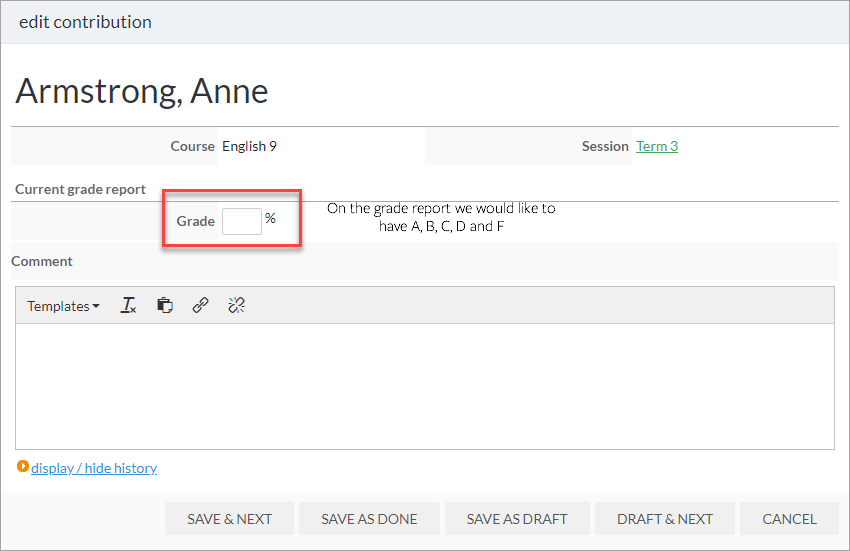 What about Video?
Some MySchool users send us screencasts, a video & voice recording of their screen explaining the issue. Jing is a great video capture tool, it's available for Windows and Apple Mac, and best of all it's free!
You can get it here: www.techsmith.com/jing
Tip 3: Give us a great summary
'Houston, we've had a problem' was the eternal understatement. However, 'doesn't work, please fix' does not help our support and dev team to analyse the problem. We don't need an essay but providing us with a clear concise summary, resolves support questions quicker, and limits back and forth.
Follow these 2 simple steps to construct super efficient requests:
1. Be specific - The more specific you are and the more concrete examples you give us, the faster we can figure out the root cause and the solution to that problem.
For example, "Problem with student's timetable" is very vague, and we'll usually need more info. However, "John Smith in Grade 10, seems to be missing his Biology 10 course when viewing his timetable." This is more specific, and more helpful towards the troubleshooting process.
2. Provide Steps to Reproduce - If you have figured out a way to recreate the problem, please include those steps in your support request.
Tip 4: Set a realistic priority
Unless a request truly is urgent, please classify your requests as accurately as possible to help us understand which issues are most important to you and need attention first. For example, marking everything as 'high' means we'll likely address the issues based on the date they came in but a request marked 'high' that comes in after a request marked 'low' will often get bumped up since we now know it's more important to you.
Tip 5: Hot periods
We are always here for our sers, from wherever they may be. However, school years start at the same time, and end at the same time. Allowing us to plan ahead is a great way to get your ticket resolved before you need it. Setting up test users is easy, and they can be deleted afterwards. So try out a feature before-hand and let us know when you want to implement it.