If you would like your educators to add comments to the assessment report then why not make things easier with pre-made comment templates, with adaptive pronouns to make this task a little easier for large class sizes? Want to add a foreword from the SMT to the overall comment field, then again with comment templates reviewers can do this quickly and easily.
Comments and feedback can also be used to explain assessment criteria, and course topics and objectives. Add a rich text assessment type to subject specifications and your course Educators can use the comment field to quickly add these to your report cards.
Who can create and use templates?

The permission is to create templates for personal and public use. There is no permission to apply them, the only constraint is that they can only be applied in rich text assessment fields and the overall comment fields ONLY.
To create the template categories, this will is in grade reports/advance options/Administer comment templates. This is attached to the manage grade reports permission.
Organising the templates
First off you will need to create your categories. These can be subject-specific or saved for all subjects and their respective courses.
Go to grade report/advanced options/manage or administer comment templates. In certain legacy systems, these will be populated with default categories. If it is empty then simply create a general template type.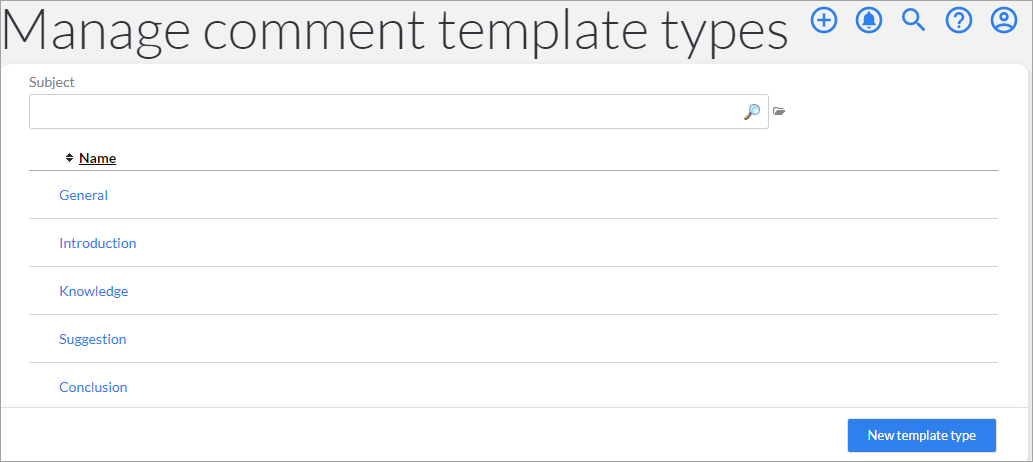 If you create a new template type, with no subject selected, then they will show for all subjects. If you need to restrict categories to subjects then simply select a subject from the folder. You can edit the default categories by clicking on their name.
Creating new templates
In the grade report module header, there should be comment templates listed. When opening these, you will see your categories represented as tabs.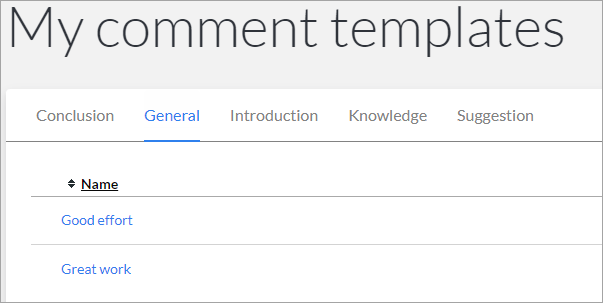 This page will only show templates created by the user themselves, it will not allow them to edit public comments for example. Only the author has edit rights for these.
Open the new template screen.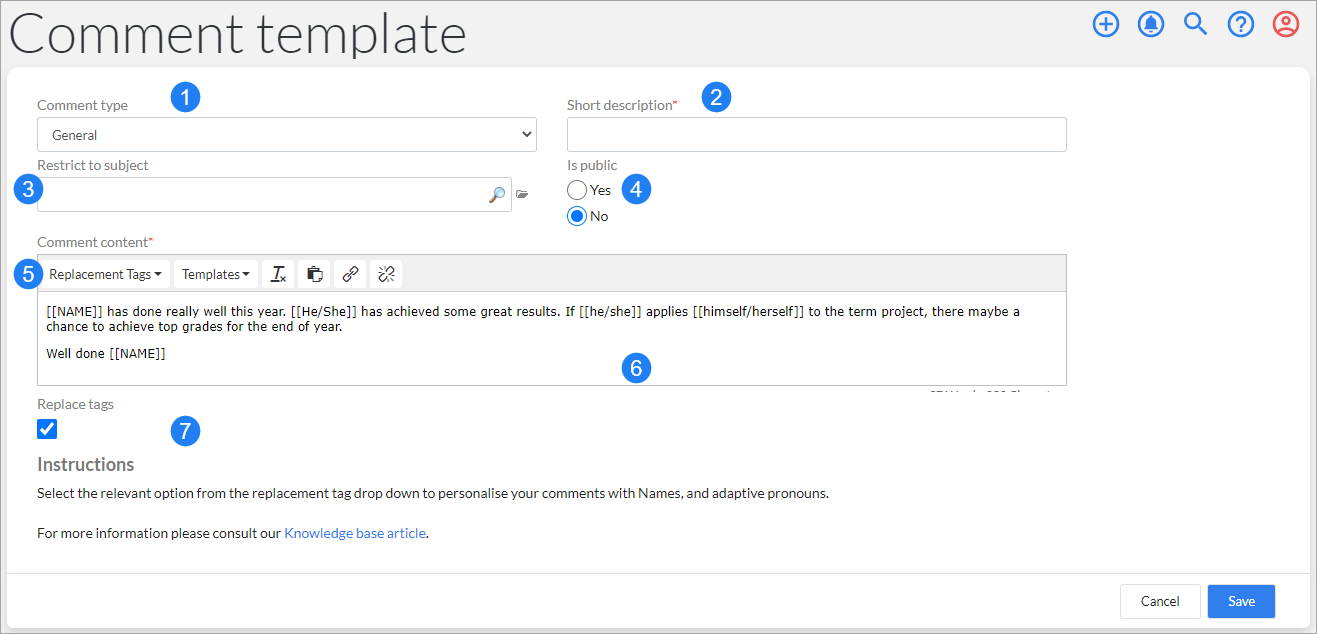 Type and description
If you have created template types then you will be able to select where the comment will be stored. The description field is the title of the comment.
Restrict the subject and make it public or private
You can save the comment outside of a subject by leaving this blank. if you restrict to a subject then it will be restricted to courses attached to the relevant subject.
If you make the comment public then it will show to all users, whereby private comments are designed for individual use.
Replacement tags
The tool is designed to facilitate comment entry. The replacement tags and adaptive pronouns are a really powerful way to create a general comment but still make it apply to a single student and their identity.

When you are writing your comment, open the drop-down replacement tag list and add them to your text. NAME and LEGAL NAME is the first name of the student. Depending on the gender, MySchool will adapt accordingly. Please do not change the text of the tags, or remove the brackets. Insert hyperlinks to external online sources if needed as well.

If you are copying and pasting from an external source like word or google docs then it is always advisable to paste as plain text or remove formatting by highlighting the text and pressing the I icon.
Leave the replace tag check box as is to ensure the tags adapt to the student.
Where can we use these?
These are used in any rich text assessment field, either in assess or review. These must be set in subject specifications.

They can also be included in the overall comment on the review page.