Transcripts are used to produce a historical report, based on the assessment grade entered for th student. A useful feature for students who leave the school, and wish to have a complete list of their academic achievements. It is available for single and multiple students. 
How to access
To access the grade report transcripts go to the Grade report menu header, and click Transcript.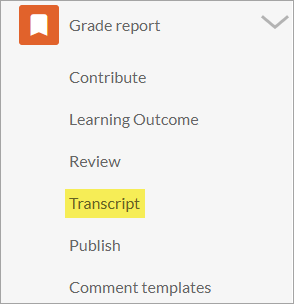 How to produce a transcript
Open the transcript screen and you have the following options.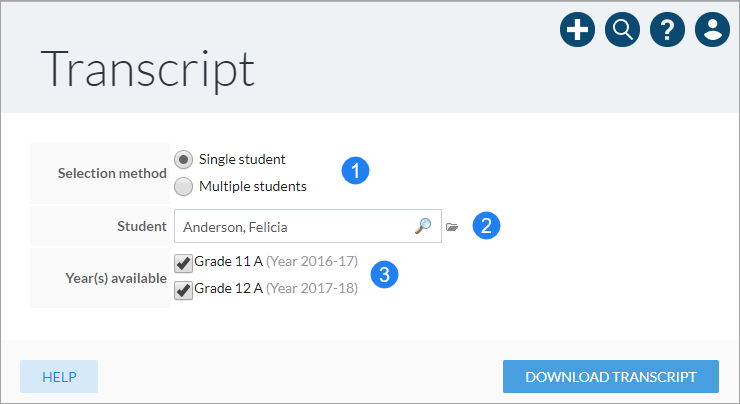 The transcripts are summaries of the assessments recorded via the contributions. Downloading the transcript producers a Pdf printout for the selected audience. 
1. Selection method
Select either single student, or multiple students.
2. Student
If you have selected a single student. Then enter the first three letters of the student into the field with the magnifying glass. if you wish to look into a class then click on the folder icon to open the class selector. Enter the Year, the school level, and then select the student from the class.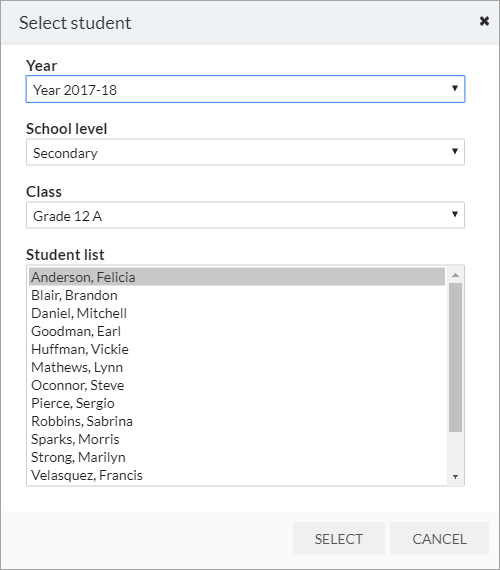 If you have selected Multiple students, then the people picker field will appear with the head icon.
3. Year available
When the student or the class has been selected, MySchool will find the historic data available. Select or deselect the years as you wish. 
Note that with a larger search in a live system this can take a few minutes to produce. 
Once you have selected the years, press download transcript in the bottom right corner.