MySchool provides teaching staff and administrators with a comprehensive list of default reports to manage everyday school life. There is also the ability to create custom reports via the Quick Report feature. 
Main reports
The reports are filtered into two categories, Public and Restricted. Access depends on your user group rights. Public reports are available with default access rights.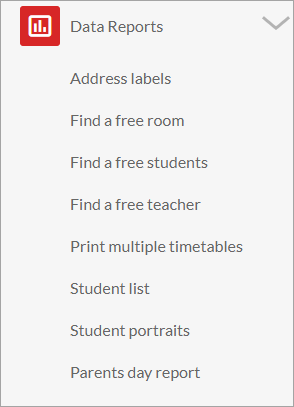 The restricted reports are default for admin staff, and gives the following list.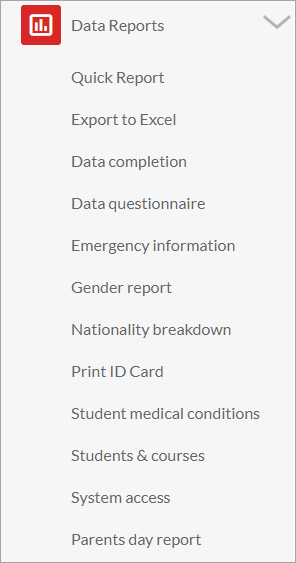 Before submitting requests to support, try to access these menu headers, custom reports take time to build, and may incur a charge. Make sure the data is not available in any other report before asking.
A few examples
The Quick Report allows the user to create custom reports, from student or user data. Building data filters, Administrators can create and save reports for regular use.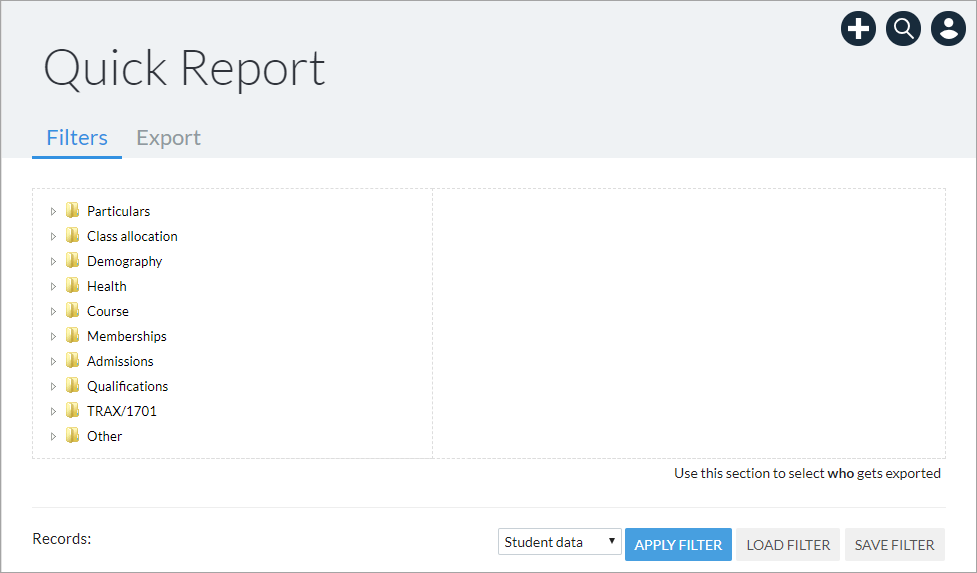 The Data Questionnaire is a report with all key emergency, health, and contact information relative to a defined student group.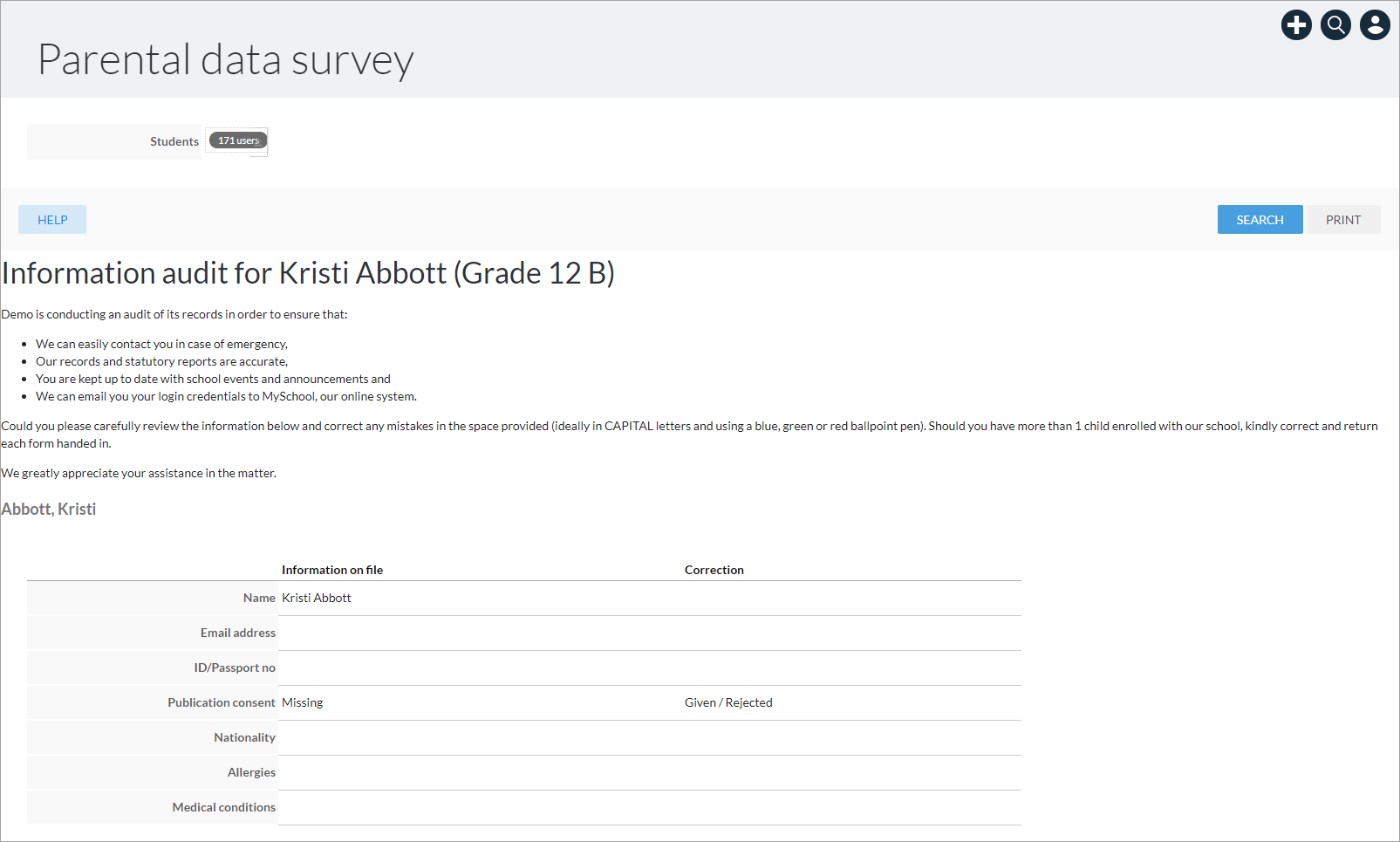 Student list is quick way to produce detailed listings of students for offline reporting, it can be filtered by Report type, Year, Class, and the number of columns.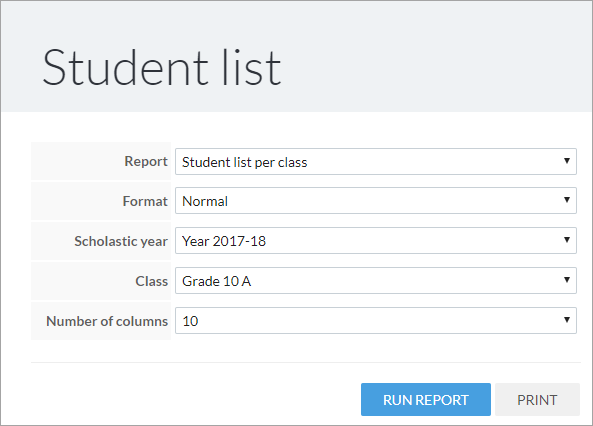 Find a room is an easy to use room finder for ad hoc meetings. Look at how to set up capacity in the article about Room management.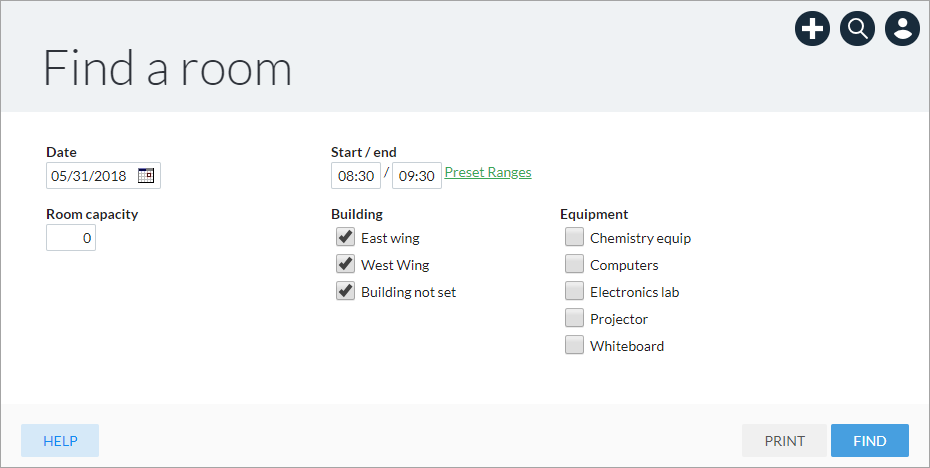 System Access is a useful report to see which users are accessing the system, and provides administrators with a quick way to maintain system integrity.
Print ID card enables schools to run their own ID badge program using data from the MySchool system. 
Parent Day Report is a quick report format to produce an easy to manage summary for parent teacher meetings. 
Student medical conditions gives teachers a comprehensive tool to filter students with potential conditions when on a field trip or organising special events which may involve cooking and allergies need to be noted.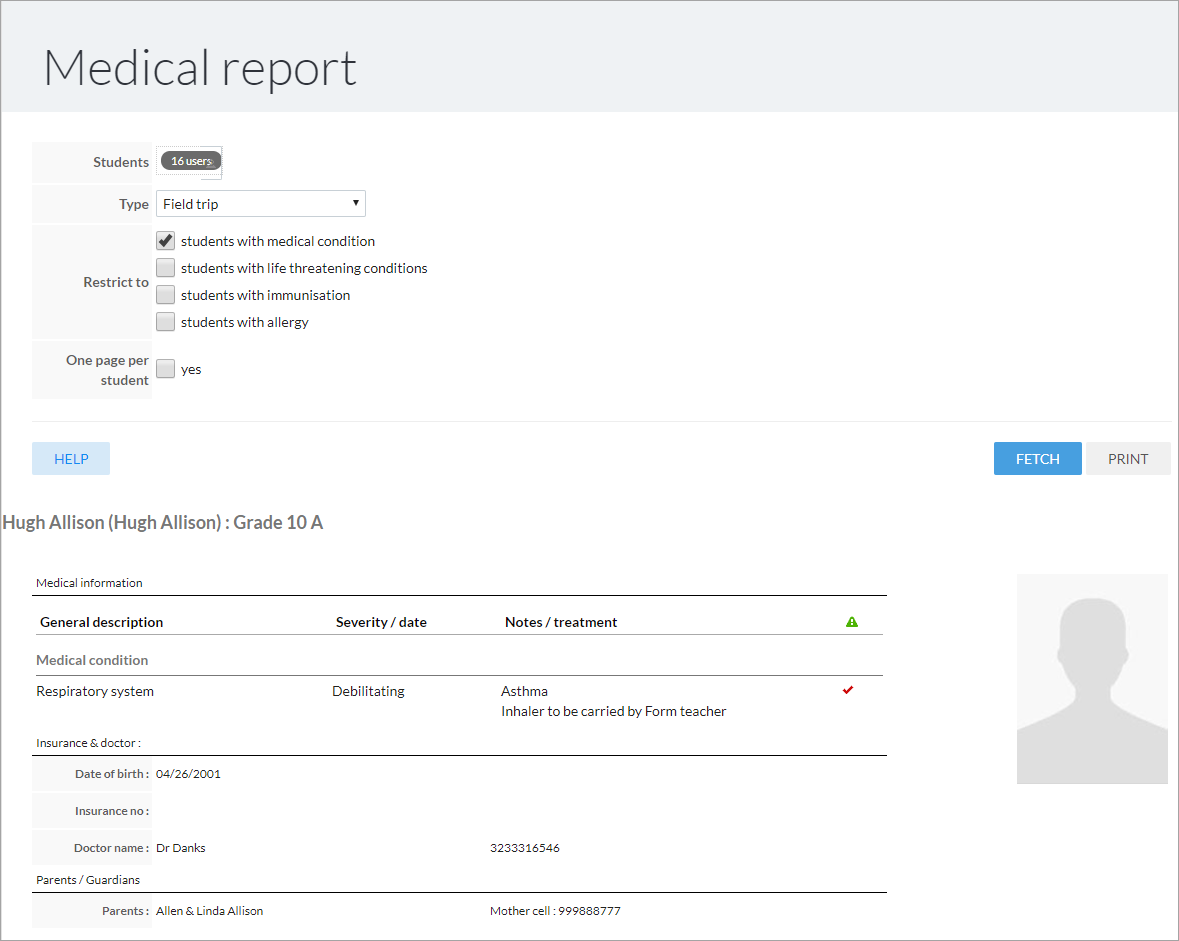 User View
Depending on the User access rights, different groups will have access to reports depending on how the Administrator has set up the system. The User Group help article explains how to change this.
Bespoke reporting
If you cannot find a report which suits your particular schools needs, then contact our support team, we may be able to give advice on how to obtain the data in another way.