MySchool has two search functions: super search and advanced search. 
How to access
Super Search is located under the magnifying glass icon in the top right hand corner of your MySchool UI. Users can search students, staff, guardians, classes, courses, and subjects. All are dependent on the security group level. (i.e Teachers can only see their students and courses by default). This will search in the active directories. 
If you cannot find the user here, try using advanced search or check your school level access.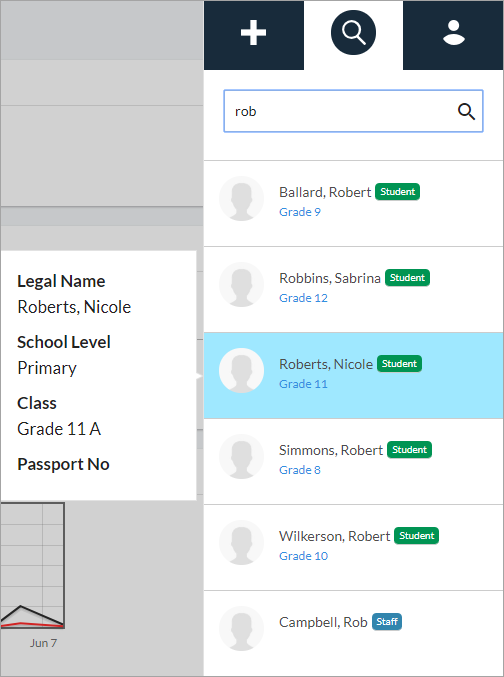 Advanced search is only used to find student or user profiles. To access this tool, go to Administer, in the Advanced Options, and look for Advanced search.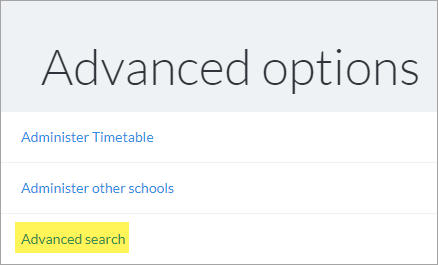 User data
There are classic data search fields, name, mail, phone, and User ID (UID).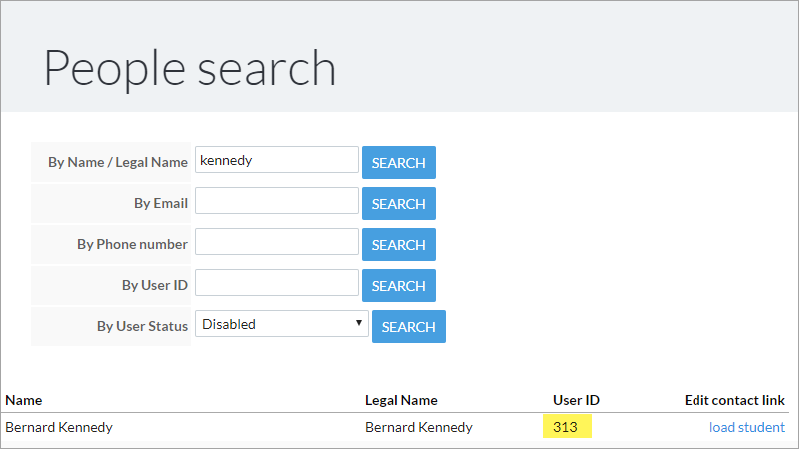 Each profile in MySchool is attributed a unique ID. You can see this in the URL bar, when viewing the Users' profile. The User ID may also be located under the Security tab/Other tab of the user profile.

Advanced search allows users to search unaffiliated records. e.g. Students not affiliated to a current class or course, Guardian records with no dependent relationship. it can also be used to spot duplicates.