MySchool has a module which allows you to add extracurricular groups, sports clubs, or community groups. Their membership will be listed on the student's enrolment tab. You can export the details via quick reports.
How can we create organisations?
Have a look at administer/advanced options, you should see Organisations in the list. This is the tool needed to create your organisation. It is attached to the permission organisation administrator in the user group list. Users can view and add students via their individual student profiles, but users will need viewing permission for student course allocation.

Creating new organisations
Open Organisations and the list page shows Internal school clubs and external private organisations.
Click on New organisations to create a new one.
If you are located in Malta, and you wish to import the official list of organisations for the school leaving certificate, then please read this article which explains how to bring this information into the system.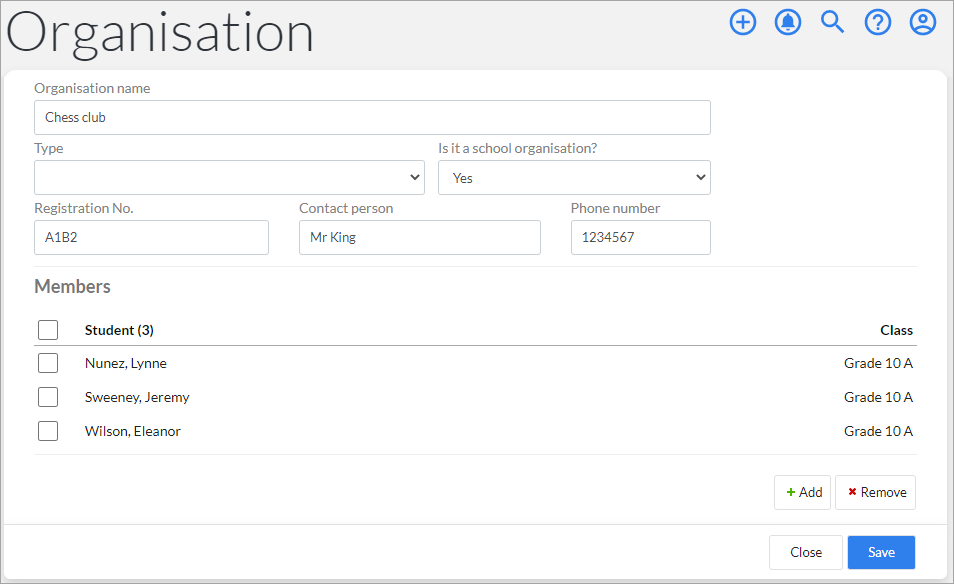 Add a name, and choose whether it is an internal organisation (school organisation = Yes), or an external club.
Create a list of types to help organise the list view. Click on edit, and a slideover will appear. Use Add for new type, then Update to save.
The two are separated by tabs in the list view.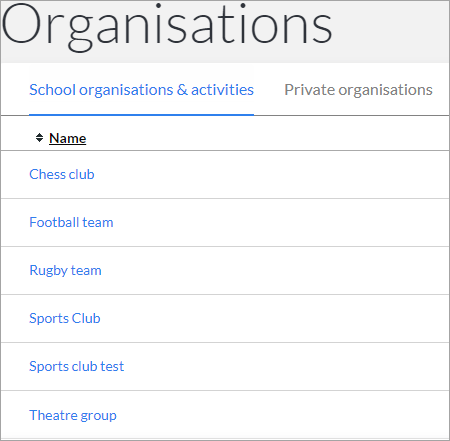 Add students allows you to search by filters to add students to the new organisation. To add comments and start dates then you will need to edit the details on the student profile enrolment tab.
Please note that membership is based on the academic year, and must be updated with rollover. Why not send a questionnaire to the gaurdians to confirm new or existing club membership?