The Form Builder, and Work flow work with the status of the application. These can be configured as required. Each status can trigger an action via the work flow, and ensure that no application is lost or tasks created unduly. 
How to access
In the Admissions menu header, in the Advanced options, find the Statuses function. Open the function and you are presented with a default list of status.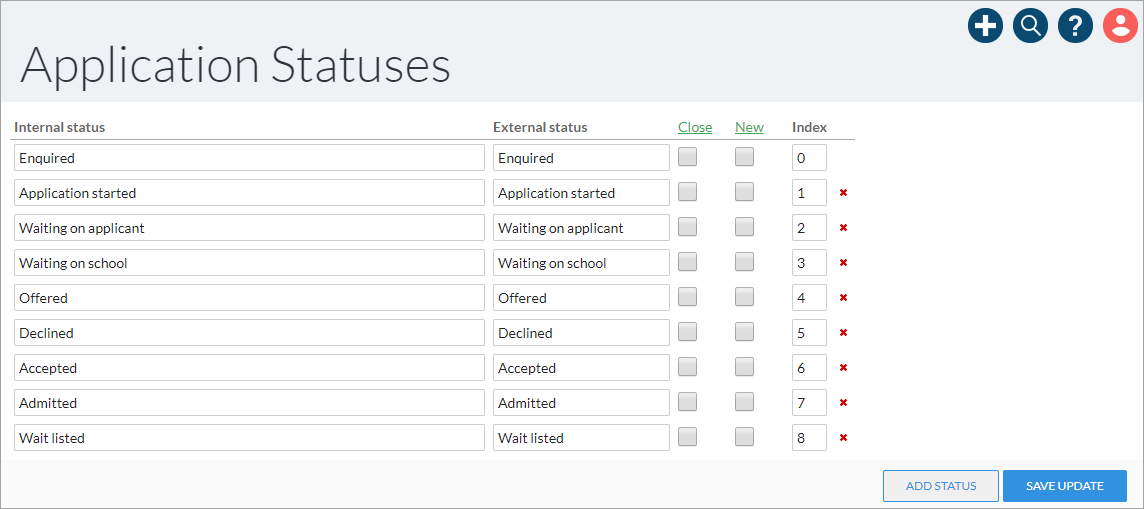 The internal status will only be seen by you and other MySchool admins. External is the label that will be published publicly and be seen by the applicant or their connected parents/guardians. Checking the Close box, will stop the application at that stage. It will also stop the same applicant from reapplying. Checking the New box, will allow the applicant to reapply with a closed application already attached.
The Index allows you to decide what order the steps are executed in. The index begins at 0. Status lines can be deleted with the red cross. Chose to add a status line, or Save to update.