The outcome of creating a campaign, and entering donors, will be to manage your donations. MySchool allows the schools to manage donations in line with the finance model. Publish justifications, and create receipts.
How to access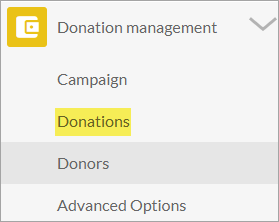 The donations received are logged in a list with a receipt number against them once published.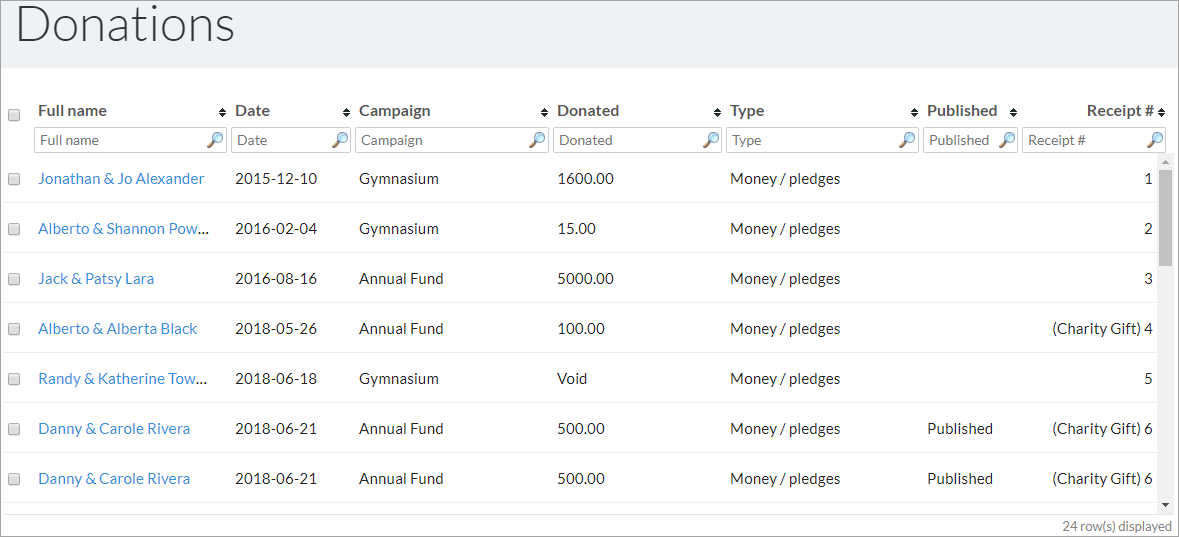 Here the donations are listed and can be filtered. To open the individual donation then click on the blue link.
Creating a donation
When you either create a new donation, or edit an existing donation, a pop up window appears.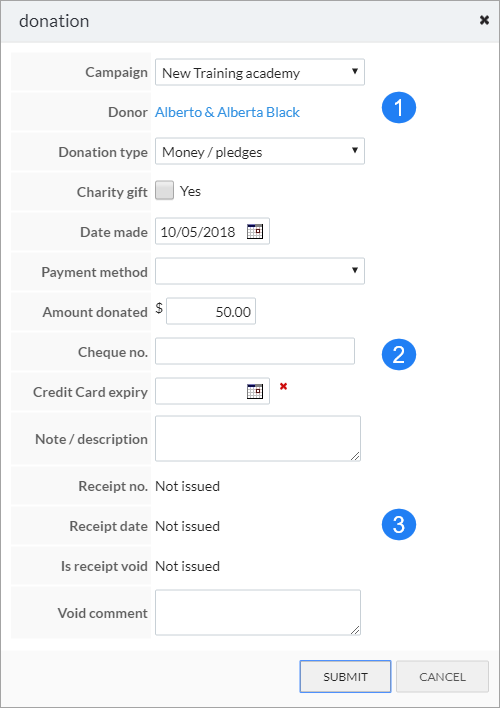 1. Personal details
In the first part of the form, you are requested to choose a campaign. This will search in the active and closed campaigns saved in your campaign lists. When creating a new donation, then the donor field will allow you to search in the current active user profiles. The donation types are :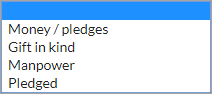 Charity gift allows the donation not to be recorded as a financial transaction for receipt purposes. Set the date of receipt of the donation. This will differ from the issuing (publishing) of the receipt. 
2. Payment details
In this section, MySchool will record how the payment was received and add a financial trace to the transaction for audit purposes.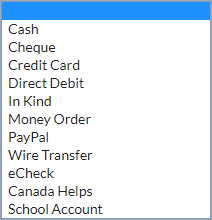 Enter the amount pledged or received, and any relevant cheque or transaction number. You can stock information regarding the credit card, if this is needed. There is a section for notes, which is internal.
3. Transaction details
The issuing of receipts is explained in the section below, but once a receipt has been published, then it will be given a specific number. This cannot be duplicated. It provides a transparent audit trail from receipt to confirmation. You can mark the receipt as void, and enter a comment explaining why.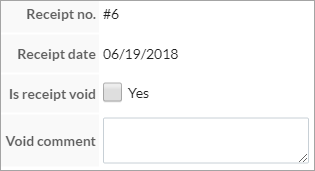 Receipt management
Once the donation is entered, it will appear in the listings. Administrators manage the recepits from here. The options available are :

Select the donation to be published by checking the box to the left of the donors name. After select publish from the options on the buttons in the bottom right corner. This will publish the receipt, and it will no longer be available for editing. You can unpublish, if needed. Once published the donation will be given an #ID number. When printing the receipts you are given options. Choose the campaign and the date ranges for the donations. You can issue receipts per donor, per campaign, or group donations per donor.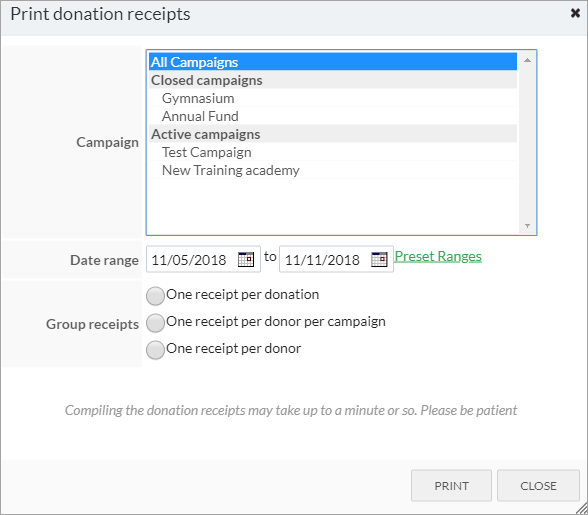 Once published the details are added to the donation list. if the donation has been categorised as a charity gift, then this will be noted against the ID.