MySchool donations module allows schools to create campaigns and manage donor lists and contributions. Create direct mailings with adaptive text to contact the donor lists, manage and log all donations made, and export information to excel
How to access
Go to the Donation menu header, and start with Campaigns.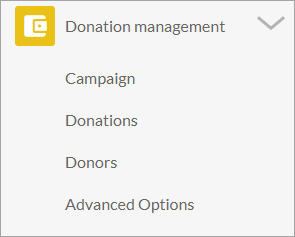 The list shows Active and Expired campaigns, open a campaign and edit the details, or Use the New Campaign button to create a campaign.
Creating new campaigns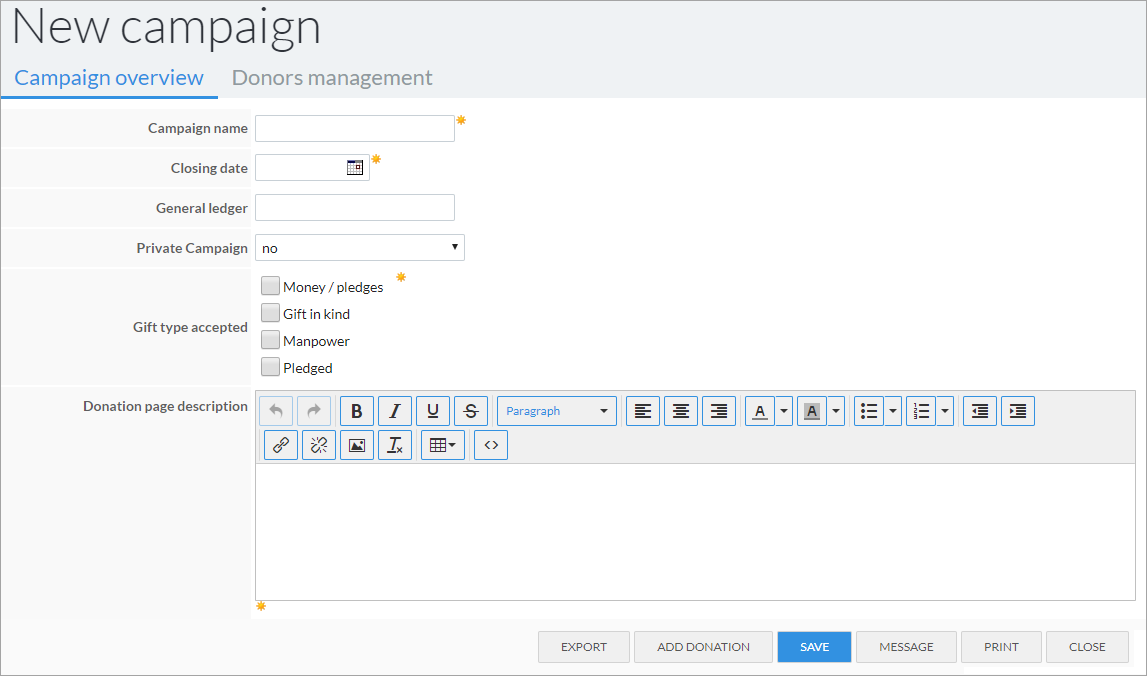 Note there are mandatory fields needed to create a campaign. These fields are :
Campaign name
Closing date
Gift type accepted
Page description
If you select the Money/pledges as a type then you can enter the target amount. Any pledges or donations made and saved against the campaign will be added to the Total sum. Once the mandatory fields are completed, you can Save and move to Donors management. You can add received donations from this screen as well.  If you wish to contact your donor list then use the Message function to create a mass mailing.

Donor Management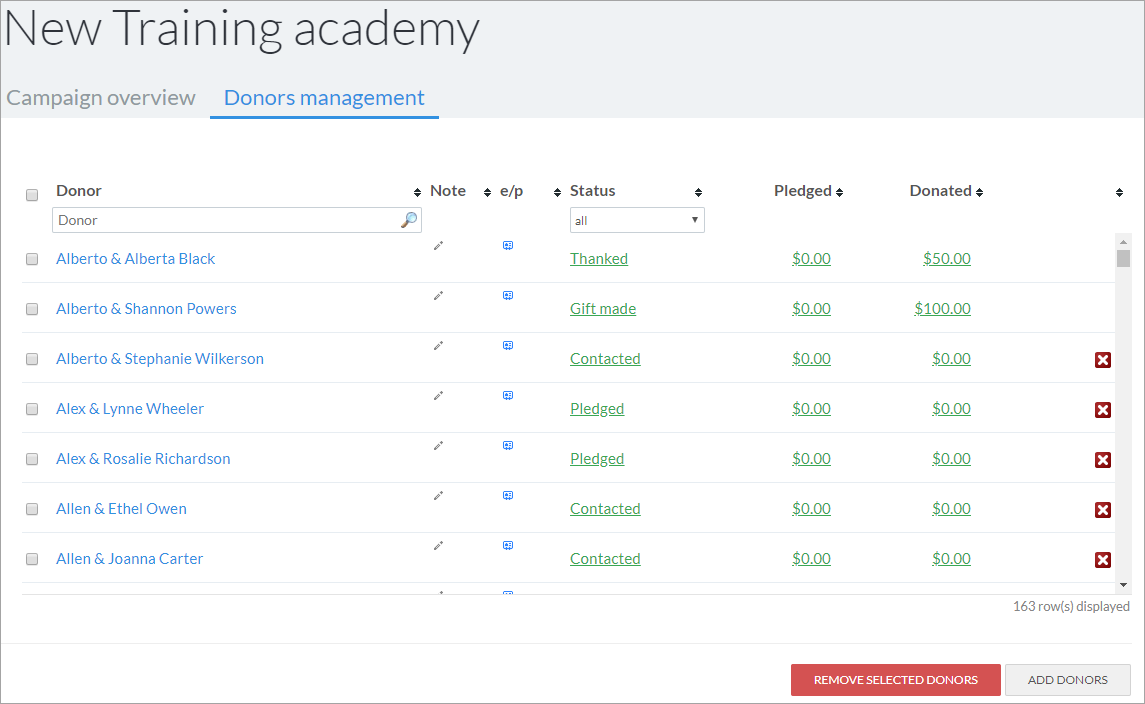 After creating the campaign, we can now populate with donors. Use the Add Donors to populate from your existing MySchool user database. In the lists you can leave a note by using the pen icon on the row. 
Changing the status can be done manually, by clicking on the green link, and choosing from the options available. This can also be managed via the Message feature. You are able to target the audience by selecting at what stage they have classed as.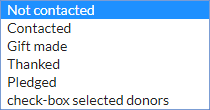 After receiving the communication, which can be by mail or letter, then the target audience can be moved another status, by changing the Mark audience as . Use the adaptive tags to create personalised messages.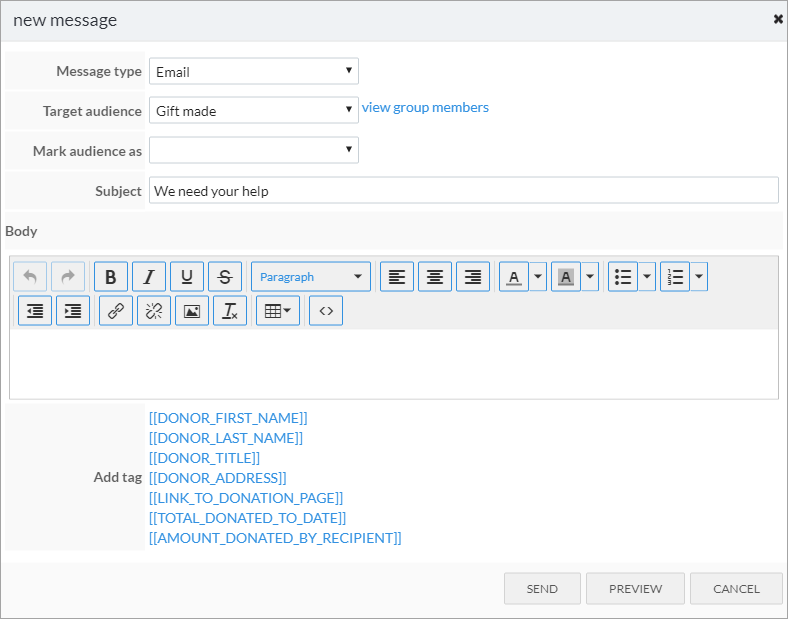 Adding donations
The donation management under Add donation, allows you to add the donations and the donors directly here.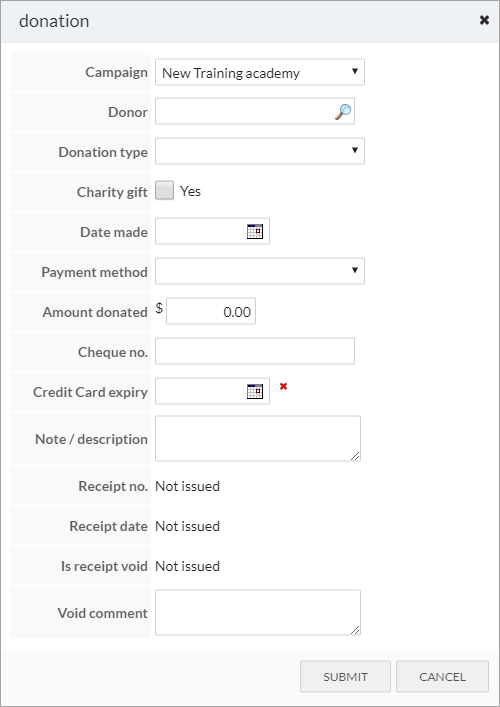 For the complete list of donations, then use the Donation function. When campaigns reach the end date they are then moved to the expired campaigns tab.