MySchool data is stored on year basis, after the end of the period, this data is archived, and a system rollover is needed. Have a look at this article for a full explanation of a rollover.
How to access
As an Administrator, you can go to Administer, then Advanced options. In the advanced menu, scroll to the bottom and click on Year management.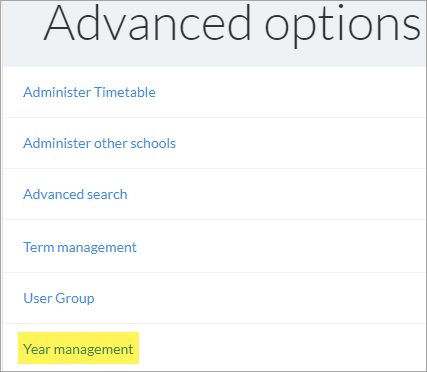 Creating Past/Future years
Simply click on the Create future years, and a window will open, and you will be asked to create the next year. In the case of the example, you will be asked to create 2021-22.
The permission to create system years is attached to the create academic year role. If you cannot create future years then please contact our support team for further information.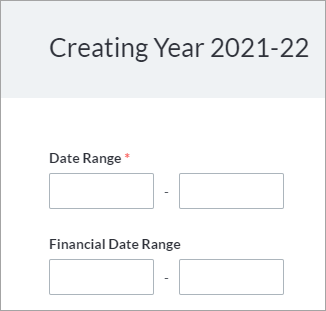 If you wish to import historic data from your legacy system, then contact our support team to find out how to do this. In certain cases, you will be able to upload the data via our import tool.
Setting the dates
Click on edit for the current year, a sliding window appears. Select one of the date fields and select the start & end date from the pop up calendar. These dates control timetables, course length, and are vital calculations in terms of certain automated attendance reports.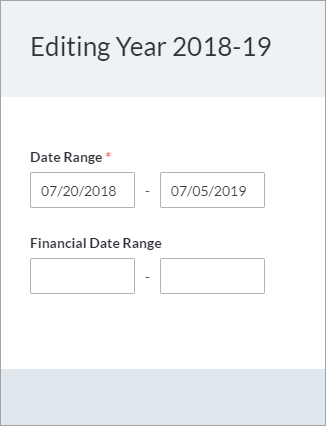 If you use the Finance feature in MySchool then set the financial year dates here as well.
Changing dates
During the year, you can always extend the dates if needed, but if you reduce the year length, then data outside of these parameters will be lost. If you need to extend the school year, you may need to change the dates in the courses affected.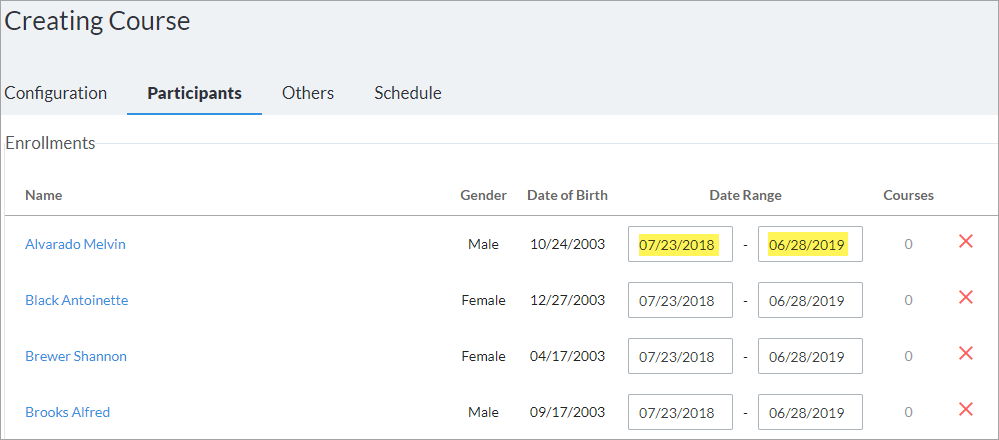 Setting as current
If you are preparing for a rollover, then setting the year dates is the first action to take, and it is also the last action. Once everything is prepared, click on the year you would like to move MySchool into, and 'set as current'.

Administrators have the possibility to view the system in the future and past years. Go to the Quick links bar in the top right of the screen, and select the People icon.
Click on the year, and a pop up appears asking you to set the active year. Choose the year you wish to set your view of MySchool. This does not change the system dates. However any changes made whilst in this mode will affect the future or past data.

Time travel