The Behaviour report provides a detailed verview of events in relation to specific students. The report is designed to assess single students history by providing the detailed overview with the comments attached. 
How to access
Go to the Discipline menu header, and then select Behaviour report. On some older versions this maybe situated in the Data reports menu header.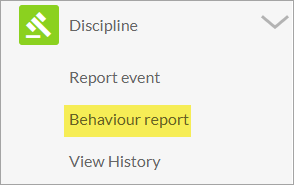 Report list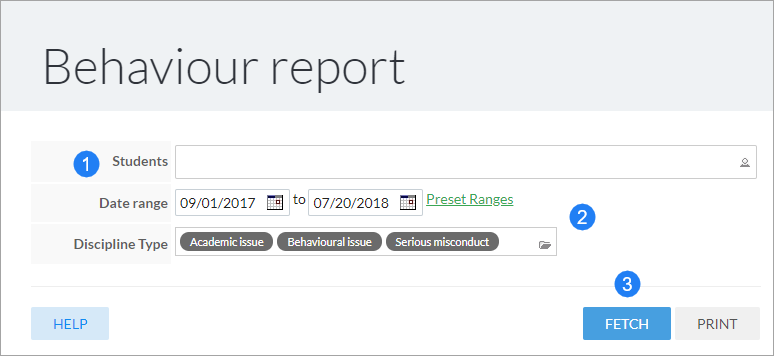 At the top of the page, you can select the parameters for the system to fetch the information.
1. Students
The report is aimed at assessing single student records, open the people picker with the head icon, and select the student from their class. You can choose a larger student selection if needed.
2. Date and Type
The dates can be set using the calendar, or use the preset ranges to define a set period (Week, Month, Year). You can also de/select the type of event to be produced.
3. Viewing options
You have the options to bring the information to the screen or print.
Detailed overview
When you have filtered your selection, it will produce a detailed overview of the events that have been recorded.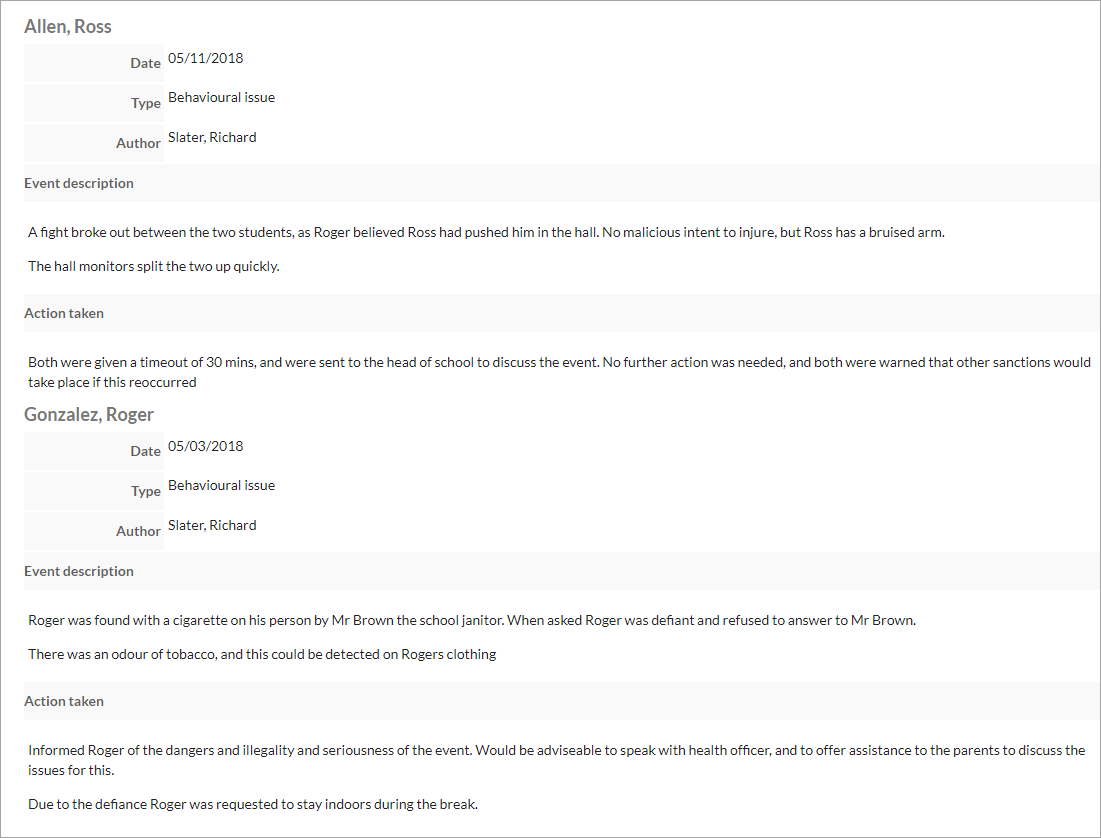 Building conformity in the reporting process allows for a better understanding of behavioural events. Look at how disciplinary actions are applied for students, and inform parents either via Announcements, or SMS to encourage participation from the guardians.