Teachers are the integral users for MySchool, and have a portal which is attached to their class and course. Teachers may need to view information for non affiliated courses or classes, and you may need to create a new user group to allow them access to certain data. Contact our support team for more information regarding this.
Portal information
Similar to other portals the Teachers have access to dashlets, user menus, and certain menu headers. The view is streamlined to remove unnecessary information from the portal.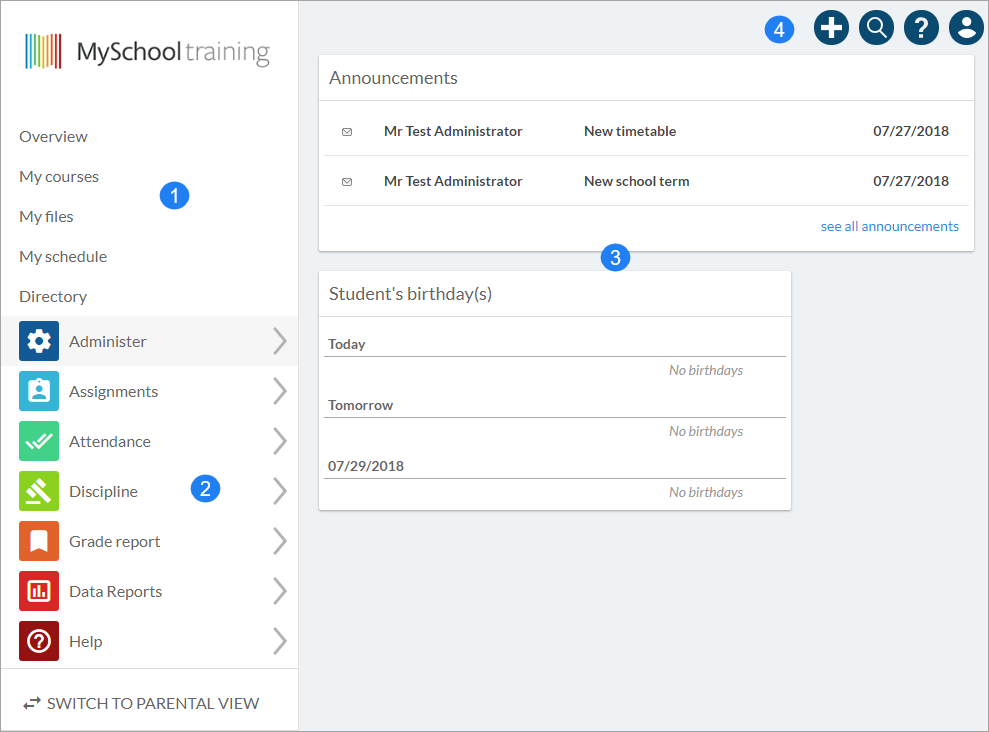 1. User Menus
Teachers can access My Courses, My Files, and the internal staff Directory with mail and contact details.
2. Menu headers
The standard access for Teachers gives them menu options to view classes, send communications via announcements. They can create and mark their respective assignments. They can take and review attendance, and in the cases where the guardians have access, they can send permissions slips via MySchool. The grade reporting requires a contribution, and Teachers can set standard comments to make marking easier. In data reports they can access various configurable reports attached to their students data sets.
3. User dashlets
These can be configured to show different lists which are relevant to the Teacher, such as announcements, appointments, permissions, attendance, and student information.
4. Quick links
New to V2, Teachers have access to the quick links tool bar. This shows the most commonly used features.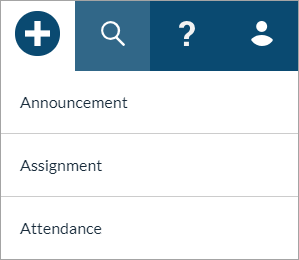 Adapting teacher views
Teacher status is known as being 'inherent' within MySchool. You become a teacher by being attached to a specific course or class. Read here for more information regarding access levels. The system is designed to show only this information to Teachers. If Teachers need to see across school levels or across courses, then a new user group needs to be created for those users. Contact our support team to discuss your specific needs, and we will advise on the best methods to allow users to access the information they require.