Data can be kept up to date by the questionnaire, or if you prefer, then you can print out Data questionnaires and send them or distribute to the guardians. It can be used at events or parent teacher days.
How to access
In the Data report menu header, select data questionnaire from the list. This report holds sensitive information in relation to the students, so is classed as restricted report.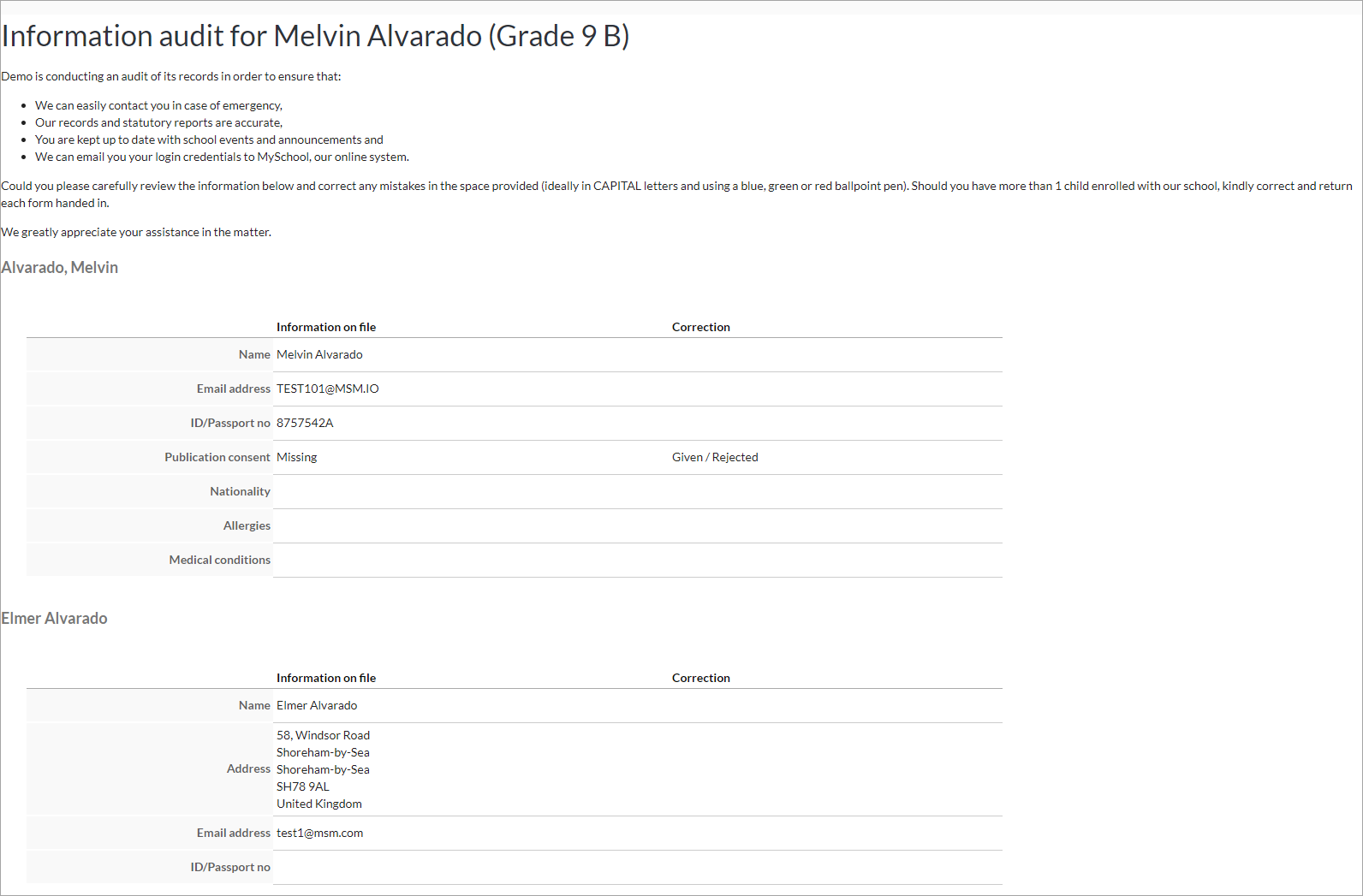 Select the target student population from the people picker, and either produce the reports on screen or Print the reports for the guardians to fill out manually.