if you are within a multi cultural set up, which may need information relating to the nationality of your students, then the nationality breakdown can help produce statistics if the data fields have been populated within their profiles.
How to access
The nationality field within profiles is on the Particulars or Demographics. It is not connected to Trax data reports for the Canadian market. The report is available in the Data reports menu header, search for Nationality breakdown in the report list.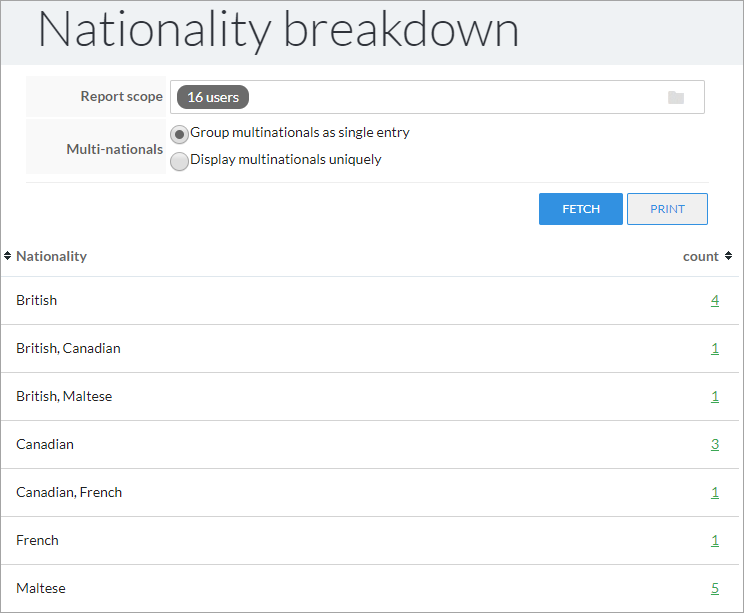 To produce the report then first select the target population with the people picker. Choose how you would like to filter the data. Group the multinationals together or uniquely. The count produces the number of students, and mousing over the number lists their names.