The Mass edit is a tool which allows users to update student or user profiles in bulk. We are constantly updating the fields so if the information is missing, please raise a request on the ideas platform.
How to access
Access is in the following menu header Administer, Advanced Options, Mass Edit. It may also be found under the Sysadmin module header. This may need to be activated for older school systems.
Select the target audience
First, select either Student/Attached Guardian or Staff. The field below with the folder will open the people picker. The people picker will be restricted to your access levels. Build your target audience.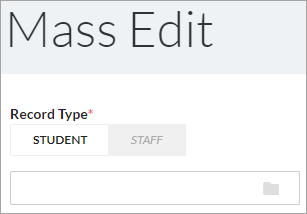 The following fields can be found within the student profile.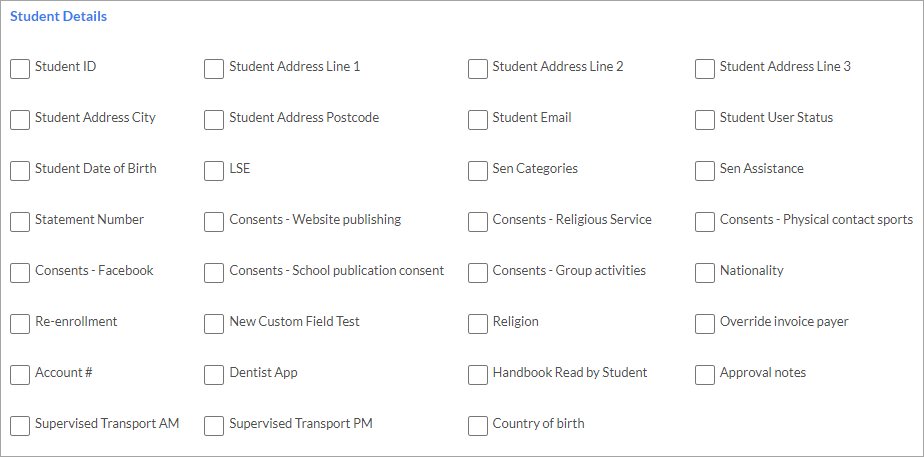 The guardians have these fields available for bulk edit.

Select multiple fields for editing by checking the boxes.
Administrators cannot choose fields from both types of profiles. e.g. Student ID & Guardian ID. These must be listed separately. A pop-up warning will prompt you to verify the selection.
When the field has been selected, press EDIT in the bottom right-hand corner of the screen.
The target audience is listed to the left, with the fields selected appearing as open fields.

Edit the details in the fields, and move to the next entry. Automatically the line will change colour, to confirm that the entry has been edited.

Select SAVE to confirm all the changes on the page.
For staff members, the following fields can be edited in the same way.

The fields will follow the parameters set in the system, e.g Maltese ID card number must be 7 digits followed by a letter. MySchool system will check before saving and prompt the user to amend.

If there are parameters in the system then the field will follow the same logic, Consents will offer the option of selecting Given/Rejected, and Nationality will list the possibilities available in the system.