New to MySchool, users can now access records, search content and consult help articles all in one place using the Quick action tool bar. In a few simple clicks you can create profiles, take attendance, and create assignments.

Located in the top right hand corner of the screen, the four icons represent Account information, Knowledge base access, Super search, and Quick links.
Account Information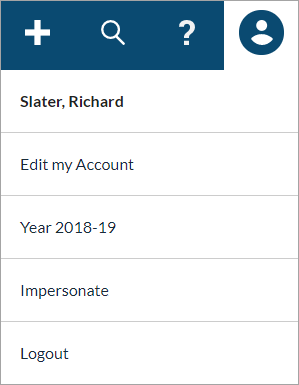 In this tab, click on the head icon, to access Account details, System year (if year travel is enabled), Impersonate, and Logout.
Within the account details, you can change passwords, add a google calendar, change your announcement signature, and check group membership.
Knowledge Base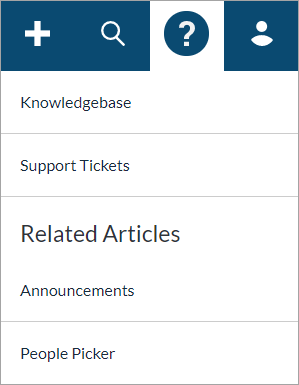 The question mark gives you access to the knowledge base, support desk, and provides articles linked to the page you are currently using. If you need further training on any of our features, then contact us via our support channel.
Super Search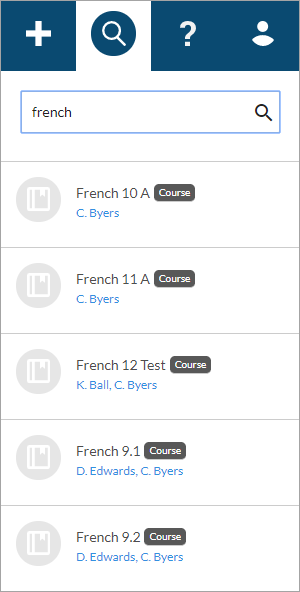 In the super search, you can find students, users, courses, classes, and rooms. Enter the first three letters and select from the list.
Quick Actions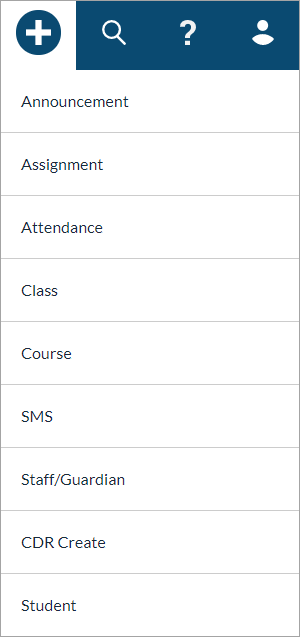 The Plus icon provides direct access to your most commonly used tool kits. it adapts to your profile, so administrators can access create profile pages, whereas teachers can access assignments, and attendance.
Multi School systems
In multi school systems, you can switch between schools in quick action toolbar.