To allow students to select their subject for next school year.
1. Add Enrollment rules to Subjects to be included in Subject Selection. If subject selected as Mandatory, it will be added to student's list automatically.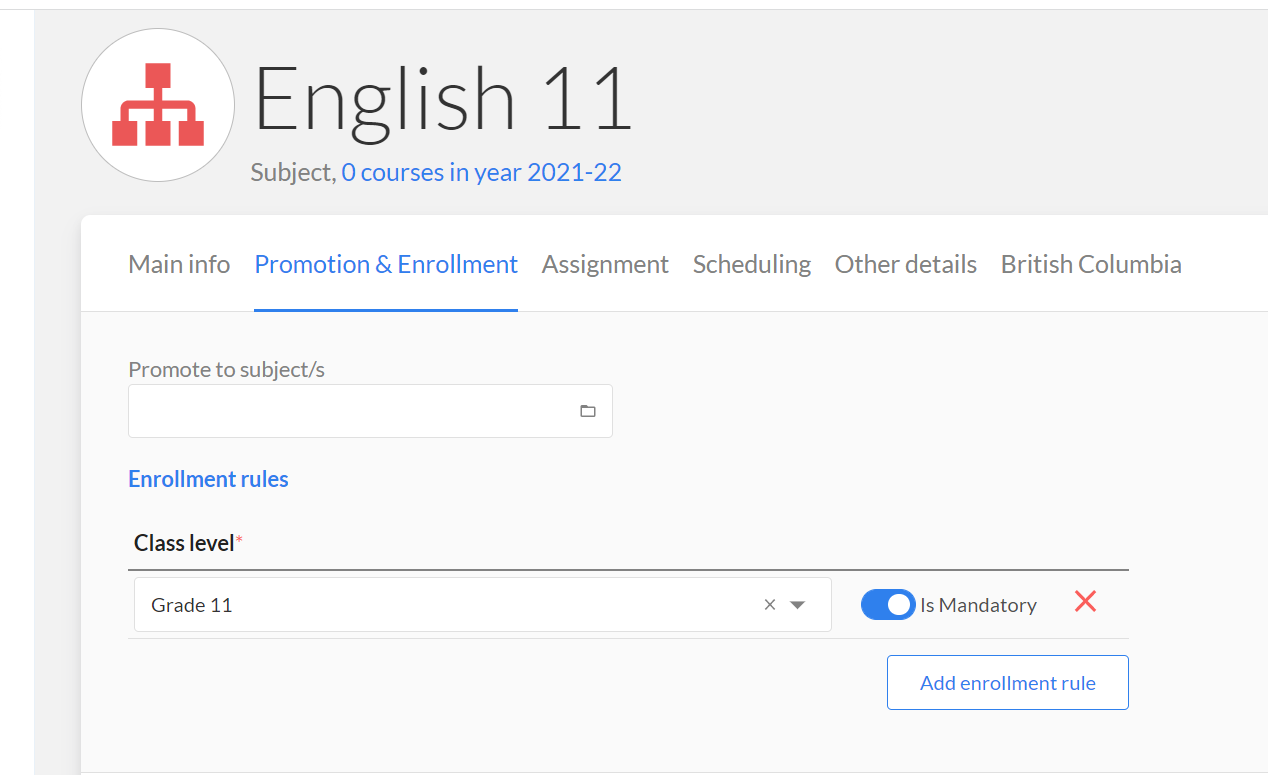 2. Set access dates for students at /content/rollover/student_choices_access.php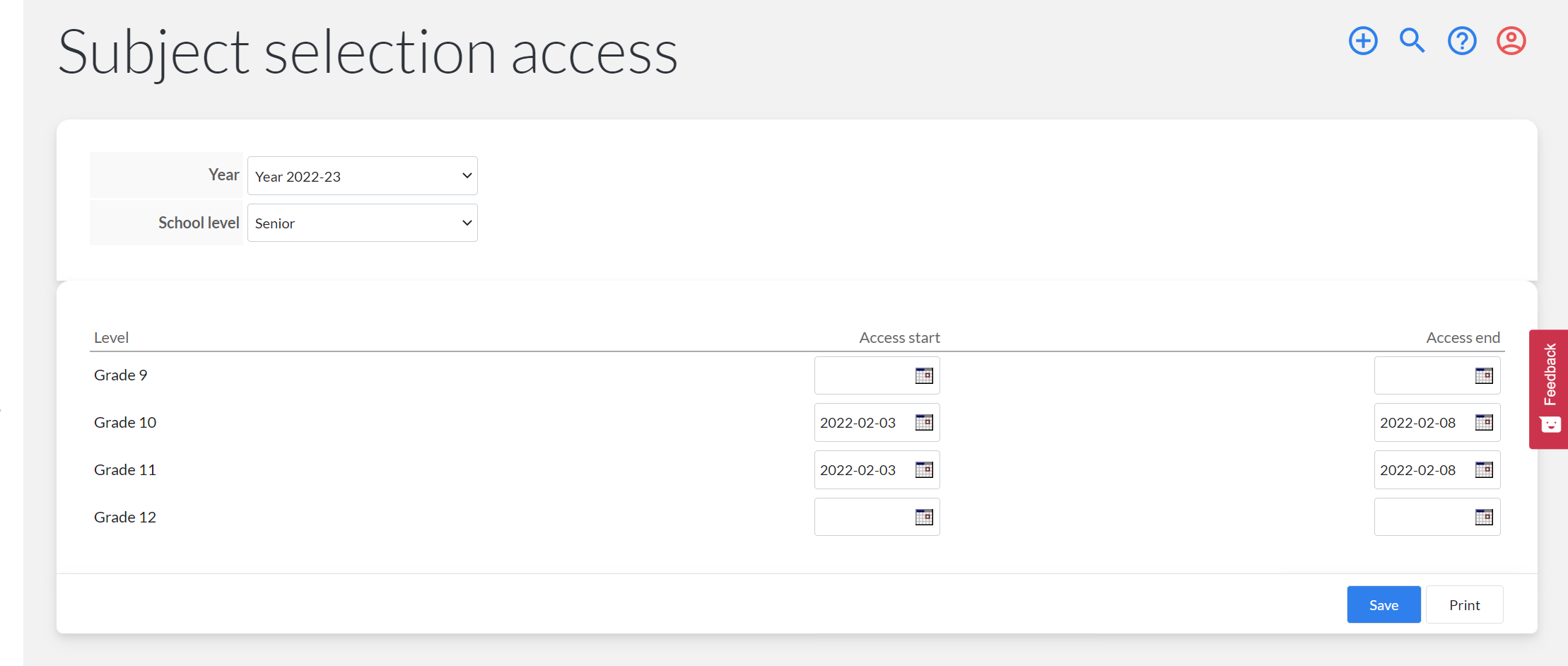 3. When the access is open, students can select their subjects from student portal /content/studentui/subject_selector.php ( My Subject Selection)

4. Parents can view their dependents selection from parent portal /content/guardian/student_subject_selection.php
5. You can check students's selection using reports /content/rollover/student_choices.php ( Subject selection by students) and /content/rollover/student_choices_read.php ( Subject selection by subject.