Forums can be added to assignments using the default assignment module, or as part of your course resource pack. They are a great tool for distance learning, but can also assist in-class teaching by providing a link between the student outside of the classroom with both their peers and the Educator.
Add a forum within or outside of a topic
Use the message icon to add a forum to your content. The suggestion is to activate a forum within a topic but encourage students to focus just on that particular topic. For a wider subject-based discussion then keep it outside of the topic folders.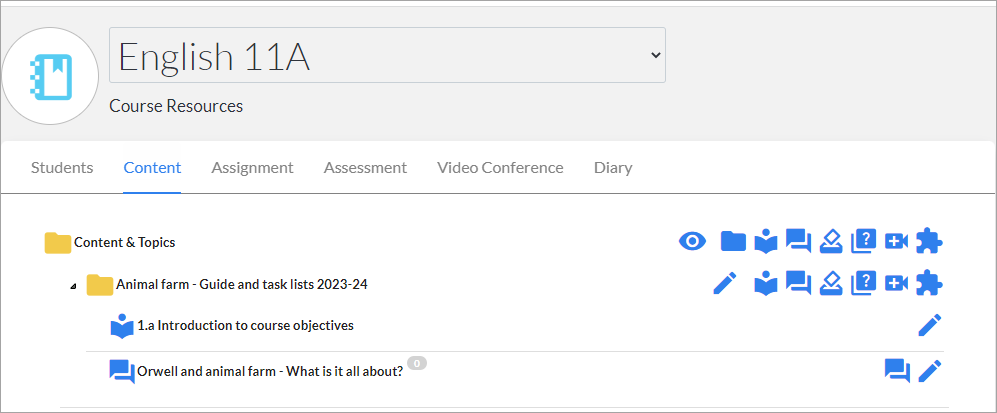 The blue number shows that there are posts that the Educator has not reviewed. Open the forum and reply to the comments, close the forum with close & mark it as read. This will reset the counters.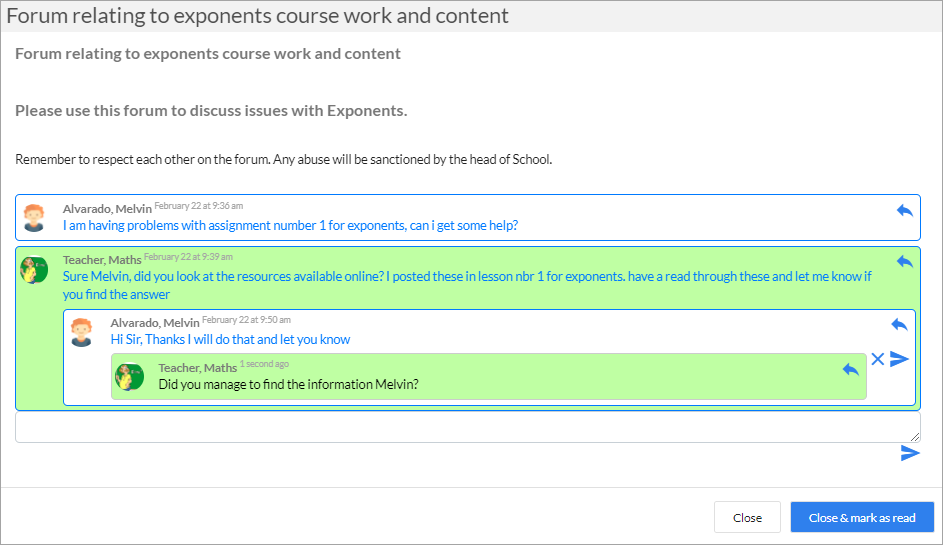 Building the forum
Just like other course resources, you need to add a title, make the forum active and can also send a notification to students/guardians.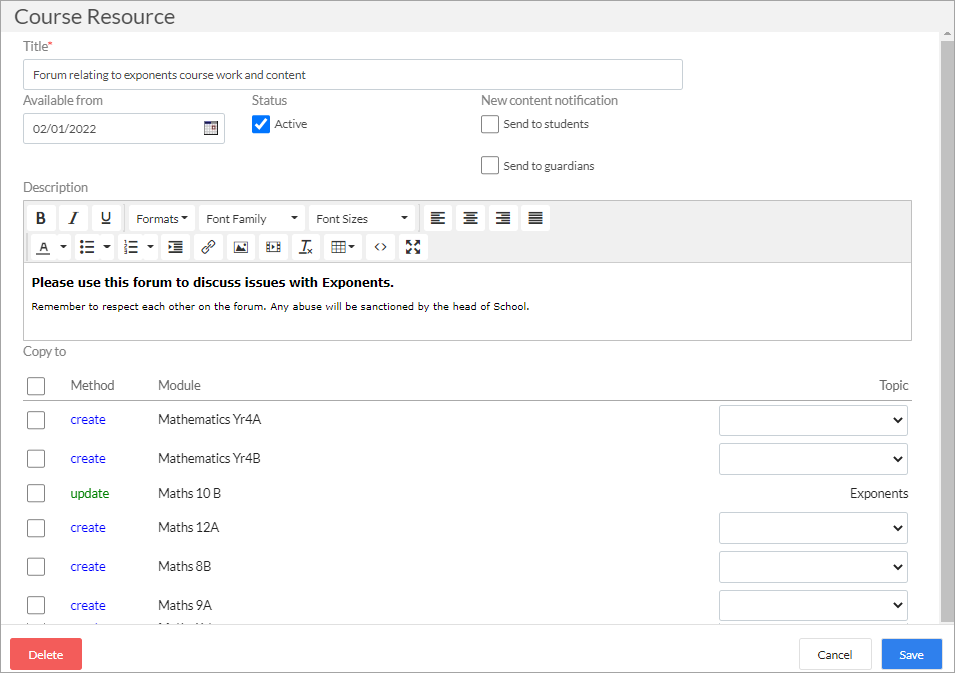 There is no end date for the forum, and it will remain active for the whole year.
Guardian view
Guardians with access to the course resource dashlet can also interact with the educator. For younger students, guardians can use this forum to ask for assistance on homework or coursework. it can also be used as a communication tool for events, tests, and general feedback. educators must note that all replies and posts are visible to all members (Main guardians and students), for the moment there is no 1-2-1 forum available.
Use the description field to inform guardians that their posts are not confidential and visible to all.