To create travel arrangements for students.
1. In the student profiles Boarding tab select the option " Organised by school" for students who need transfer arrangements.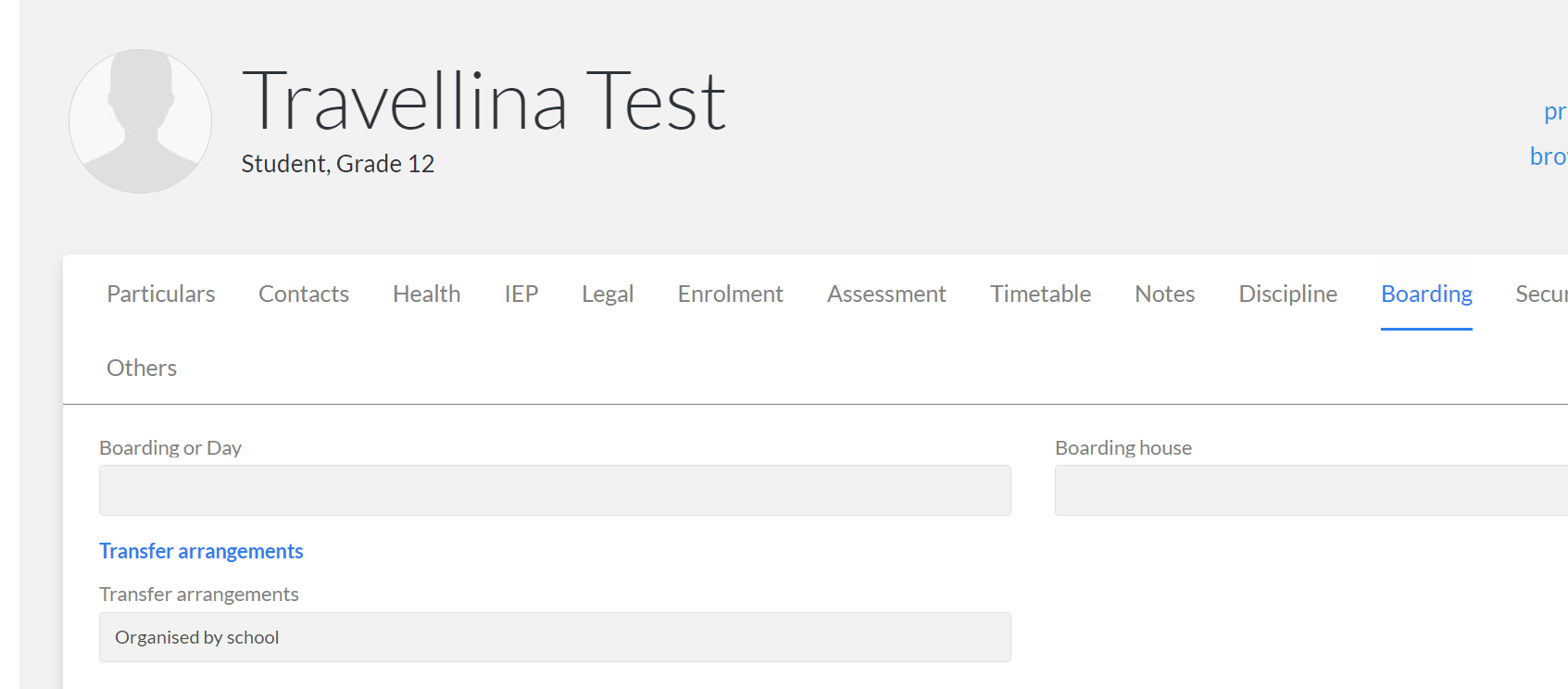 2. Go to Administer>>Advanced Option>>Travel System /content/transfer/transfer_management.php
3. Create New Transfer.
All students who have " Organised by school" option selected will appear on the list. You can either edit their transfer details ( adding departure times, flight numbers, locations) or parents can do it as well.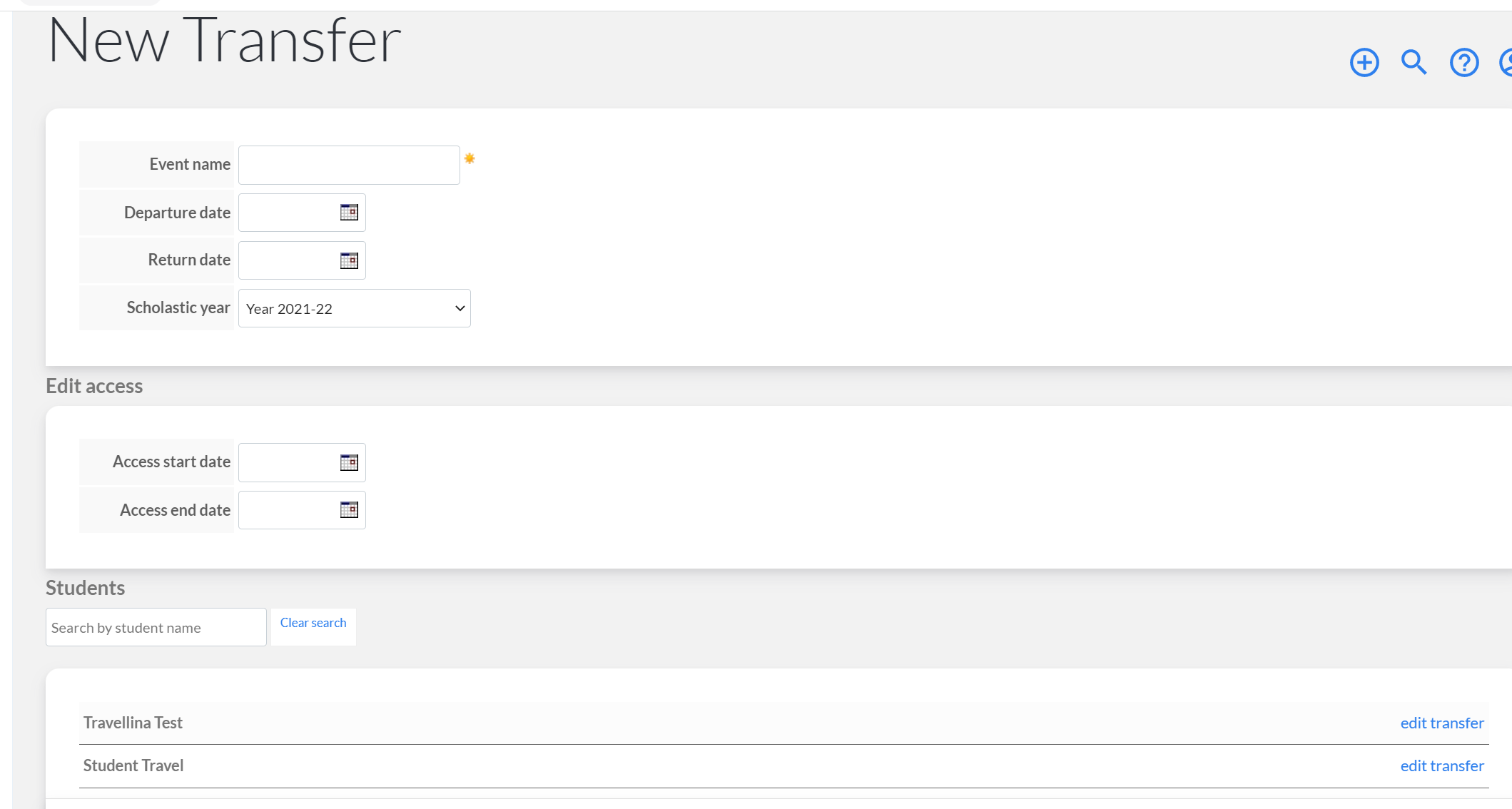 3. Parents can edit transfer arrangements from the parent portal Travel System Request page content/transfer/transfer_for_clients.php. You can limit their access by setting the Edit access start and end date.