Use the configuration panel to build generic objectives and provisions to assist the Educators in providing adequate support for the students following IEPs within your school community. All can be created in the provisions and objectives tab using folders and content.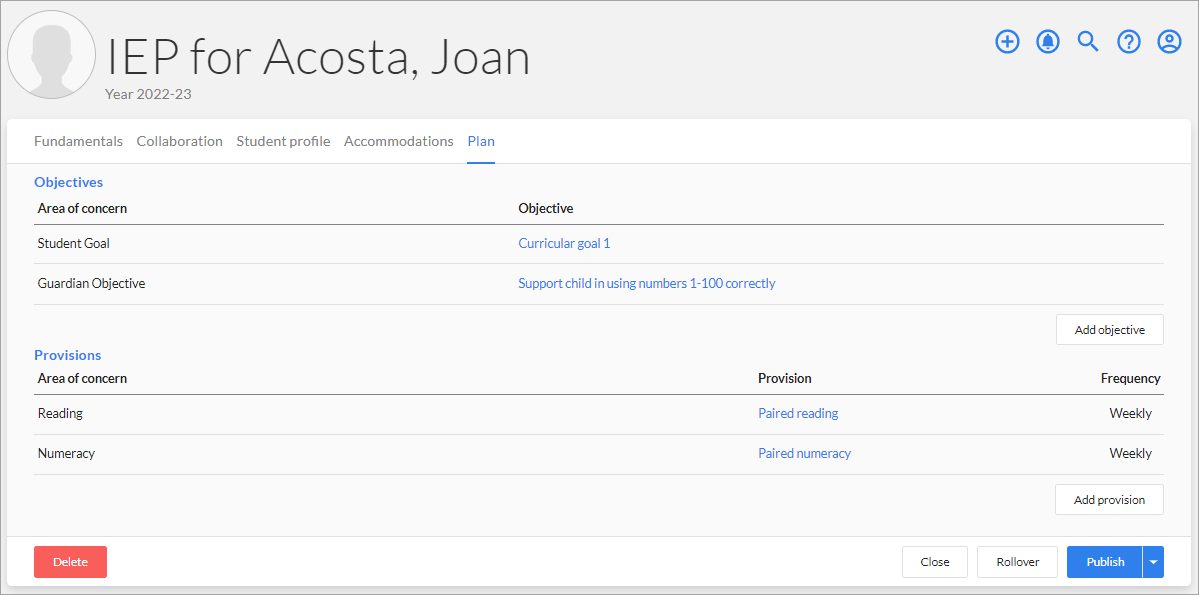 Configuring provisions
Using the same folder and content system as the student profile, you can create areas of concern (folders) and provisions (Content), with the simple drag-and-drop menu.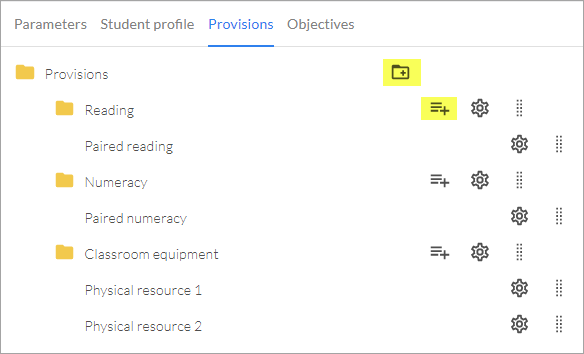 Create the area of concern with the folder icon, a slide-over page will appear with a single text line. This is used for categorising the provisions. You need to have at least one folder to add them.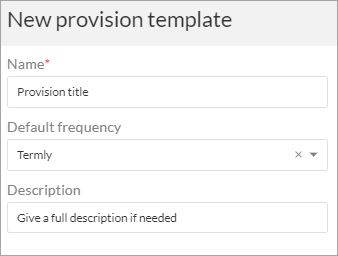 Add the objectives
Now open the objectives tab on the configuration screen, and you will have the same icons to help you categorise and create detailed objectives. The first folder is known as the 'category'. This is a mandatory field on the individual IEP.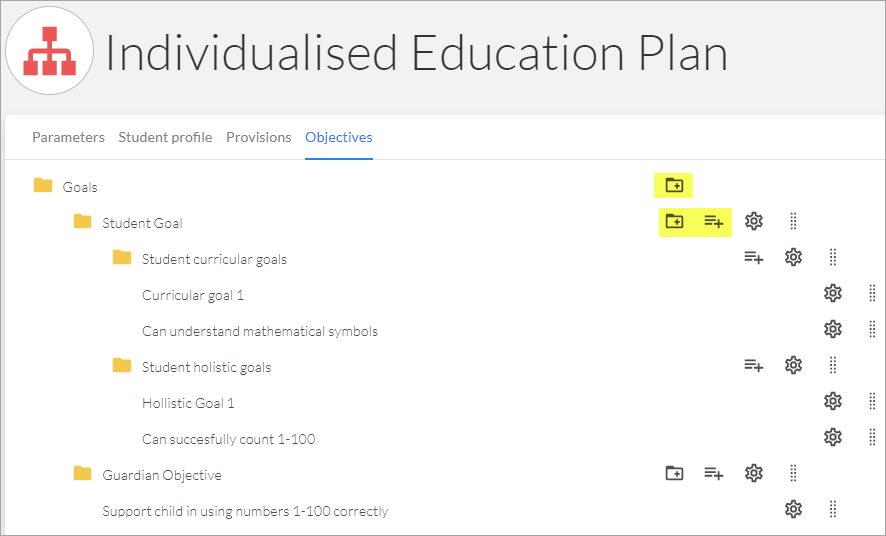 In addition to the category folder, you can add subfolders, which are classed as the 'Area'. For both category and area, a single text field is available.
Now to add an individual objective use the line icon

, within the category or area folder. A slide-over will appear with further fields.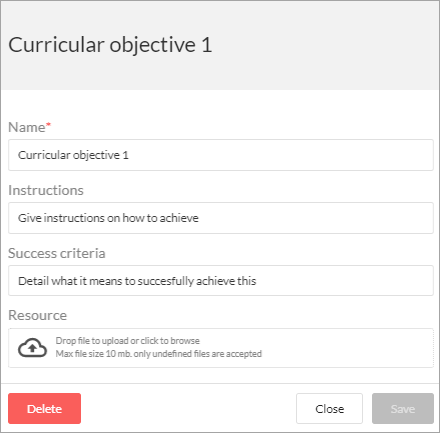 Give instructions, and add success criteria. You can attach files to each objective to support the case management team.
Adding provisions to the individual IEP
Open an individual IPE and go to the Plan tab to add a provision. Click on create a provision to open a slide-over. The area of concern is mandatory and will show the list created. Choosing the area of concern will populate the provision drop-down with the appropriate folder content for individual provisions.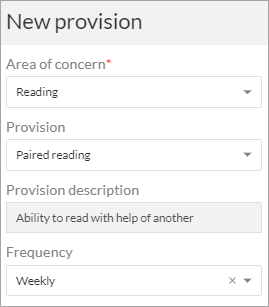 Once the provision is selected then the appropriate description is added.
Note that the description field cannot be edited in this view and can only be changed from the configuration panel.
Now add a frequency for review, either daily, weekly, or monthly. per term or yearly.
What about objectives?
There are two objectives, holistic or curricular. Curricular objectives can be attached to a specific course.
Then select a category from the folders created on the configuration page. This will then refine the select list within the area drop-down to those located within that specific category folder. Now, let's select an objective from the list;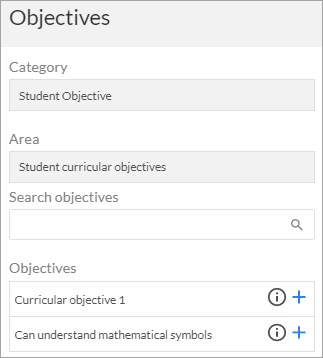 Use the + icon to add the objective to the IEP. If you mouse over the information symbol, then you can see the prefilled instructions and success criteria that will be automatically added when selected.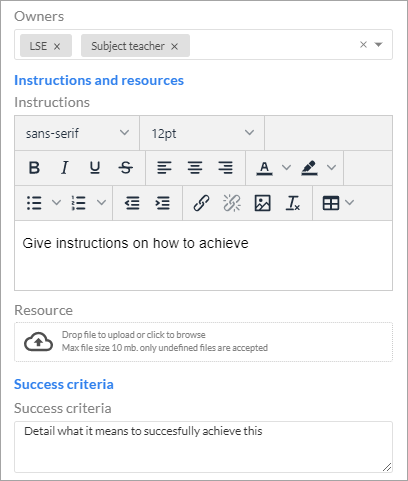 You can assign owners of the objective from the pre-made list. The instructions and success criteria can be edited after being added to the individual IEP. You can add resources, but note the file size limitation.