Need to manage school fees and create billing runs? Manage payments and balances for your invoice payers. Create billing entities, and personalise invoice templates. Integrate with bespoke accounting software? MySchool is built on community feedback to provide you with a finance product made for the education industry. Let's have a quick overview of the different features and functionality available.
Create specific accounts and billing organisations
Use accounts when issuing invoices, and collecting payments. Accounts can now be synchronised with Quickbooks and Xero financial platforms.

Create new organisations for billing purposes, each organisation can be associated with a school within your system, and have its own invoice template.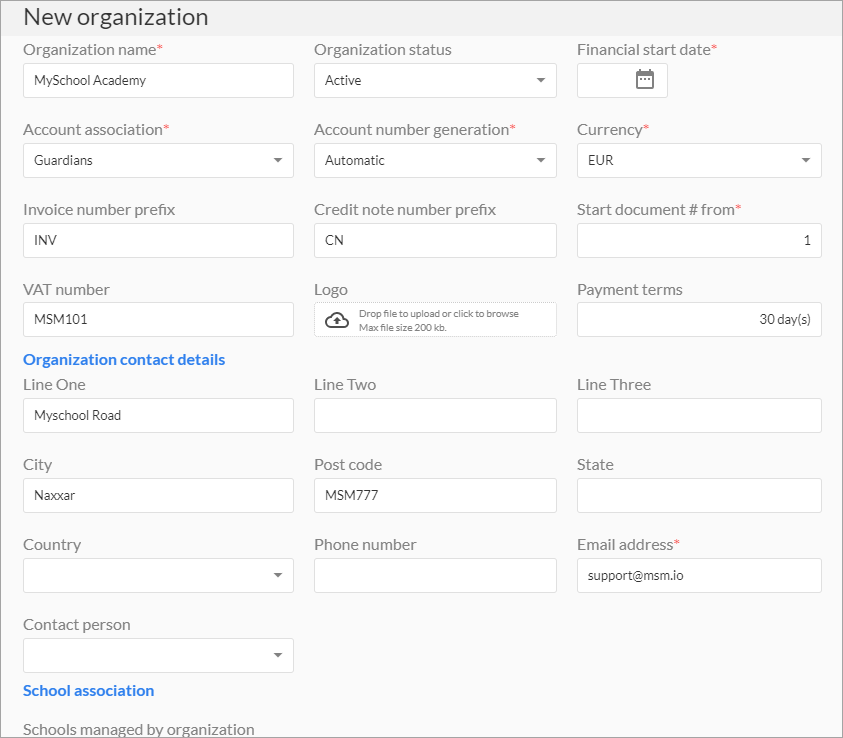 Increased options for fees
You can create your fees to apply to invoices with a great new interface in the configuration panel.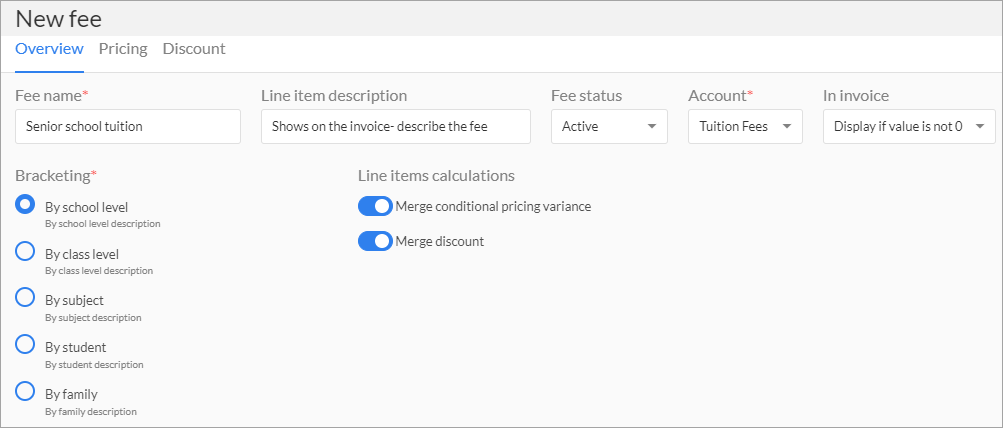 Build detailed pricing, with conditional steps to adapt for cases such as non-national students, boarding, and Alumni parents for example. Add discounts for the staff or additional siblings. All are calculated automatically and represented on the final invoice.
Build templates for documents or announcements
Schools can now design their own invoice, credit note, and receipt templates. Add lines for information, new logo, and colours. Equally, you can design announcement templates to be attached to different steps in the billing and recovery process. If you want to contact all of your invoice payers, then build a bulk template to send them a communication on fees or changes in your billing process.
Detailed replacement tags make your invoice your own design for your community.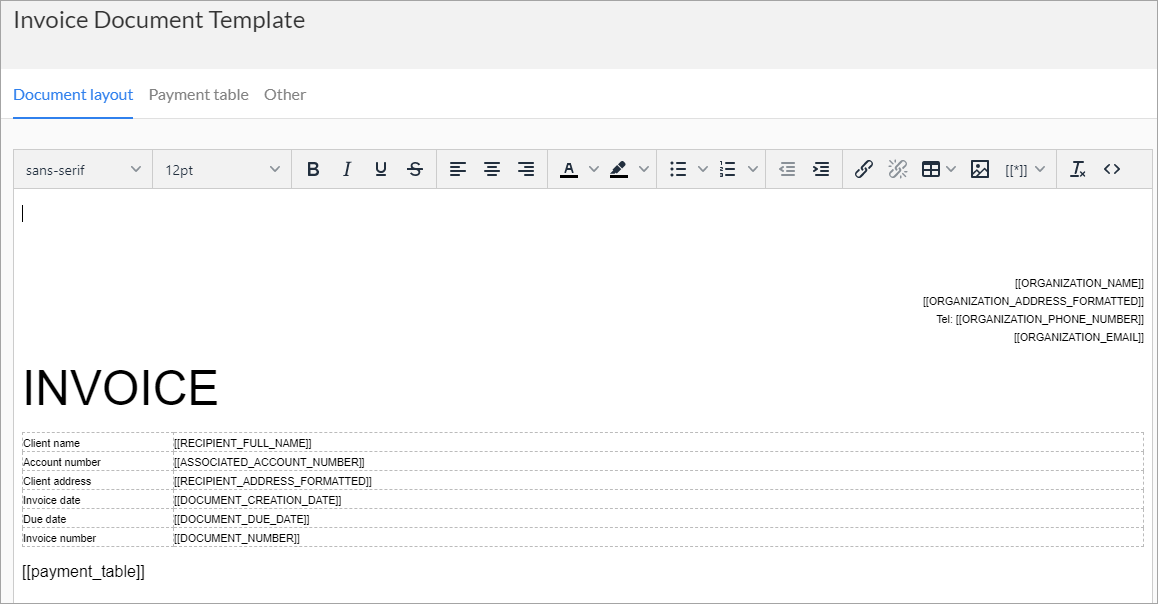 Design your own payment tables and add them to the appropriate template.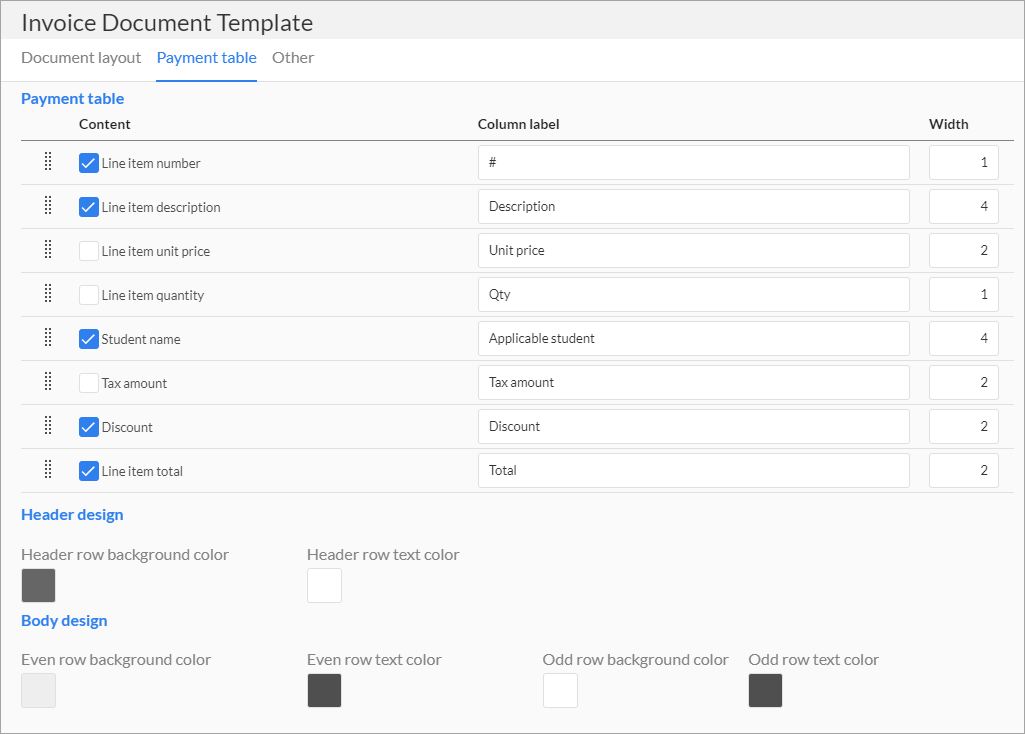 Create invoice billing runs
Easy to use invoice screen to allow you to control your billing runs, and email the invoice to the invoice payers. Add your dynamic fees from your school's fee list.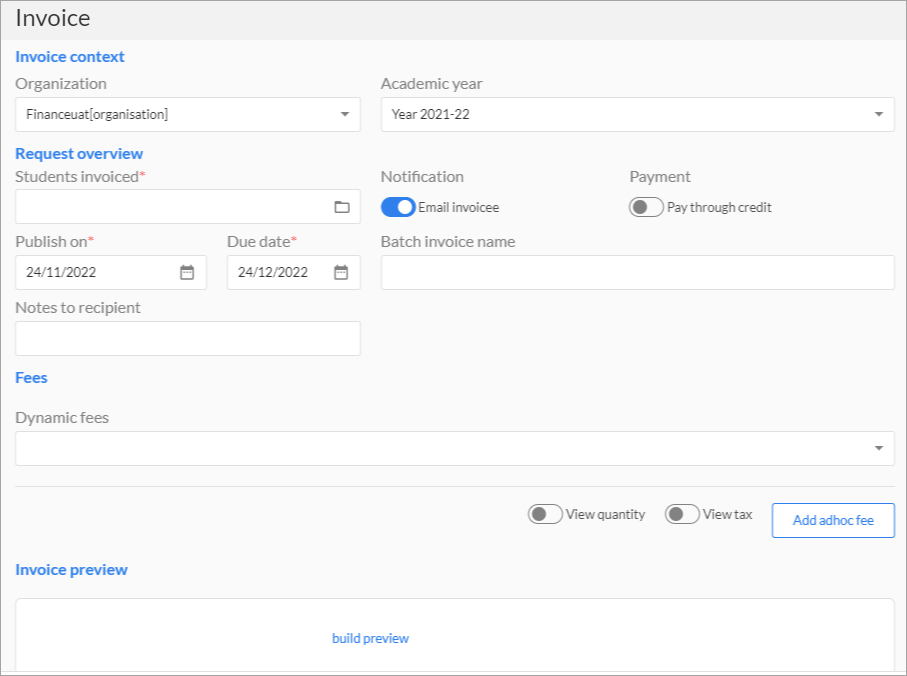 Once issued, Finance administrators can manage payments, issue credit notes and view all details related to the invoice.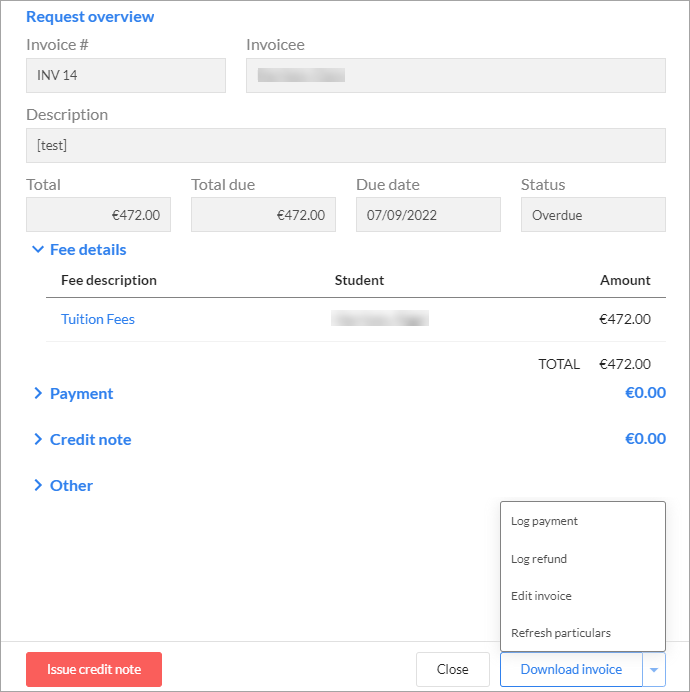 Split payments are now available
It is now possible to split payments between designated invoice payers.
Split the costs between the guardians and control this on the new finance tab on user profiles.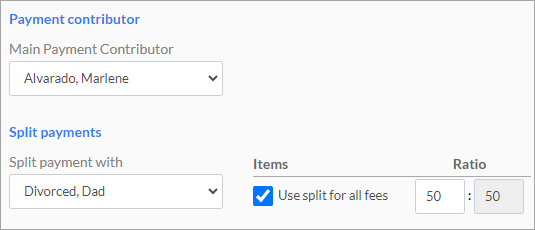 Online payments are possible
We now have the possibility to include online payments via the MySchool portal. We have linked in Paysimple and Stripe. Set up your accounts, configure MySchool finance with your details and users can now pay via their guardian portals.
Please note that all transaction charges are between the providers and your school. MySchool is not responsible for this.