Welcome back to all the schools that are getting ready for their September starts. Please do look at the rollover guides, and start this process as early as possible. The team have been reaching out to organise meetings, so please check your support channel and let us know if we can help.
In the meantime, the team are finalising some great projects which are due for release imminently;
Update to VLE
The course resources/VLE module has undergone a change to make it easier for course/class Educators to access information, log events, and even take attendance. All of this is available on one screen, adapted to handheld and mobile use. No need anymore to switch between the different pages to update your student's information.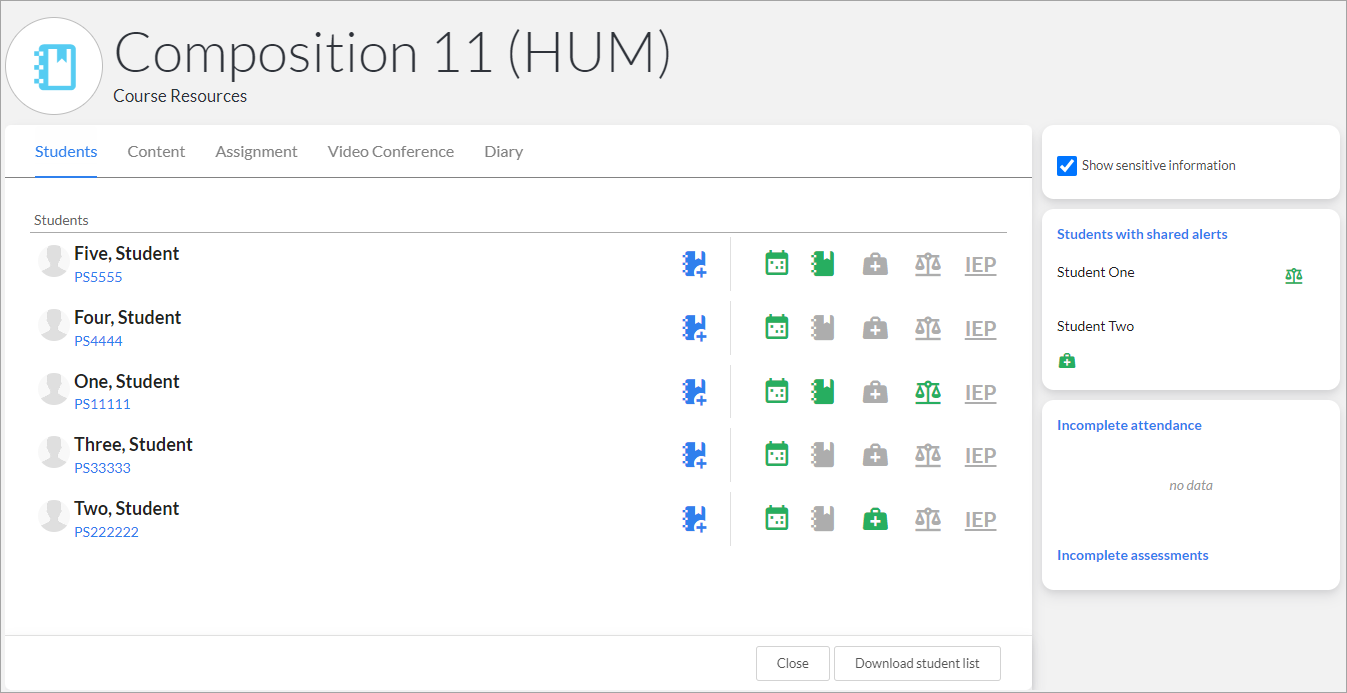 We will keep you updated when the module is due for release. Subscribe to the updates page to be notified on release.
Staff birthday widget
Schools can contact our support team to activate the new staff birthday widget. This will only apply to staff user profiles who are active and have a date of birth entered. The layout is the same as the student widget.
Behaviour events

We have added preset ranges to the event timeout. These will show periods from your active timetables. The start/end will be populated with the appropriate time of these periods.
Assessment report
When schools chose to show an attendance percentage, we noticed that the % sign was not added. We have added this and it now shows on the new assessment report builder.
We have added some options for our BC marketplace to include the TRAX code in the course header on our report card builder.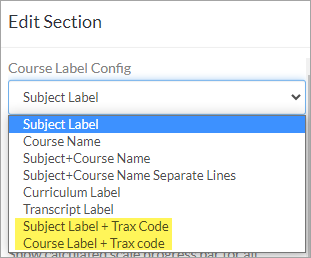 If you are using course custom fields, these can be shown on your report cards. In subject specifications, we have added the option 'Show course session custom fields'.

These custom fields can be used to show target grades or course references.
We have added preset ranges to the bulk learning outcome update functionality. You can set LO date ranges to your school's term configuration in one simple click.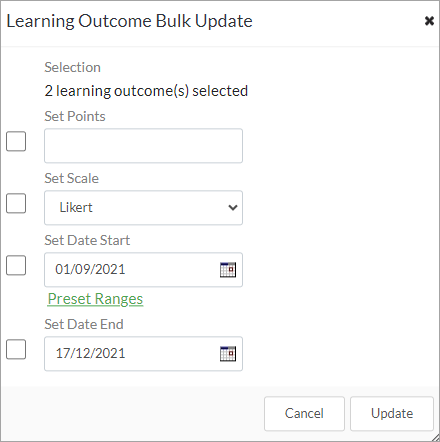 Holiday management
When holidays are created, users had the option to cancel the scheduled courses for that day. We have also now added the possibility to delete attendance that has been taken for those days.
Staff calendar
We have updated the staff calendar to show events outside of the academic year settings. These events can be planned up to the start of the new scholastic year.
Further updates and fixes
Problem resolved where multiple attachments would block announcement has been fixed.
The course description field was not formatting correctly when rich text options were used. This is now fixed.
Scale labels were still showing on the report card even if set not to show.
Changes made to a custom module for network school (ES).
Problem with report cards not publishing in the correct term for network school (ES).
Students with future enrolment were showing in attendance reports, this was altered and only active students are showing now.
The review slide over was amended to show the full subject title.
Resolved some problems with Untis import which blocked when courses were deleted.
UI changes to BC tab for the previous schooling which had a text limit. This has now been rectified. (BC)
Announcements people picker was upgraded and tested due to several errors. Work is ongoing to improve this feature.
The mass edit functionality has been updated to include programme codes.
We have added a new TRAX code to the system -

AP3DP12.

Changes were made to the custom certificate page for network school (MT).
Changes were made to the DQSE tab of the student profile for network school. (MT)
Text issues were resolved on PSR report used by BC schools.
The UI for taking attendance was improved to adapt to new portable screen sizes.
Programme builder rollover was not copying all settings when selected, this was worked on for network school (MT).
Multiple room bookings were added to the programme builder for network school (MT).
A problem was encountered with historic certificates for a network school. This was resolved and the correct signature image is produced. (MT)
Various formatting issues were resolved for the assessment report builder.
We removed the term time travel and switch school from the Quick action drop down.
Updated a custom report grading page for network school (ES).
Amended the formatting in the assessment report to improve page breaks.
Added a new class level to PSR selection for the previous schooling for BC schools (BC).
Fixed errors for a custom finance module.
Fixed legacy custom transcript errors.
Resolved an issue where ad hoc lessons would not save time correctly via programme builder.