Course and class educators use a variety of MySchool modules in their daily tasks., whether they are taking attendance, checking schedules, creating assignments, contributing to grade reports and much more.
We have designed a new interface designed to bring all these functionalities into one place.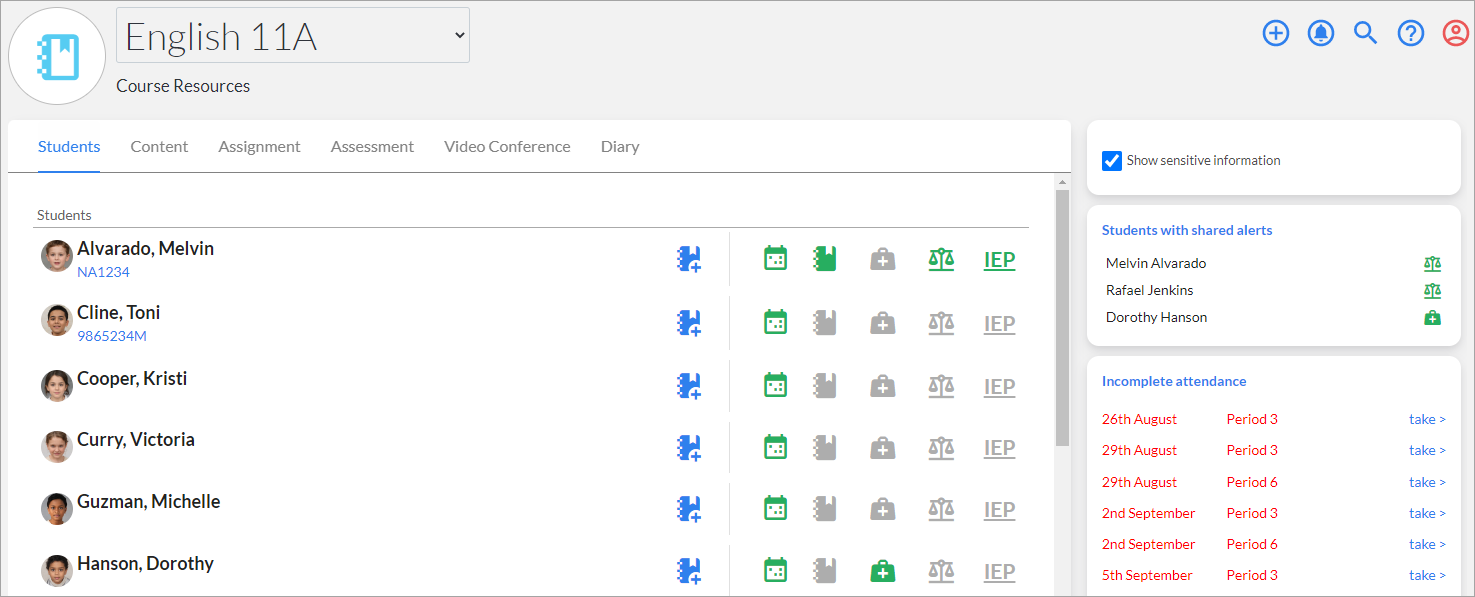 What are features available?
Your educators can access the following feature list from one screen
Add notes to student profiles
Check student's schedules and calendars
View notes added by other users
View medical details
View legal notes
Take attendance
Create online learning resources (Lesson planners, assignments, forums, and quizzes)
Grade and return corrected assignments
Contribute to the term assessment and grade reports
Schedule online video calls
Add course diary notes
If your course and class educators have restricted views of legal, medical and notes within their user groups, they will not be able to access the information. Speak with your CSM about user group security to make sure you about your security settings.
How can Educators manage their course resources (content)?
The LMS system was designed for educators to be able to create their scheme of work for the academic year. They can copy content from previous or use centrally created content within their own personal lesson planning.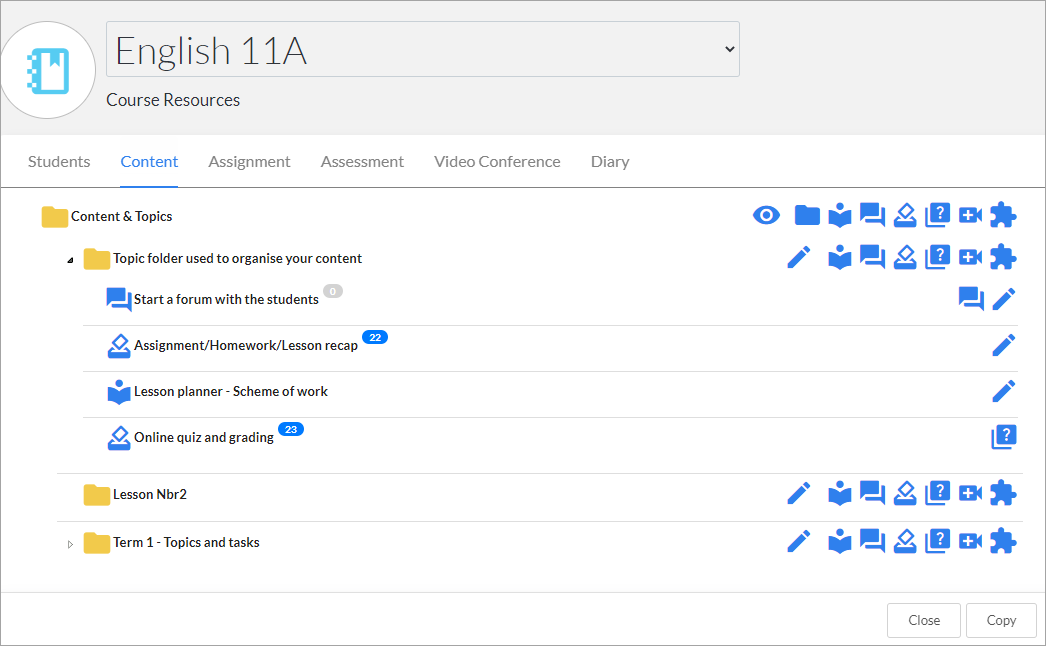 Using topic folders, you can design a great scheme of work for the students. Decide whether to publish content per term or for the whole year. It is a great helper for both in-person and online teaching. Create assignments and add forums to discuss specific content or tasks.