The LMS module is designed to assist educators in both classroom and online teaching. Using the video conference functionality, you can add a meeting or resource URL to a lesson in a student's schedule.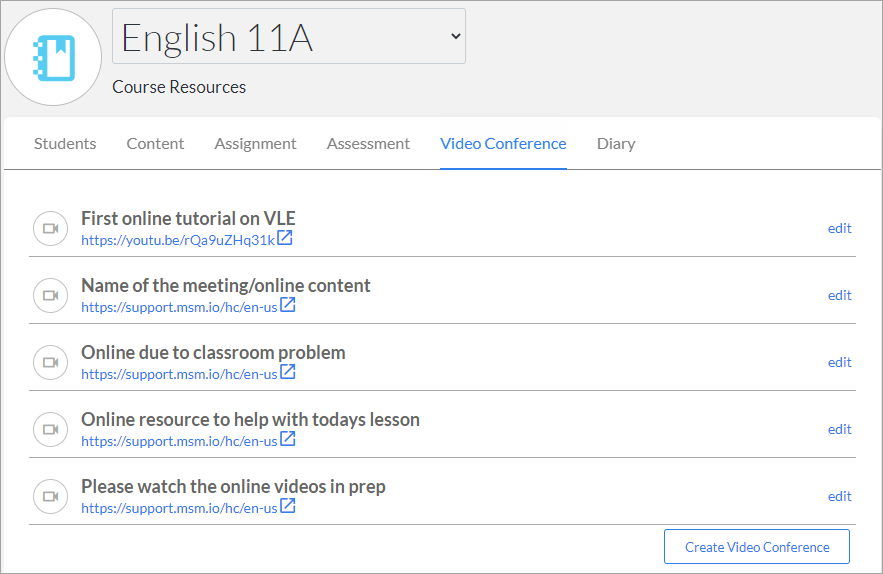 When enabled this adds a URL to the period slot for the course. Open the Create video conference slide over.
Add a name which will appear as the text in the schedule view.
Add a valid URL, which is mandatory.
Choose to share the URL with students and guardians and add it to your own schedule as a reminder.
The date range will add the URL to all the scheduled courses of the course selected in the LMS module.
Top tip: If you have to switch to online learning for a week, then enter the start date and end date for the period and the LMS module will add this to all periods scheduled for this period. Keep them informed with a notification for the specific lesson created in the lesson planner.
Not just for conferencing?
You may need students to watch a video or access an online resource for a specific lesson. Why not add the URL to the scheduled period? As long as the ULR is accessible online the students have a quick and easy way to access the resource.