If you would like to differentiate revenue streams, you can build a list of accounts which are assigned to your payment methods, fees, and tax rates.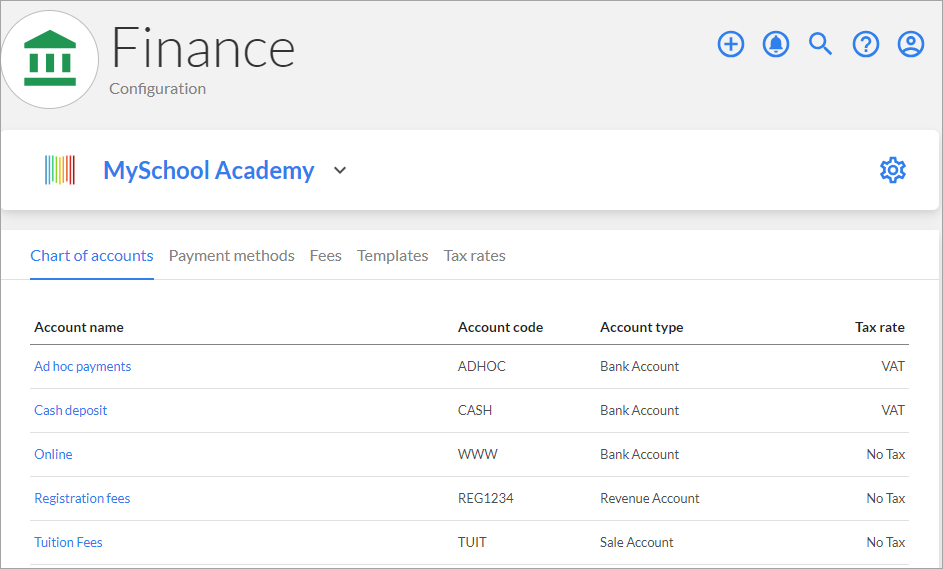 Create a new account and fill out the respective fields.

Account name/status: This is mandatory, so give the account a name and make it active.
Account code: This is mandatory.
Account type: Choose from a pre-created list to be able to classify the account type. This is a mandatory field.
Statement type: Select balance sheet or income statement.
Tax rate: If you have created a tax rate then this can be applied to the account. Leave the default No tax option if applicable.
Description: Explain the receivables or details of the account for other finance users to reference.
Apply your fees to your accounts

You must create accounts BEFORE creating your fees. it is a mandatory field for fee creation.