You can create different tax rates on the configuration page. Depending on your organisational needs, you can choose whether or not to apply these to your created accounts.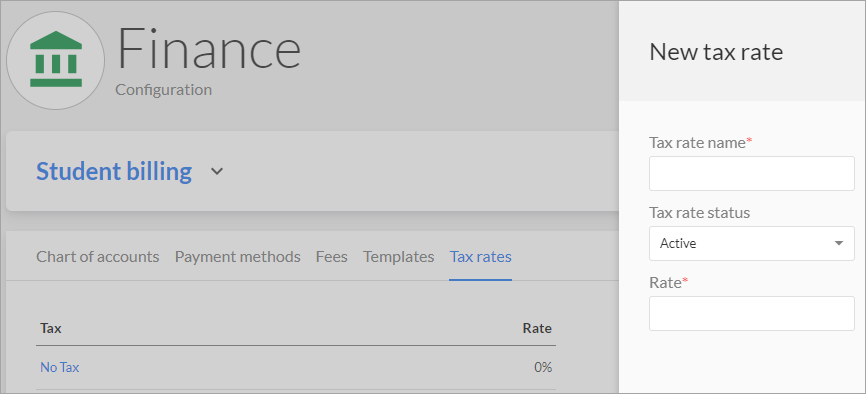 Add a name, make it active and % amount. Open the chart of accounts and add the tax to the appropriate receivable account.

When you apply a fee to the account, it will be automatically calculated as part of the total on the invoice.