Every user in MySchool will have access to a calendar using My Schedule. It gives a quick link to timetables showing courses, appointments, events and holidays depending on the Users role and Group attachment.
How to access

All users by default have access to My Schedule. Some have read-only (guardians and students) and certain staff groups can set tasks, events, course cover or block rooms directly from their own timetables. Click on each cell for further information.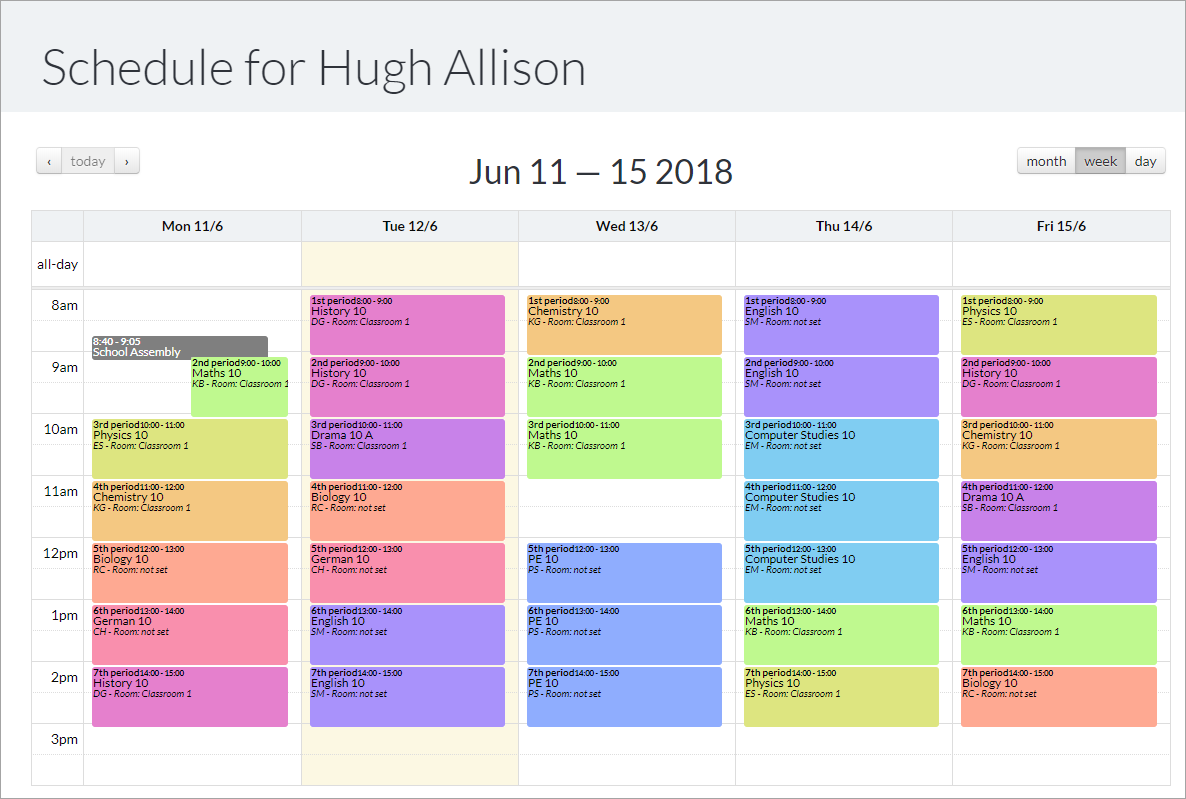 The size of the cells depends on the duration of the period or the ad hoc lesson. So when using different period lengths this view will not always be conform in sizes.
Teacher view functions
Teachers can also access key features from their schedules. Clicking on the period block brings up an additional window. They can create assignments from here, Create events, and take attendance for the course.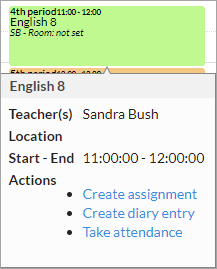 Appointment management
Appointments can be set by Administrators for other users. Other staff and Teachers can set appointments for themselves, within their calendars. They will be able to set appointments for their access group (i.e. teachers for the students in the their class) if the role has been activated.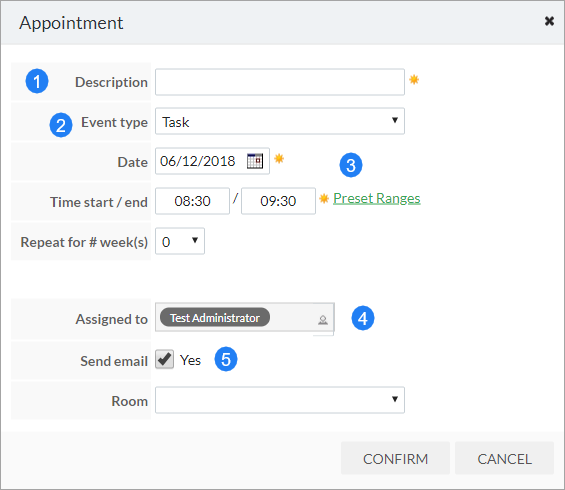 1. Description
Enter a short title that will appear on the Timetable.
2. Event Type
This determines what the event is. Block room will block the room from being scheduled by other users.

3. Set a Date and time
Set a date for the appointment, and if it is repeated, set a number of weeks.
4. Assigned to
This uses the people picker and will set the appointment in the target audiences calendar if selected. Assigned groups will only show the groups to which the user has access rights.
5. Send email
If the box is ticked then an email will be sent to the user notifying them of the details.
If you have set up the rooms for the school, then the administrator can select that room. Have a look at this article explaining this feature.