MySchool enables complete control over the grade report process within your school, Administrators can determine a contribution period for the Teachers, and decide whether to publish all the reports in one go once the review has been completed. It enables students and guardians to receive the information at the same time.
How to access
Go to the Grade Report menu feature, and select Publish. The screen will appear asking for the year, and the school level. For more information regarding levels, have a look at this article.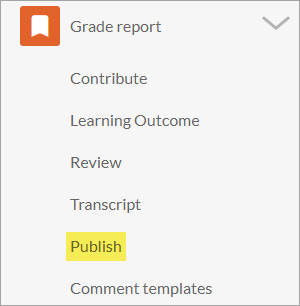 Setting up the publishing parameters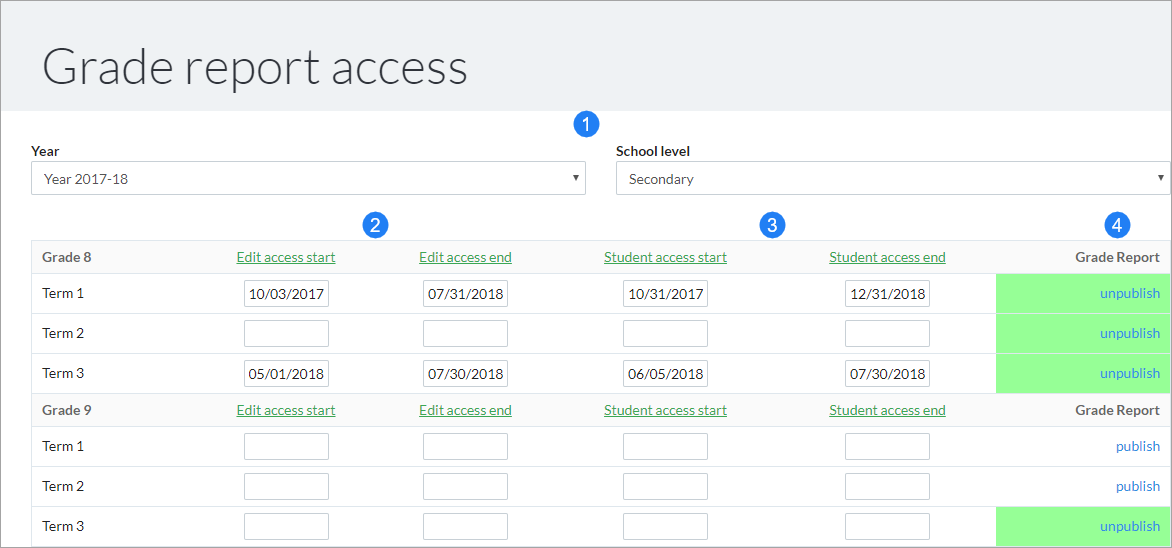 1. Year & level
Set the year and the school level for publishing the reports.
2. Edit access start/end
This is the period that contributions are open for Teachers and Reviewers. Click the calendar boxes and set a date for the reports. Especially useful to maintain publishing deadlines.
3. Student Access start/end
Reports can be configured to have student self reflections, and the students can contribute to their own grade report. Set the dates that they are able to do this from this section.
4. Publish
In one click Administrators can publish for the school level. The status changes from publish to Unpublish. Click on Unpublish if errors occur or further amendments are needed.
Why set dates and deadlines?
The feature is optional, if the fields are left blank, then clicking publish will work at the moment the button is pressed. Handling the publishing dates via this feature allows for complete transparency, and a fairer distribution.
Where are the grade reports visible?
Until publishing, users with access can view these from review. Search for the class and the student and download the report from their profile.

Grade reports can also be viewed on the assessment tab of student profiles, search for the student and open the assessment tab.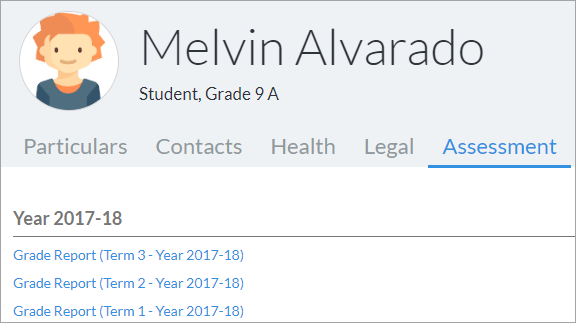 Parents can access the reports via the Parental portal, and administrators can impersonate the guardian to check after publishing.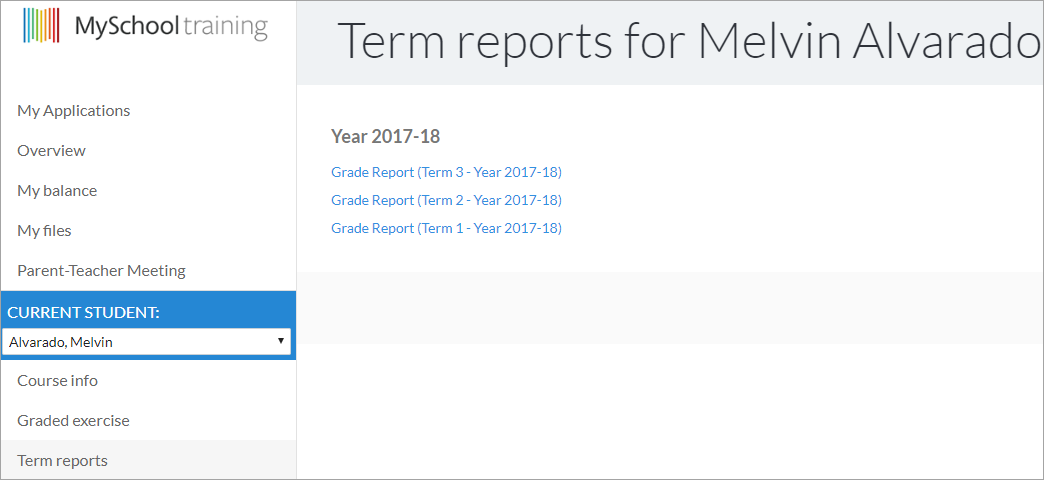 You can publish for a class level, and unpublish for a class level, when you unpublish the grade report PDF will be removed from both the student profile, and the parent portal.