The Student portal allows Students to follow their progress during their scholastic career, and is an easy way to make sure they receive the same information, at the same time, and it is stored in one online system. Encouraging students to use the application enables them to be attached to their educational progress. The below video shows both parent and student portals.
How to Access
When you set up a new student, then you need to make sure they have a valid email address to be able to send them an invitation to the system. Once you have activated their MySchool account, they can have access to the application.
User Interface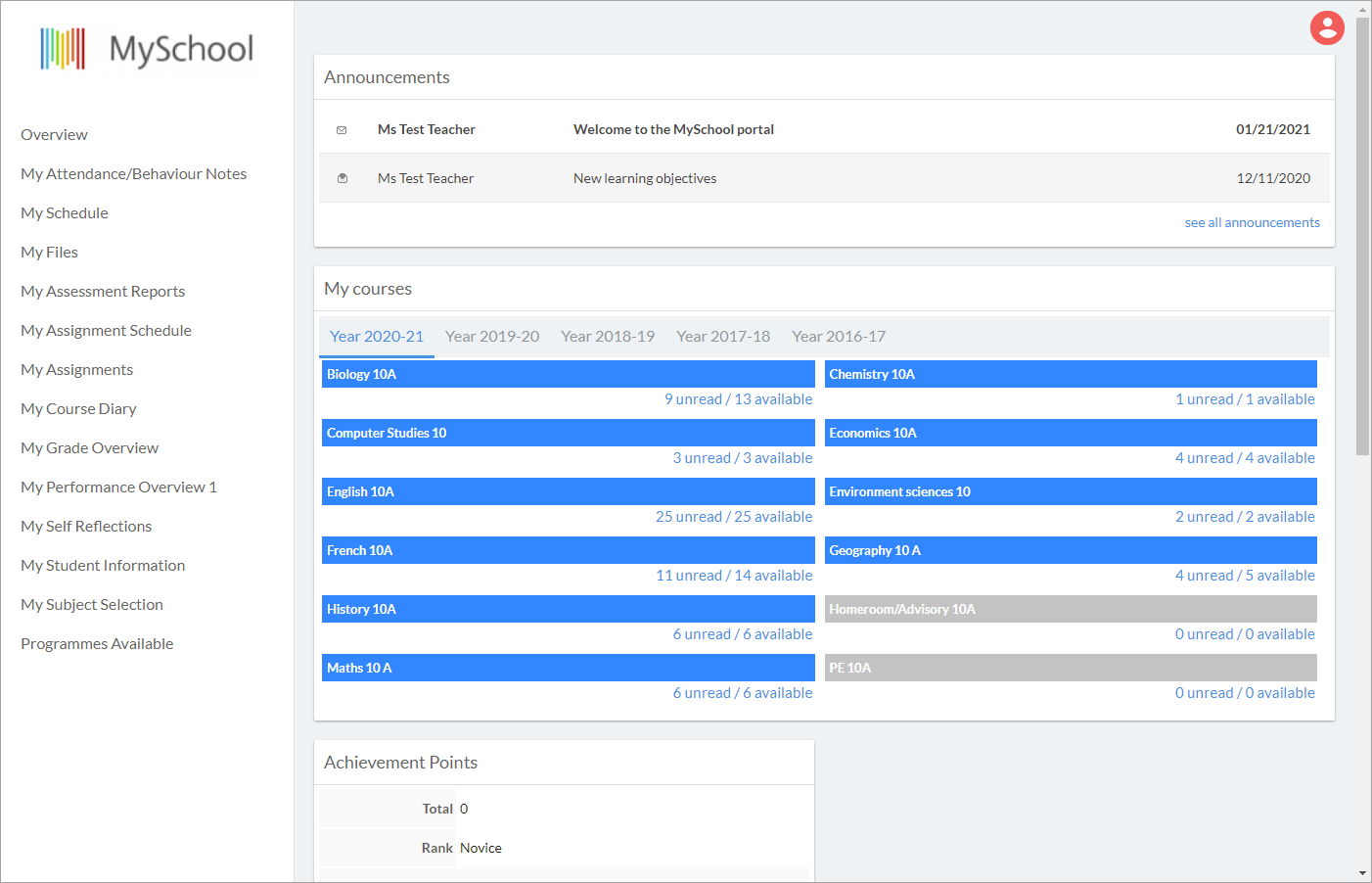 The above shows the whole list of default features available on the student profile, each school can pick and choose what they would like their students to see. Must be aware that the portal applies to all students, and cannot be adapted to individual school levels.
My Attendance/Behaviour
Shows absence counts, and behaviour events.
My Schedule
Students have an interactive timetable, which shows them a daily, weekly or monthly view of their current schedule. It also shows appointments and events, if they have been invited as part of the attendees. When Teachers set assignments, these will also be shown on the due date.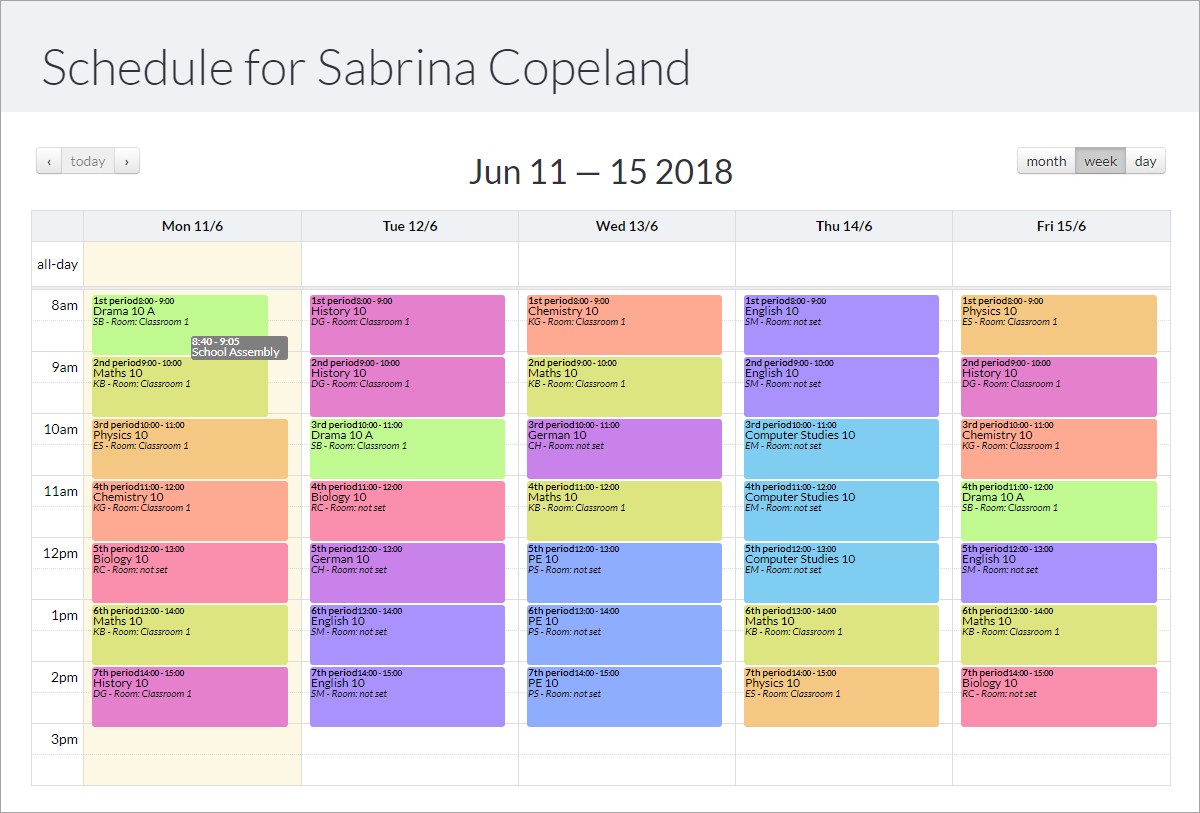 My files
Any files that have been shared with the student. They will only be able to view the files, and not share.
My Assessment reports
All assessments reports that have been published are visible and can be downloaded in PDF format.
My Assignment schedule
This will list the assignments following a date filter.
My Assignments
Access to assignments, where students can receive instructions, upload submissions, receive grades and comments, and recover corrected versions.
My Course diary
Teachers enter information relating to the days lesson and students can access this on their portal.
My Grade overview
Assignment breakdown and stats.
My Performance overview I
Different assignment statistics.
My Self reflections
Students can enter feedback to be included in their assessment reports. This can be open text, or in reply to questions.
My Student information
Information regarding the students courses.
My Subject selection
Students can choose their preferred elective subjects for the next promotion.
Programmes available
Linked to the programme builder, students can directly apply to programmes from their portal.
Dashlets
Students can view the announcements on this screen. It's a convenient way to keep information in one place, and up to date. Promotion of after school events, Organisations, and important notices regarding
In my courses they get to see all assignments and forums linked to their current courses. These are stored historically If you are using the achievement point system then they can see their progress duing the year.
They can see up and coming assignments for the next 7 days, which enables to plan their work load, and flag problems with their teachers/guardians before hand.
A record of attendance is also shown on this screen. It also flags vacations, and Public holidays for them.
Information regarding Student Access
At MySchool we place user security at the top of our priorities. If you wish to discuss anything in relation to GDPR, and student access, then drop us a line via Support and we can arrange a call with our experts.