We have added the SMS balance page to all schools using our SMS system. This tool allows administrators/bursars to check the SMS costs when sending messages to your users. The tool is attached to administrator/super user groups in your system and is available in Administer/Advanced options/SMS balance.
Please note that all SMS use will be invoiced to our customers using the service. As of September 2021, an invoice will be created every January for the previous calendar year. If you have any further questions on pricing then you can get an approximate cost via our SMS suppliers page. You can always contact your CSM for further information.
Enter the country to which you are sending the message in the field available.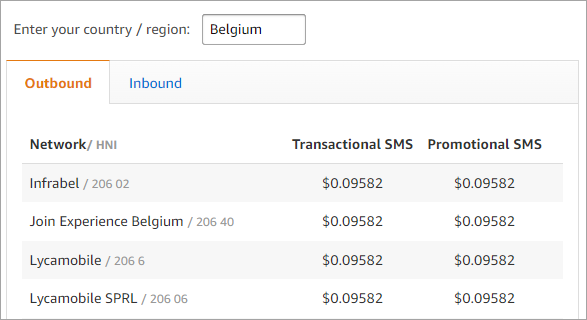 We use transactional or toll-free pricing.
Please note that as of August 2023, we have changed our SMS provider. We are now using AWS for this service. Some balance views may not have a total as of this date. We are working to update the price list before January 2024.
How to understand the balance page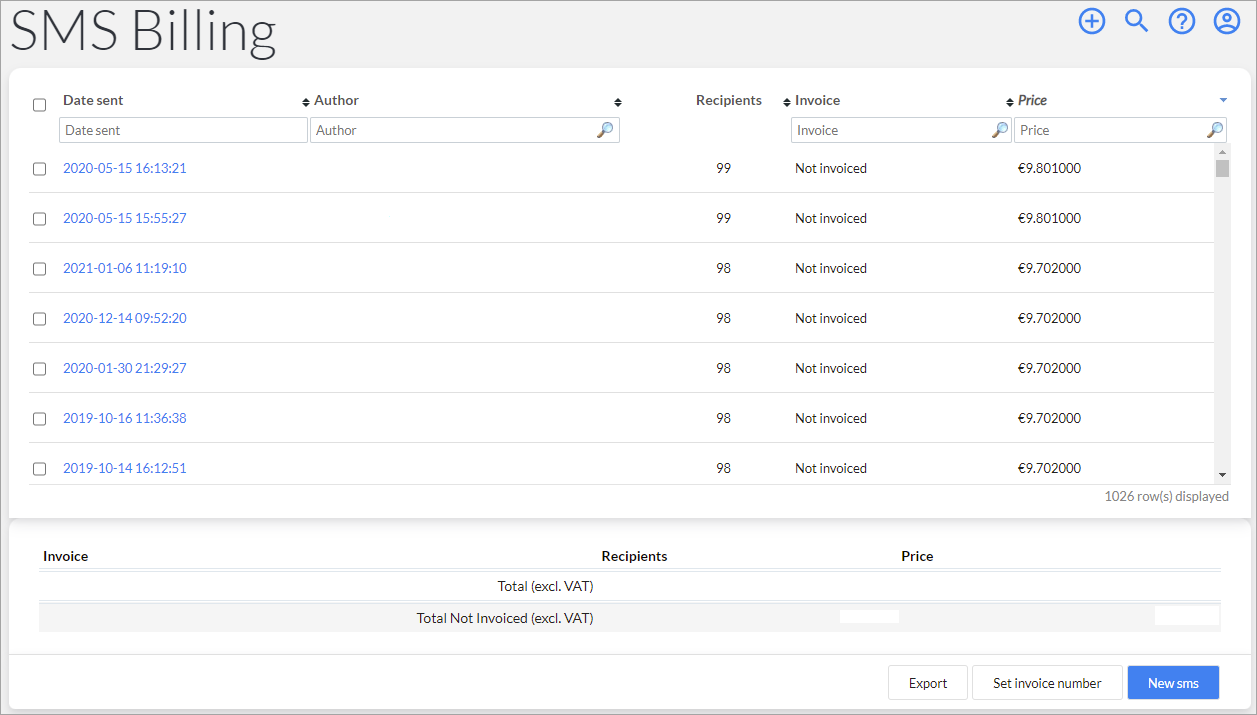 The list view will show the following information;
Date sent
The timestamp of the SMS, clicking on the blue hyperlink will just display the tel number of the users who received it and those that did not. The price is per SMS with the total being shown at the bottom.
Author
This will give the user name of the sender.
Recipients
This will show the number of people that received the message. 
Invoice
This column will show if the item has been invoiced, not invoiced, or N/A. Once the item has been invoiced then the respective invoice number will appear here.
Price
The price will update after 24hrs and will be shown in USD. For European customers, we will convert this amount to Eur for invoicing.
At the bottom of the page, the total field will show a running total amount starting from the very first SMS sent, it is not year-dependent. It will show the historic total.
The total not invoiced field will show the amount to be billed in the next billing cycle.