As a final step, when the assessment and reviewing phases are complete, you are now ready to publish. This can be done per class level using the Publish function. Make sure you have checked the reports to make sure the format is consistent and no errors are detected for lengthy comments or special characters. This functionality will also allow you to control the assessment period for the educators and set dates for the students to submit their self-reflections if you are using that assessment type in your reports.
Who has permission to publish?
Individual publishing is available on the review page, but it can be time-consuming to publish each student individually for large cohorts. The Publish/Access screen is linked to the permission to Publish grade reports. This will be available by default to super administrators.

Setting up the publishing parameters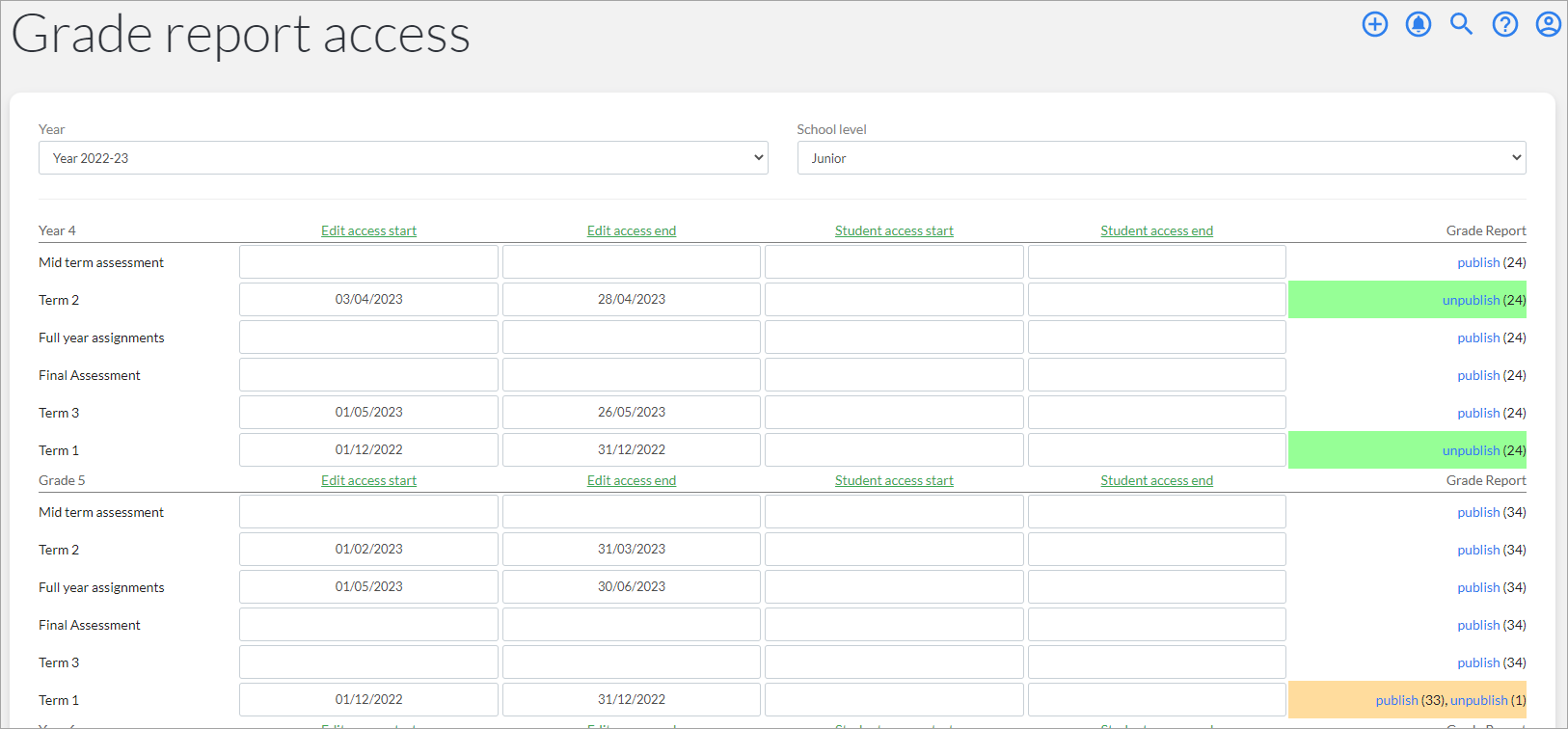 Year & level
Set the year and the school level for publishing the reports. Each subsequent is exam assessment term and class level will be listed.
Edit access start/end
This controls Educator's access to the assess grid. You can assign a period of time when educators can enter their contributions. Any other date outside of these parameters will block the assess grid and make it grey.
Student Access start/end
Reports can be configured to have student self-reflections, and the students can contribute to their own grade reports. Set the dates that they are able to do this. Make sure you communicate these dates to your student population.
Publish
Publish each class level in one click. The number represents your active student count. When you hit publish the system will start generating the grade reports, and an onscreen counter will show the progress. For larger populations, this can take some time. Please do not close the loading screen until it is complete.

Once the publishing is complete, it will turn green and show the number of reports published.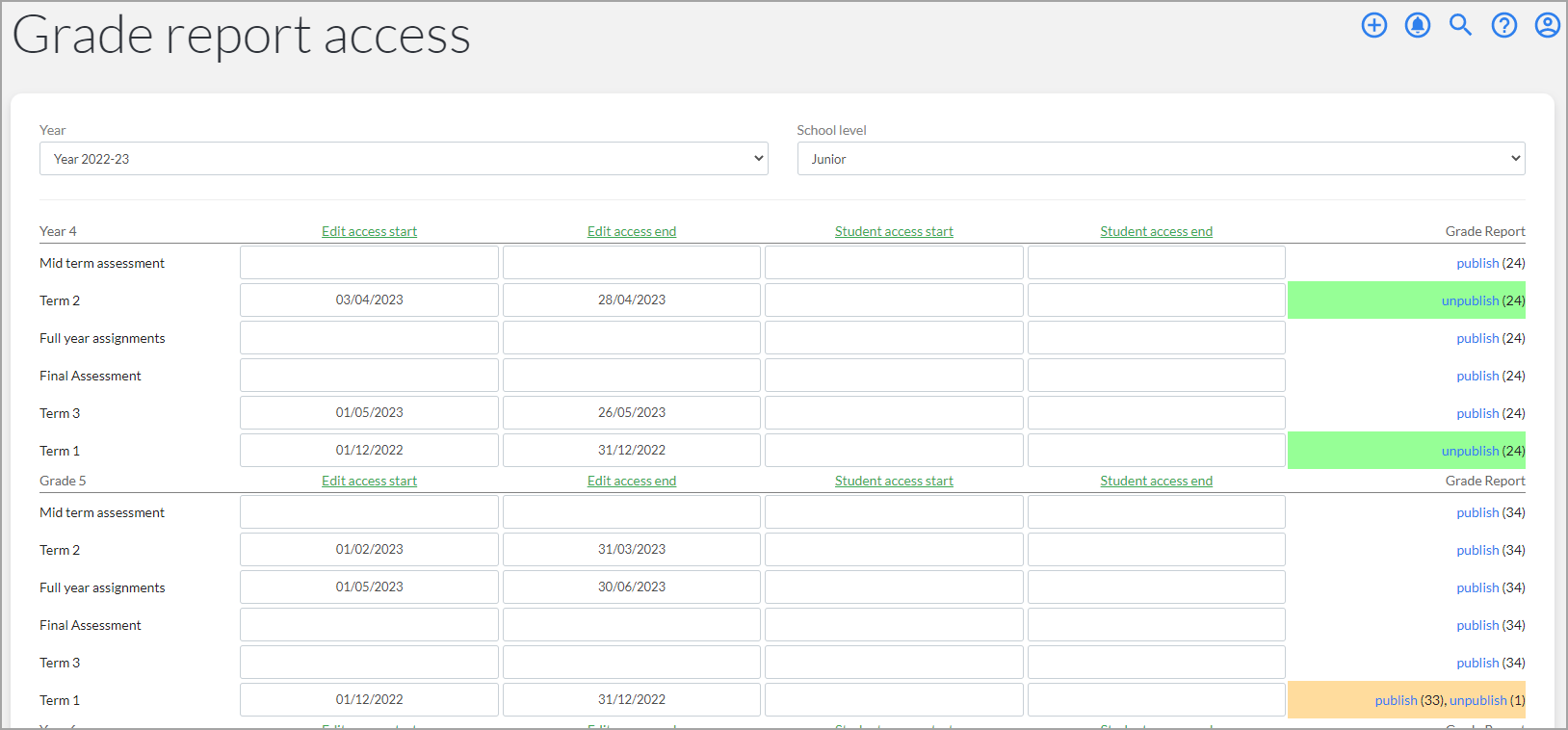 You unpublish individual report cards in the review screen. When unpublished, the cell will be orange and allow users to mass publish once more. There is no functionality to mass unpublish.
Where are the grade reports visible?
Grade reports can also be viewed on the assessment tab of student profiles, search for the student and open the assessment tab. Select the year and the published reports will be listed underneath.

For enterprise customers, you can configure your notifications settings to inform students and guardians that grade reports are published. For other contracts, then why not set up a scheduled announcement to coincide with your publish date?
Guardians and students can access their report cards via the Parental portal/Term reports/My reports.