Organisations are how we group extra curricular clubs, teams, or societies that may operate within your school setup. Myschool enables users to keep a log on students profiles, organise events, and create 'communication' groups for easy contact.
How to access
To add an organisation both for internal and external entities, then go to Administer, Advanced options, then find Organisations in the list.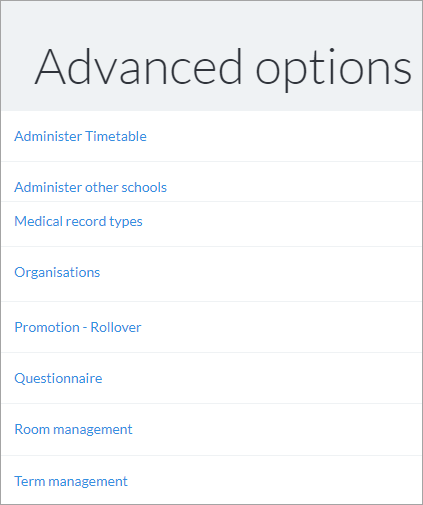 Creating new organisations
Open Organisations, and the list page shows Internal school clubs, and external private organisations.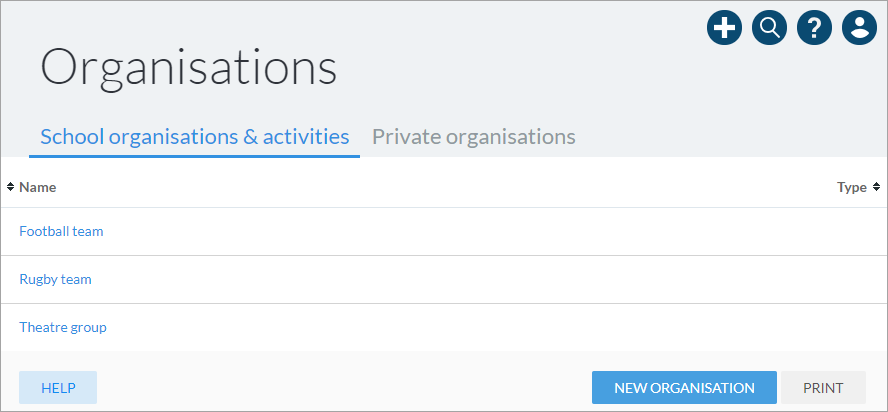 Click on New organisations to create either an internal or external organisation. 
If you are located in Malta, and you wish to import the official list of organisations for the school leaving certificate, then please read this article which explains how to bring this information into the system.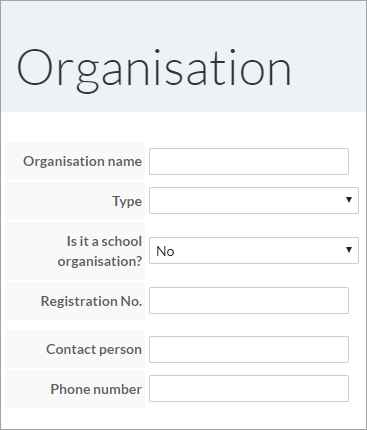 Fill out the details as required. Then if you select it as a school organisation so YES, then it will appear in the first tab of the list. Selecting NO, puts the entry into private organisations.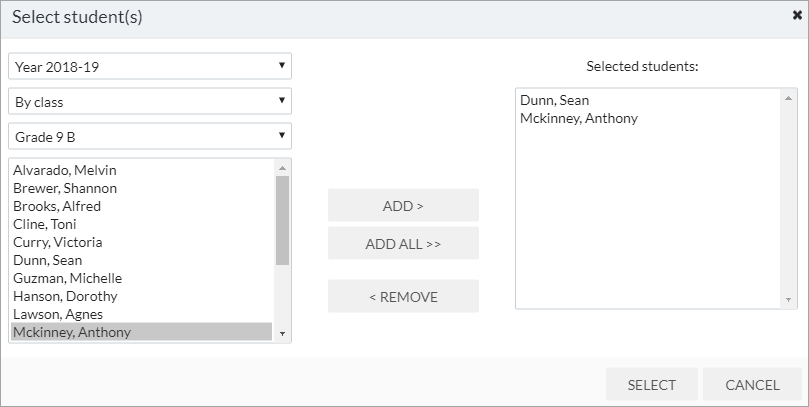 Now click on the Add students, which allows you to search by filters to add students to the new organisation. The list can be refined to class level, class, course or by name.

Press Select when students have been attributed. The student will now have the organisation listed in the membership tab on their student profile.