If you are located in Malta, then you should receive an official list of externally approved organisations. This is released periodically by the Ministry. We upload this list into MySchool, and mapped accordingly. These organisations can then be attached to students records via their Membership tabs in their profile.
How to access
Go to the DQSE school leaving certificate menu header, Advanced options, Import organisations. The screen will appear for you to upload the excel sheet. 
MySchool will detect the column headers and allow you to map these against our existing fields available for organisations. In the example above these are organisation name and the SLC number.
Once mapped then press Import.
Verifying the data
Now go to either any student profile or access the full list by going to Administer, Advanced options, and search for Organisations.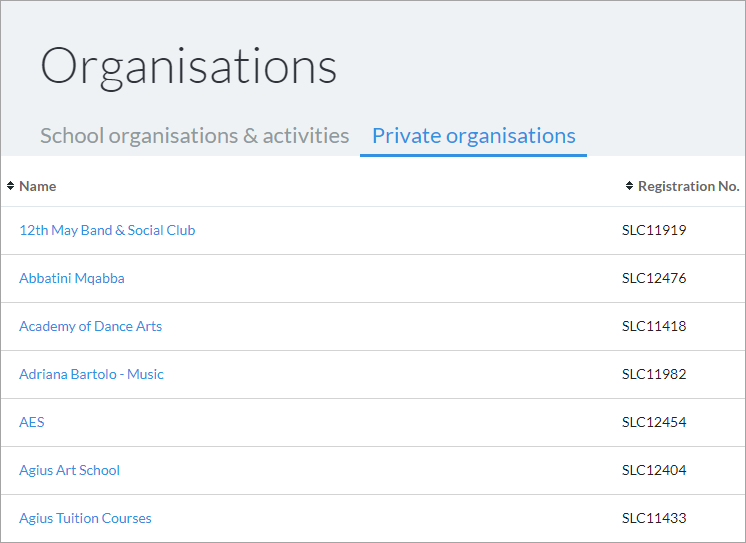 The uploaded organisations are now available to be attached to the students. This will appear on the school leaving certificate.