Labels are not just for letters and are useful for any busy school community. MySchool has this functionality, and it allows you to build and design your own label size and configure the details shown in them. If you need some quick name tags for a school event, then have a look at how you can go about creating these easily with label management.
How to create custom labels
Under the Administer module, in Advanced options, look for label management.

Choose the default layout for the labels, these will then be used as a default on the address label report available in data reports.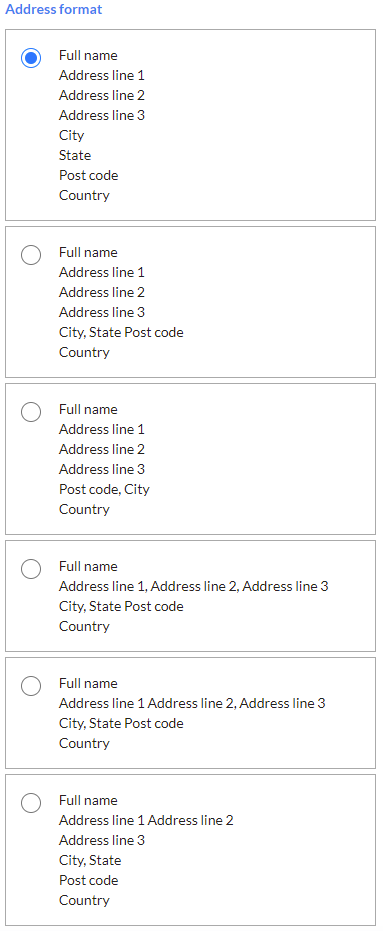 There are 6 default configurations for address labels, select the most appropriate for your needs.
How to change the format and size
You will notice that at the bottom of the layouts there is a table with your saved formats.

To enter a new format then click the NEW FORMAT button at the bottom of the page to open the custom tab to create your own design and size. If you need to edit a pre-saved format then click on the blue named hyperlink to edit.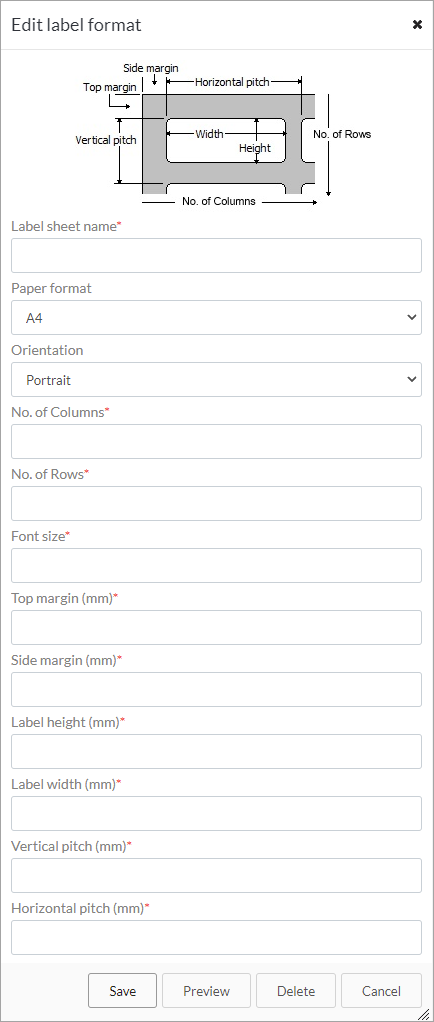 Refer to the sizes given on the label sheet, or check online for the format standards before. In all cases then you can preview your output before printing. Save the format to your list.
How can quick reports be used?
For many users, quick reports are a way to extract detailed data about your community users onto excel. it can also be used for your custom label needs. Anything that can be exported can be printed out onto your preconfigured labels.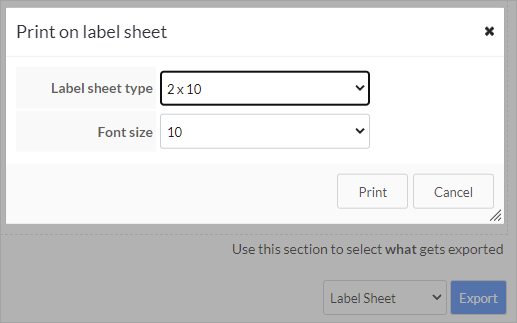 Start by filtering your target population, and adding the export requirements. Next to the export button, change this from excel to the label sheet. Now when you press export, you will be asked which label sheet configuration you would like, and what the font size. Choose the appropriate format from the list and print. Your labels are ready to go.