Although the report is called address labels, it also has the ability to print name plates, and information labels for events. You can adapt the label sizes and settings in the label management tool. 
How to access
You can access label management as an administrator in the Advanced options of the Administer menu. To produce the labels and to populate them with the user information then this is in the Data report menu header.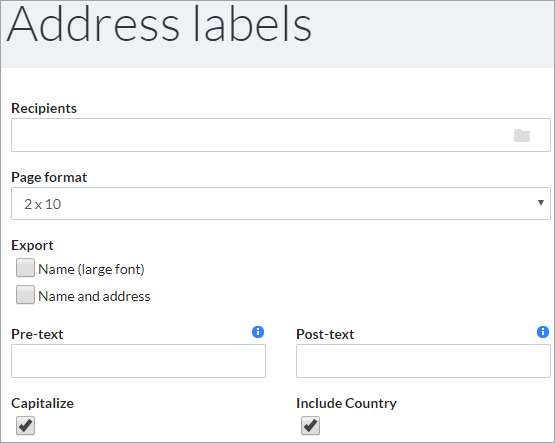 Choose the recipients from students, guardians, teachers or staff. Use the people picker to filter the list. The page format is controlled by the label management settings. The default is 2 * 10. Choose to export just the name or the name & address. The pre/post text boxes allows some customisation of text before and after the filtered information. You can choose to have the text all in capitals and include the country in the address fields.
Filtered questions
If students are selected in the target recipients then you can add the following info.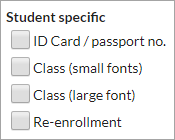 If you choose Main/All guardians then you can also add these fields to the label.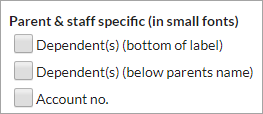 If you need the household address and this is used in you profiles then select this from the people picker list, and create  the labels for the household rather than individuals.