Guardian and relationship management enables schools to reach emergency contacts when they are needed. Have a look at the articles which explains the guardian/student relationship, and how the settings affect access but also reporting functions.
How to Access
The emergency contact report is in the Data report menu header, and is listed as restricted to Administrator level only. If you wish for Nurses or First aid staff to have access then please contact the MySchool support team to discuss user groups and access.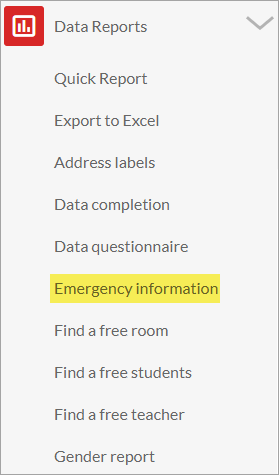 How to produce emergency contact reports
Select the target population from the people picker field, with the folder icon 

. Select the students on class or school levels. The report has two types, which is the full version with all information, or the compact version, which allows you to filter certain details.
The full version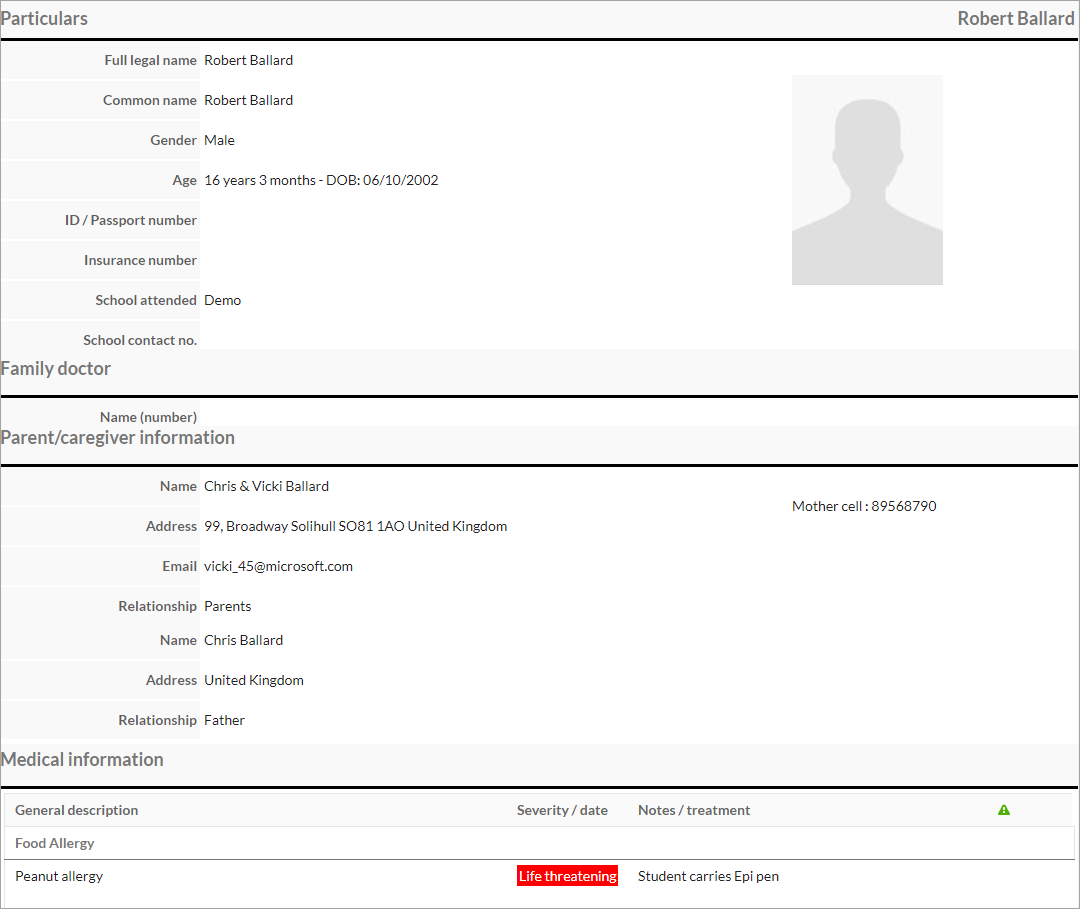 It lists full contact details of guardians and doctor if supplied. Equally it gives the details from the medical information fields held in the Myschool profile.
The compact version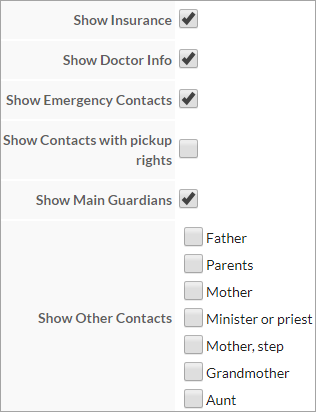 The above filters can be applied to the compact version, which is designed to be 4 students per page (A4). The information will be shown if they are available in the Student profile. 
Make sure you have up to date information regarding emergency contacts, the questionnaire can help you collect this information from the guardians.