In MySchool, subject specifications are used to create your assessments. There are numerous assessment types available, and MySchool is designed to adapt to internationally recognised standards for these assessments. When building your assessments, you should start to anticipate not only what you want to assess for grade reports, but also the grade to show on the student profile, transcripts, TRAX, DQSE, and certain student statistical reports. We call this a primary grade.
How do I add a primary grade?
When building your assessments, there is the possibility to select one primary grade per assessment build. we suggest that when building your assessments, each exam period is built independently.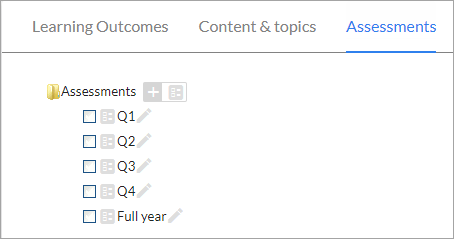 This will then be shown on the student profile under the assessment tab, in this example as we have selected the calculated scale to show both the numerical and achievement scale, then it is a great way to get an overview of a student's progress during the year.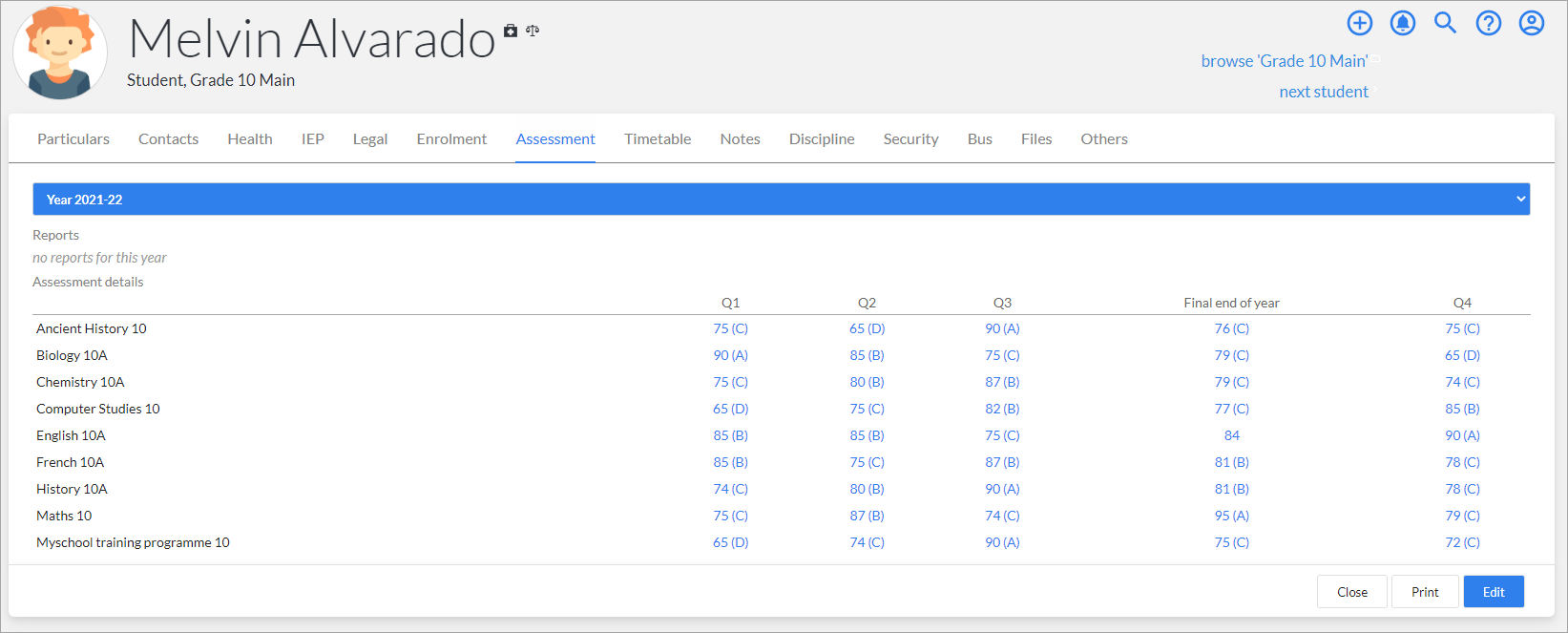 Is this available on the transcript?
Transcripts are set to show all exam terms, and to pull only a numeric grade. So if you select anything other in the assessment build these will not show on the transcript.
Make sure the course is set to be included in the transcript. Then tick each primary grade in each term assessment on subject specifications to include them. Transcripts are designed to show the exam terms for the class level.
What about TRAX?
As graded entries for TRAX can vary depending on the exam month and subject, we still advise building your assessments for each reporting period. Why not create a specific exam reporting term for your TRAX grades? In the TRAX populate page, you select the TRAX code you wish to add a grade to, and from which assessment period. The tool will then pull the primary grade for that period.

It works with PSR reports as well
It works here as well, it will enter these automatically from the last chronologically dated assessment term available for their class level.

What about DQSE?
For schools using the new assessment system, we have designed the current DQSE extract to pull from the primary grade within an assessment period. You wish to include both the assessment and exam grades in a separate exam term or create them in the final assessment period. These can be formula fields which combine assessments from semester 1/2 or give an overall exam grade based on half-yearly/yearly grades.
Once these assessment types have been added to your subject specifications, then inform your CSM and will code the report to pull the grades from these fields in the stipulated term.
Building assessments per term
When you start with your assessment set-up or rollover, then try to plan ahead to cover your needs for further reporting. This is why we suggest building per assessment term. With a stated term grade you pull grades from other periods if you need to do a half-yearly or yearly summary.
Here are a few tips for building assessments with a primary grade;
Select assessment terms and reduce this to one period. In this example Q1.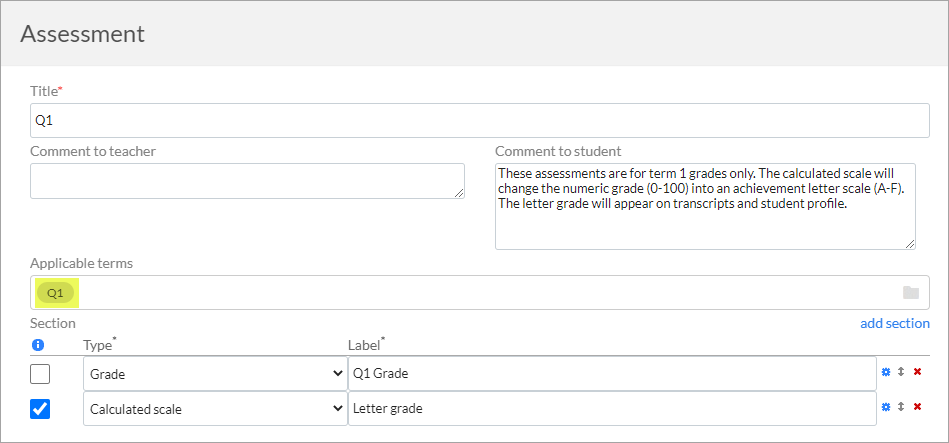 Then each assessment type must be assigned to the term, instead of all terms. Open the blue cog icon to configure these.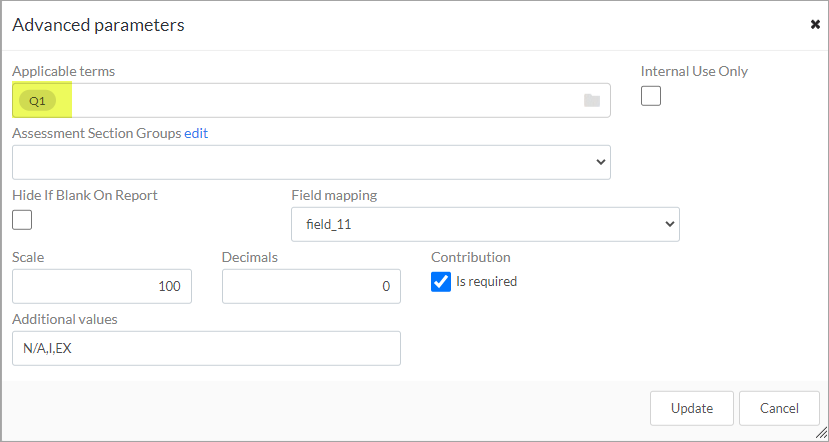 For your summaries then simply use stated term grades to pull each individual assessment from each build for a summary. They can be used in formulas and calculated scales. Don't forget to configure the terms as well using the blue cog icon.