In order to manage attendance taking, and ensure that reports are filled with data, MySchool Administrators have the possibility to audit the teachers and send reminders to complete the attendance figures.
How to access
You must have the role set to Attendance Administrator to access this feature. Go to the Attendance menu header, and select Attendance : Audit.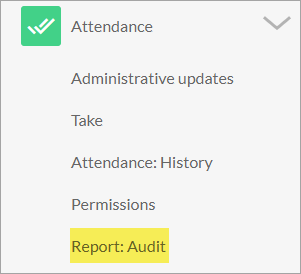 Auditing teacher attendance
As key reports are attached to attendance taking, it is important to ensure that all data is complete. As Guardians and Students can see attendance on their respective portals. In order that administrators can check the validity of this data, the function allows an overview of who has taken the attendance. In combination with the Administrative Update, Administrators are able to fill the missing data and remind users to complete their attendance.

Select the data range needed to check attendance, it can be done daily or weekly, depending on your schools reporting needs. Enter the dates with the calendars. There are also preset values of Today/Yesterday or This week/Last week. Then select the school level to audit. Press Audit Attendance to open the report on the screen.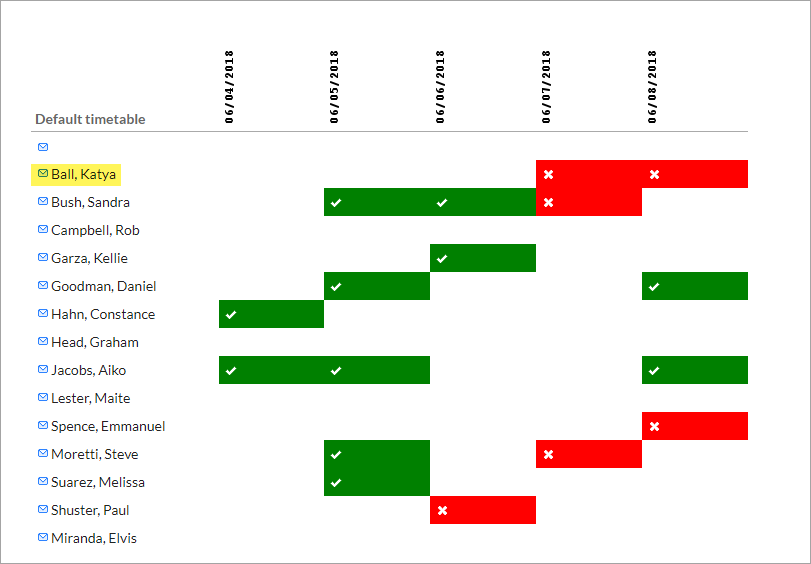 The list of teachers attached to the school level is shown, with an email icon next to their name. Pressing this will send a reminder to the teacher to take attendance on the missing periods shown in Red. A period will show Red until attendance is taken for all students enrolled in the course for that period. Periods that have been completed, show as Green. Click on the box within the report and a pop up will appear with the missing period and course.
If you wish just to email all teachers then select this option from the action buttons above.

Have a look at how to configure the attendance, and which periods are classed as roll call eriods, in this article.