Build the accommodations and apply them to a student's IEP. Each course can have different provisions to guide case managers and LSEs on a day-to-day basis. Set the frequency needed, and whether it is a push-in or pull-out. Also, you can attach the learning strategy to be applied to the student from the prebuilt lists.

Let's build the provisions, so open the IEP configuration panel, on the parameters tab you can add both the provisions and the learning strategies from here.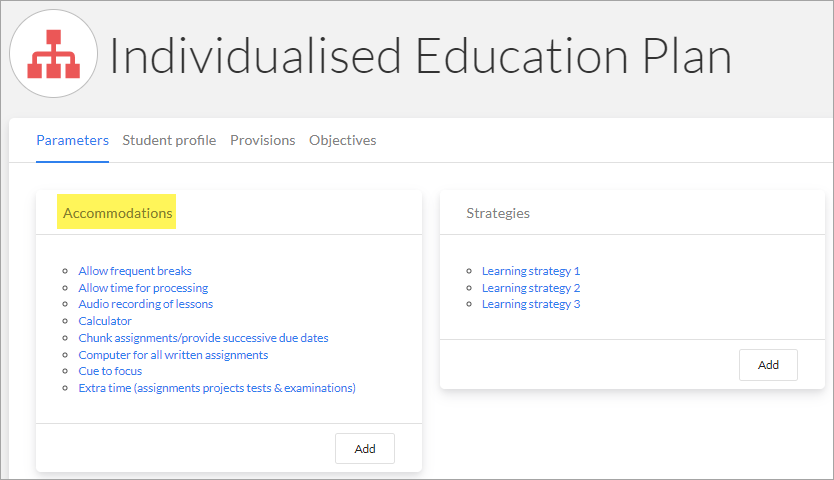 Click on Add, and a slide over will appear with a text field and the classification of where the accommodation can be used.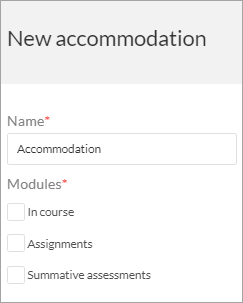 You must select one of the module types before saving it to the list.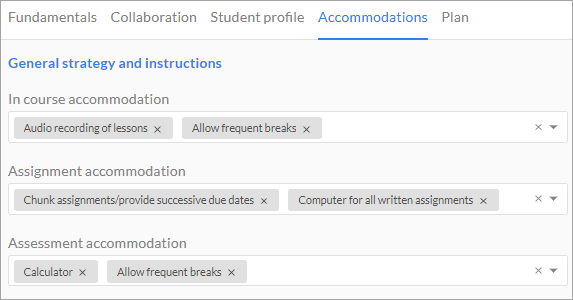 These now become available on the accommodations tab, within their respective module.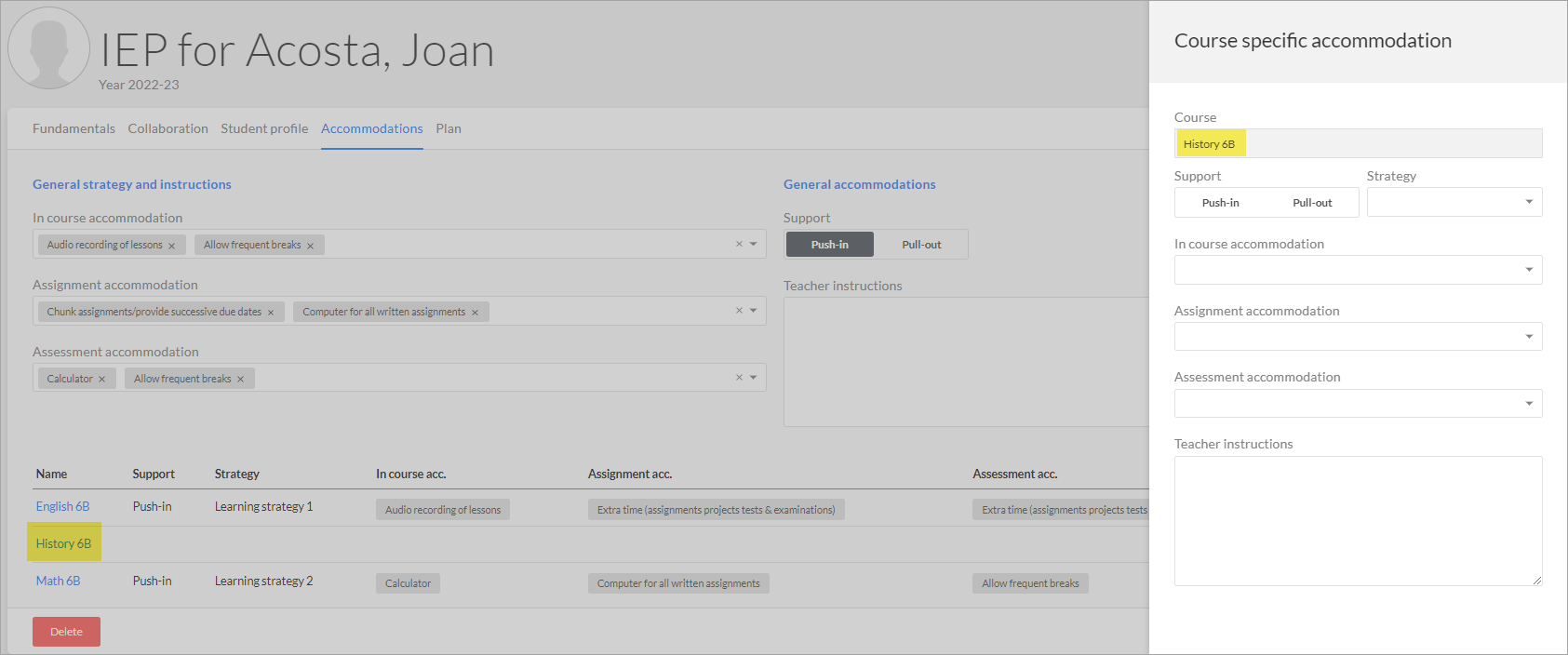 You can apply these to the courses by clicking on the course name to open up a slide-over window which shows the same accommodations but course specific.
Adding the learning strategies
On the fundamentals tab on the configuration panel, you can also create your learning strategies to be applied to the student's IEP.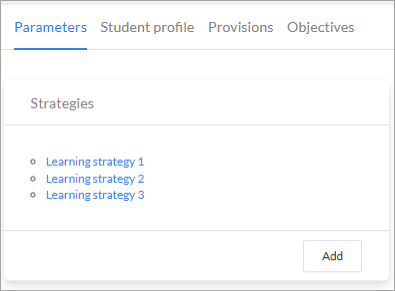 Simply click on the add button to open a single-line text field to enter the title. The strategies are applied in the general accommodations section on the individual IEP.