There are different options to create user profiles on MySchool MEDE MIS. This can be done manually via the Quick create menu, or CDR create (if ID and Date of birth are known).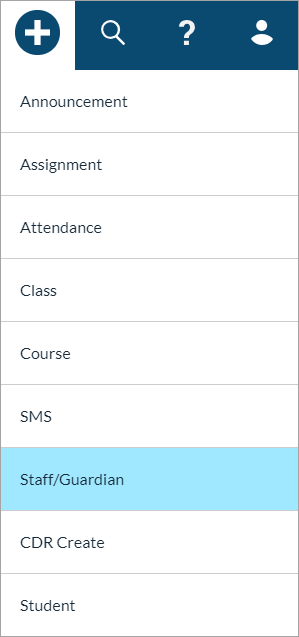 Steps to create new staff profiles
When importing from the CDB, the following fields will already be filled in the profile:
First name/surname
Gender
Date of Birth
Country of Birth
Address 1/2
City/Postcode/Country
The user will now have a profile, but not be attached to a user group. Staff need to be employed and classed as active within a school. Teachers need to be attached to a class or a course. In the case of a guardian, then they need to have a dependant who is a student.
Contact tab
The primary email slot is for the users i-learn email: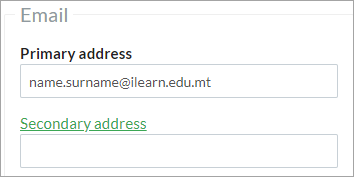 In the case of Staff that are also guardians, then they can be attached to the students by the dependants tab, but must use ilearn email as the primary address.
Security tab
Ensure that the User status is set to 'Active'. There is no need to send Staff login mails, as entry to the system is via SSO ilearn account.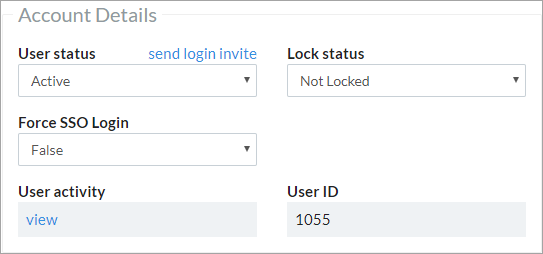 Clerks and SIS Admin can add the profile directly to a user group on the security tab. Click on the check box next to the school name. The user will have access to ALL school levels included. Distribution groups are listed here as well.

Employment
Staff users need to be classed as employees of the school in which they are created. Choose the context of the school level, and select Active employee.
After initiating a change request, the staff member will be classed as active in the receiving school, and past in the holding school. Set the school, and levels either on a group membership level or by deselecting the End Staff's Employment?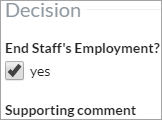 If the staff member leaves the education system, then they can be set as past employee, and the end date entered and confirmed. This will deactivate their account and they will no longer access the system.
Teaching
Staff profiles become Teachers by being attached to a class or a course. Add a class, and the staff member will be attached the class teachers group. Add courses, which for primary teachers are attached to a class, will add the courses assigned to that class level. Add student is not used at the moment.

If you wish to transfer classes FROM the user TO another user, then select the Transfer classes/courses. A search field appears prompting you to enter the target teachers name.
Peripatetic Teachers
Teachers do not have to be attached to classes, and can be course Teachers. These Teachers can be set at a course level rather individually. Open the course within the class level, and in the participants tab search and select the Teacher to add as Main teacher.