Courses are integral in your MySchool system and are used for attendance, assessments, and assignments. They provide students with a schedule as well. To fully understand how to use courses in MySchool, you can check out this article for more information.
If you are using the course creation import for rollover, then contact our support team, as we can copy your existing course list into your rollover year.
If you would like to import a schedule (ASC, KJ timetabler), you can also create courses during the import, again talk to our support team to discuss the best options.
We always advise setting year and term dates in the target year before importing your courses. This information will automatically be applied to your newly created courses, saving you time after import.
The course creation import tool follows the same steps;
Import - Choose the correct target year as courses are year based.
Map - Map your import columns to available fields on the course view
Validate - Rectify errors
Import - Publish your courses
Options available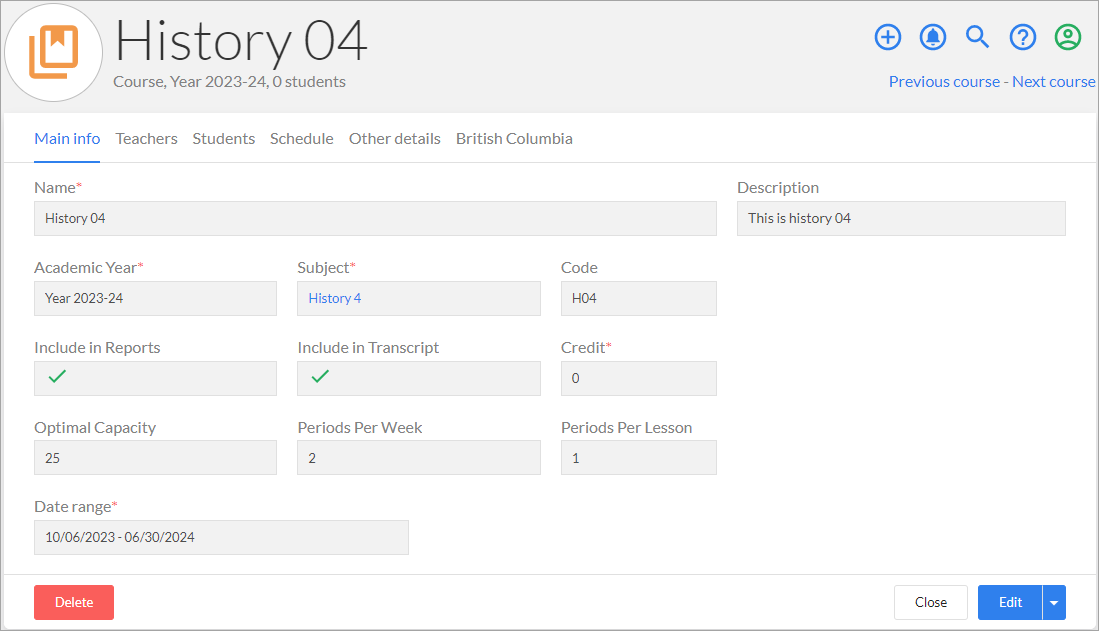 All the fields can be mapped for creation or update imports. You can adjust the course duration date range, please ensure this is within your system year date parameters, otherwise, the import tool will not allow you to import the courses. If no date range is entered then the default year will be applied.
| | | | |
| --- | --- | --- | --- |
| Legacy system ID | Course name | Course description | Subject (MSM ID, Exact name) |
| Teacher 1 (Name, External ID, MSM ID) | Teacher 1 type (Main Teacher, Secondary Teacher) | Teacher 2 (Name, External ID, MSM ID) | Course code |
| Include in reports | Include in transcripts | Credit | Optimal capacity |
| Periods per week | Periods per lesson | Start date / End date | BC examination month |
| Custom course fields | | | |
Create your import sheet
The mandatory import fields are subject and course name, and if Teachers are imported, you must include a type from the options. The mapping page will flag these as issues until they are mapped. If you wish to add Teachers in the import then use quick reports to export their MySchool user IDs and list them as Main teacher or Secondary teacher.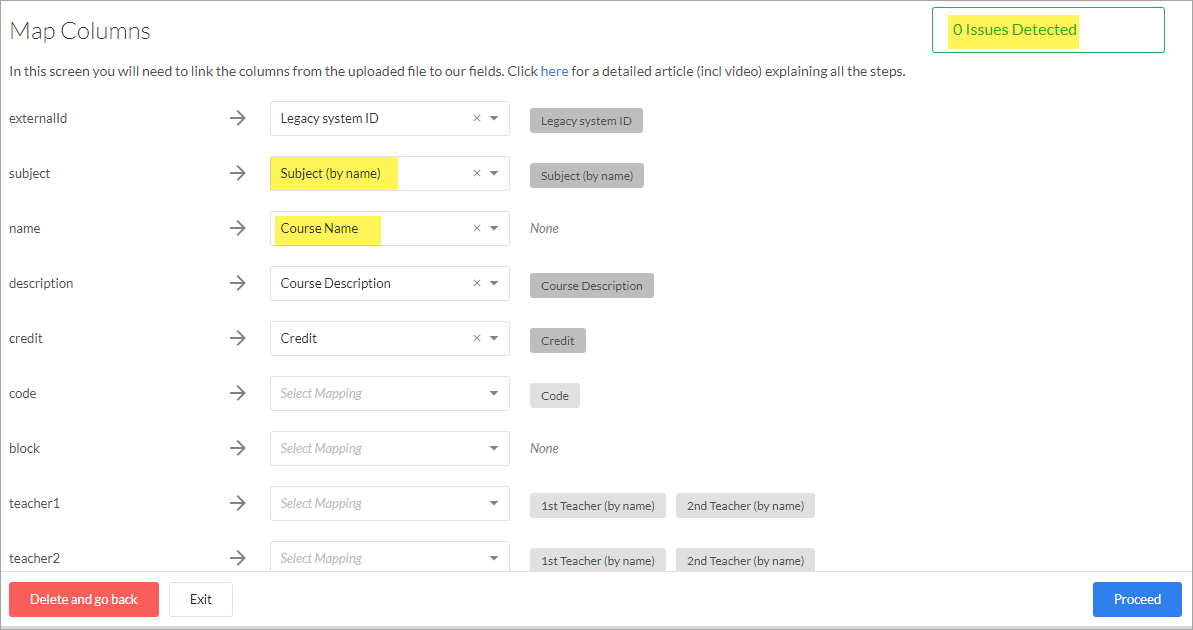 Once mapped, confirm and validate as you would on other imports. The courses will be created in the target year, and ready for enrolment.